Call Now to Set Up Tutoring:
(512) 309-7444
Private In-Home and Online Summer Tutoring in San Marcos, TX
Receive personally tailored Summer lessons from exceptional tutors in a one-on-one setting. We help you connect with in-home and online tutoring that offers flexible scheduling and your choice of locations.
How can a tutor help you with summer tutoring?
Often, young people lose academic skills over the summer. For example, most youth lose two months of math skills during the summer. Over the course of time, this could lead to a two to three year learning deficit. This learning loss increases the achievement gap, which has been found to be a strong contributor to the high school dropout rate. Two to three hours per week of study is needed to prevent any learning loss, and pairing your child with a private tutor during the summer may be the perfect solution. The educational directors at Varsity Tutors can connect you with summer tutoring in San Marcos.
Summer learning loss can be seen as early as first grade, so students of all ages can benefit from working with a summer tutor. Varsity Tutors will connect you with tutors who will assess your student's learning needs and focus. If your child has confusion concerning math, like addition and subtraction, geometry, word problems, or even algebraic concepts, these professionals will conduct structured math review or math play. Your child's study experience will be in your hands, and exploration of preferred topics is encouraged. We can locate a summer tutor in San Marcos who can complement your child's learning style.
Once a new school year begins, six weeks of the fall are typically spent re-learning material. Having your child study with a private tutor during the summer could greatly reduce this necessity. Your child's tutor will assess their strengths and weaknesses in order to create a tailored and individualized lesson plan. This is the lesson plan that might be followed during your child's tutoring sessions, which can be conducted at your home or at another convenient location of your choice. If you would prefer, your child can also meet with their tutor online via our face-to-face online learning platform. A skilled professional summer tutor in San Marcos, TX, can give your child much needed one-on-one attention.
Do you have a busy schedule, or will your child be involved in extracurricular activities over the summer? No problem! Your tutor will be happy to accommodate your scheduling needs, such as only during the evenings or on the weekends. Over summer break, it is important for your child to retain the information that he or she has learned during the school year. You can easily connect with a qualified summer tutor in San Marcos, TX, by contacting one of our educational directors.
Recent Tutoring Session Reviews
"Topics:  Logarithms, inverted equations, domain and range, exponential growth or decay Progress:  The student was familiar with most of the topics, but was not familiar at all with domain and range. It seems that his teacher may not have covered that topic yet. I think he will do fairly well on his test. He was in good spirits."
"The student and I briefly reviewed her vocabulary list that was left as homework from the last session. Additionally, we worked through several word problems in the quantitative reasoning section of the practice test, focusing on mean/average, median, mode, and range. We reviewed scientific notation, exponents, and order of operations, and she completed several practice worksheets on each topic. For homework, she will review the vocabulary lists from the previous two weeks for a brief quiz next session."
"The student and I looked through another test covering financial metrics (ROE, current ratio, TIE, etc.). I helped her solve many of the equations in the test and focused on showing her how they all relate to each other."
"This week, the student has a draft due of the research essay she is completing as part of her International Baccalaureate program. Depending on how successful the essay is, she will be granted a certain number of "points" for the IB program. Because much of her college application and essay writing has discussed her IB work (and presumes that she will, in fact, earn her IB diploma), I thought it was something relevant to work on. We spent most of our session discussing, editing, and brainstorming for her IB paper and planning our upcoming meetings."
"We went over another reading assignment to make it more interesting, and he seemed to grasp the concept well. We also did some multiplication and division worksheets, and I found he had some trouble with remembering some of his times table, so we made flashcards and used them to get better with multiplication."
"We talked about specific word problems that stumped the student on the test and previewed upcoming material: solving trigonometric equations. Once I showed her how to convert everything into sine and cosine before doing anything else, she got the hang of it quickly. She has a thorough understanding of all concepts and nuances of the material."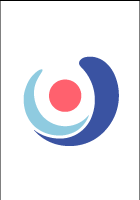 "The student and I worked on reading today to review last lesson's short words. She read 2 letter words with precision and the longer, newer words from last week only required a little bit of review. We also read from a book of her choice and I asked her to identify a word per page to practice reading/sounding out unfamiliar words. She was hesitant and needed encouragement but once we reviewed the tools she should use she became excited about the task."
"The student completed new science homework. This unit is on electricity. He is currently working on static electricity. We reviewed the parts of an atom: protons electrons and neutrons and how electrons rearrange in response to a positive charge. We also reviewed the function of an electroscope. We completed his worksheets for the next two days. We then reviewed his math problems for solving for an unknown. I gave him 6 practice problems and he completed them successfully."
"Today the student and I answered practice questions on photosynthesis, cellular respiration, fermentation, and electron transport chain. We also filled out a chart going over the full cellular respiration cycle (what is produced, where it occurs, etc.). We also covered the full pathway of cellular respiration and completed practice questions in her textbook on this subject. Overall the session was successful and the student understood the material."
"We spent the session working on science homework. She had some work covering scientific notation and standard notation. When we finished the sheet she had for homework, I found some more examples for her to do online. I will also be bringing some worksheets with me to our next session for extra practice."
"We split our session into two sections today. For the first section, we returned back to our reading of his class book. The student did a good job at critically thinking about the text and making predictions on his own as he was reading through the chapter. I do want to keep working on making sure that he can summarize and synthesize information, especially if a passage of text has a lot of difficult vocab words. For the next section, we reviewed test prep strategies, along with creating a study schedule for the this week to compliment what he is doing in class and after school."
"We covered the SAT test book for future testing. We worked on point-slope and slope intercept problems. She struggled to understand the concepts, but after several different approaches, she knew what procedures to take to get a correct response. Then we worked on similar problems online."
Nearby Cities:
Thousand Oaks Tutoring
,
Windcrest Tutoring
,
Hollywood Park Tutoring
,
Helotes Tutoring
,
Leon Valley Tutoring
,
Alamo Heights Tutoring
,
Kirby Tutoring
,
Converse Tutoring
,
Scenic Oaks Tutoring
,
Universal City Tutoring
,
Schertz Tutoring
,
San Antonio Tutoring
,
Boerne Tutoring
,
Fair Oaks Ranch Tutoring
,
Bulverde Tutoring
Nearby Tutors:
Thousand Oaks Tutors
,
Windcrest Tutors
,
Hollywood Park Tutors
,
Helotes Tutors
,
Leon Valley Tutors
,
Alamo Heights Tutors
,
Kirby Tutors
,
Converse Tutors
,
Scenic Oaks Tutors
,
Universal City Tutors
,
Schertz Tutors
,
San Antonio Tutors
,
Boerne Tutors
,
Fair Oaks Ranch Tutors
,
Bulverde Tutors
Call us today to connect with a top
Summer tutor in San Marcos, TX
(512) 309-7444