We are open Saturday and Sunday!
Call Now to Set Up Tutoring:
(512) 309-7444
Private In-Home and Online STAAR Tutoring in San Marcos, TX
Receive personally tailored STAAR lessons from exceptional tutors in a one-on-one setting. We help you connect with in-home and online tutoring that offers flexible scheduling and your choice of locations.
Recent Tutoring Session Reviews
"Reviewed the English and Math sections of the ACT, focusing on reviewing parts of a sentence, wording, correct punctuation usage and essential math formulas. Worked through problems in the English section of the practice tests, then reviewed formulas and worked through Math problems."
"Today the student and I focused on grammar and math. She continues to do well on the grammar section; she will be taking the test in about a month. We also went over two math practice tests."
"We began with sequences and series, and developed two separate methods to determine their patterns in the case where the pattern was not identified. We also talked about how these sequences might be placed on a graph, how they might be analyzed with equations, and what potential traps might prevent her from reaching a correct answer. We then began a first unit on word problems, nothing too difficult, to begin to see how passages might be turned into a series of interlocking equations. She was able to answer correctly all of the questions I prepared."
"Today we went over the grammatical portion of the SAT, and discussed different methods for figuring out the correct answers. We also did more practice with prefixes, suffixes, and roots to help the students with vocabulary. I am noticing progress with each student - there's more attention paid to detail, better comprehension of test taking practices, better reading comprehension. I left a practice assignment - the next mini-test in the practice book - for us to go over in our next meeting."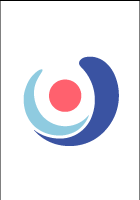 "We went over the critical reading homework I assigned. The student does very well with passages that she enjoys reading, but understandably has more trouble with those that she does not enjoy/understand. We will need to practice reading quickly and for important points or finding information without dwelling on things we don't understand. We also worked on some writing multiple choice practice together."
"Today, we worked on biology in the ACT Science - so we worked on data representation, experimental design, research summary, and data synthesis. The student seems to have a good grip of science materials! I left her with a strategy of skimming as opposed to fully reading passages to help her use her time more efficiently."
"In this session we worked practice problems from the Reading and Science sections. The student's accuracy with the Reading problems has improved, allowing her to select the "best" answer out of the two most likely responses. However, more practice with high difficulty problems would greatly help. She is going to take the remaining two diagnostic exams - English and Reading - before the next session. Using that information, I'll target the areas that she finds most challenging from the Reading section for the future. The Science section proved to be more challenging - her reasoning skills were sound, but she had more difficulty answering particular questions if she hadn't covered the particular science concept recently. In the next two sessions I'll work with her on more test strategies for determining the answer to a science question without prior knowledge of the material."
"We first reviewed ratios and proportions. The student had an understanding of the concepts but would rush through problems causing errors. I showed him how to take his time so he can improve on his performance. After going through examples, we switched over to reading. I showed him what types of passages to attempt first and which to save for last. I had him practice said methods for the rest of the session."
"The student is a fantastic student and is incredibly motivated. I really enjoyed working with her. Today, we covered a practice math section, and we reviewed common problems and shortcuts to solving them. She understands most of the questions, but is very thorough and takes too long to solve a problem. We will work on time management in future sessions. I have sent her a link for diagnostic tests to complete before our next session."
"In this session, the student and I worked through some practice math problems, focusing on the more difficult questions. We talked about some general strategies she can apply to certain types of problems as well as more specific content. We also worked on some reading comprehension. She will attempt a full practice SAT this weekend, and we'll review it in our next session."
"- We covered SAT writing and math sections and reviewed some vocabulary. We also went over what to watch out for during the test, and how to get prepared for it. - The student did very well on both sections, and we went over the incorrect questions."
"We worked on percent change problems, and then we spent most of the session reviewing how to find the slope and the equation of a line. Next class, we plan to study geometry of linear equations and some additional geometrical material since his class in school is focusing on quantitative reasoning and statistics. I gave him some homework from an online math site to reinforce what I taught him."
Nearby Cities:
Thousand Oaks STAAR Tutoring
,
Windcrest STAAR Tutoring
,
Hollywood Park STAAR Tutoring
,
Helotes STAAR Tutoring
,
Leon Valley STAAR Tutoring
,
Alamo Heights STAAR Tutoring
,
Kirby STAAR Tutoring
,
Converse STAAR Tutoring
,
Scenic Oaks STAAR Tutoring
,
Universal City STAAR Tutoring
,
Schertz STAAR Tutoring
,
San Antonio STAAR Tutoring
,
Boerne STAAR Tutoring
,
Fair Oaks Ranch STAAR Tutoring
,
Bulverde STAAR Tutoring
Nearby Tutors:
Thousand Oaks STAAR Tutors
,
Windcrest STAAR Tutors
,
Hollywood Park STAAR Tutors
,
Helotes STAAR Tutors
,
Leon Valley STAAR Tutors
,
Alamo Heights STAAR Tutors
,
Kirby STAAR Tutors
,
Converse STAAR Tutors
,
Scenic Oaks STAAR Tutors
,
Universal City STAAR Tutors
,
Schertz STAAR Tutors
,
San Antonio STAAR Tutors
,
Boerne STAAR Tutors
,
Fair Oaks Ranch STAAR Tutors
,
Bulverde STAAR Tutors
Call us today to connect with a top
STAAR tutor in San Marcos, TX
(512) 309-7444