We are open Saturday and Sunday!
Call Now to Set Up Tutoring:
(512) 309-7444
Private In-Home and Online PSAT Tutoring in San Marcos, TX
Receive personally tailored PSAT lessons from exceptional tutors in a one-on-one setting. We help you connect with in-home and online tutoring that offers flexible scheduling and your choice of locations.
How can a tutor help you master the PSAT?
If you're aiming for higher education after high school, one way to get ready is to decide which field of study you want to go into and identify colleges that offer the best selection of courses for that major. Another is to take the SAT or ACT, but you might also want to take the PSAT first. The PSAT, or "preliminary" SAT, could give you a very good idea of how well you could score on the SAT later. Maybe you're already planning to take the PSAT. Do you feel you're ready, or are there some things you wish you understood better? If certain parts of PSAT practice still aren't making sense, you might need some extra guidance from a tutor. We can make that happen. The Varsity Tutors educational directors can identify a private PSAT tutor in San Marcos, TX, who will address all of your PSAT concerns.
The chance to see how well you could do on the SAT is reason enough to take the PSAT. But did you also know that if you score high enough, universities may take notice and award you scholarships and more financial aid well before you graduate from high school? You might be able to pay for a few semesters of college before you even start! The tutor you work with will know the PSAT format very well, and could help you clear up any problems you're having in its two sections. An expert PSAT tutor in San Marcos could help you pursue your maximum potential.
Worried about when you'll be able to fit in study time? Don't be. Your tutor can do everything they can to work around your schedule and meet you when it's most convenient. And to suit you even more they'll meet you at home, or any place you choose. If you enjoy working virtually, you can also use our face-to-face live learning platform and connect with your tutor online. It's all for your benefit. Pursue your maximum potential with a professional PSAT tutor in San Marcos.
The next couple years will bring some big changes. But you can get ready for them now, and part of that lies in getting good scores on the PSAT. If you're looking for PSAT tutoring in San Marcos, TX, Varsity Tutors will be happy to find a tutor who could guide you along the path to academic success. Call us today!
Recent Tutoring Session Reviews
"The student practiced picking out the topic sentence in 6 different passages. She learned how to key on keywords to determine the topic amid numerous facts on the subject. She worked with non-fiction during the session. She will continue to work on topic sentences this upcoming week."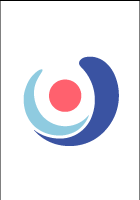 "The student and I went over the writing section as well as did more math practice. We made some good progress on functions as well as the geometry section. She is getting a good hang of plugging in numbers as a math strategy."
"During this session the student and I worked exclusively on timing. I had her write an essay with an alarm going off every seven minutes to signal when she would be starting the next paragraph. During the remainder of the session I gave her a formula for her introduction paragraphs and we practiced two additional timed introduction paragraphs. She was able to write those paragraphs in just six minutes, a huge improvement. At the next session we will be working on timing the conclusion paragraphs."
"With the student, I covered how to setup up proportions in order to solve for variables, a review of the FOIL method and basic algebra, properties and angles of triangles and circles, as well as problems that involve converting words to algebraic equations in order to solve word problems. She has completed a small part of the math tests provided for her, but I recommended that she reads the math notes sections of her SAT prep books for at least 30 minutes a day, and that she should complete 1 entire SAT practice test before the next time we meet."
"Continued working on the Math section of the ACT, working on practice problems, formulas, basics, and more. The student seems to be getting the hang of more of the Math problems. We also spent some time focusing on the English section of the ACT."
"The student did fairly well on her practice ACT, boosting her composite score two points. Her Math score was unusually low, however, so we spent a considerable amount of time going over the errors there to help her avoid them the next time."
"The student and I's final session went very well today. We practiced a winter reading section as well as two English passages. I explained to the student that he should try to practice focusing in order to alleviate some of his difficulties concentrating."
"The student and I spent nearly all of this session going over any math questions that had seemed confusing to him when he was taking one of the practice tests. Some of the questions that I showed him how to answer were actually on the easy side, if you were able to recognize what exactly they were asking. The student asked what types of things he should be studying the night before the test. I told him to look at again at any parts of the test that he was still a little nervous about or felt unsure of. I mentioned that he should specifically look at any of the math that was still a little confusing to him. I showed him the little recap boxes in his practice book to give him small bits of advice before taking the exam. I did mention again that at some point he should just trust the knowledge he already has, and make sure to get a good night's sleep before the exam."
"Today the student and I continued our review of the exam material. In this session we specifically focused on the Reading, Science, and Writing sections. We then reviewed the strategies we have been going over the past few weeks."
"We continued working on social studies. Next time we'll finish up the social studies and move on the science section."
"We reviewed reading and science sections, reviewed skimming strategies and evaluated where her timing was. She reported that she felt like our session helped her refresh, and with review the rest of the week she would be fine."
"The student and I went over English and science this session. She has gotten much better at the science section of the test. She is more confident and able to answer questions faster. In the English she is more hesitant, but has started to recognize questions that she will have trouble answering so she can spend more time on them."
Nearby Cities:
Thousand Oaks PSAT Tutoring
,
Windcrest PSAT Tutoring
,
Hollywood Park PSAT Tutoring
,
Helotes PSAT Tutoring
,
Leon Valley PSAT Tutoring
,
Alamo Heights PSAT Tutoring
,
Kirby PSAT Tutoring
,
Converse PSAT Tutoring
,
Scenic Oaks PSAT Tutoring
,
Universal City PSAT Tutoring
,
Schertz PSAT Tutoring
,
San Antonio PSAT Tutoring
,
Boerne PSAT Tutoring
,
Fair Oaks Ranch PSAT Tutoring
,
Bulverde PSAT Tutoring
Nearby Tutors:
Thousand Oaks PSAT Tutors
,
Windcrest PSAT Tutors
,
Hollywood Park PSAT Tutors
,
Helotes PSAT Tutors
,
Leon Valley PSAT Tutors
,
Alamo Heights PSAT Tutors
,
Kirby PSAT Tutors
,
Converse PSAT Tutors
,
Scenic Oaks PSAT Tutors
,
Universal City PSAT Tutors
,
Schertz PSAT Tutors
,
San Antonio PSAT Tutors
,
Boerne PSAT Tutors
,
Fair Oaks Ranch PSAT Tutors
,
Bulverde PSAT Tutors
Call us today to connect with a top
PSAT tutor in San Marcos, TX
(512) 309-7444