Call Now to Set Up Tutoring:
(512) 309-7444
Private In-Home and Online LSAT Tutoring in San Marcos, TX
Receive personally tailored LSAT lessons from exceptional tutors in a one-on-one setting. We help you connect with in-home and online tutoring that offers flexible scheduling and your choice of locations.
Recent Tutoring Session Reviews
"The student and I reviewed her second practice essay, as well as another full practice ACT. As before, the most crucial things to be addressed in the essay is the need for greater specificity, as well as care in matching subject/verb tenses. Her writing continues to do well. We spent the remainder of the lesson reviewing Chapter 9: Grammar and Usage, and with the few minutes remaining, introduced Chapter 4: Intro to Math."
"The student and I went through quizzes on the "A" and "B" words - we went through both definitions and synonyms. We also went through a couple of reading comprehension passages and brainstormed ideas for essay questions. We finished up by going through some more Ch. 11 Arithmetic concepts from the ISEE prep book."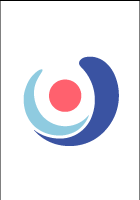 "Muscles - details of structural elements and details of how a contraction is achieved, neuromuscular junction, acetylcholine, synaptic vesicle, action potential; Nervous system - refractory period and hyperpolarization."
"Today was my first session with the student. I showed her a video to help her with fraction to decimal to percent. She did a great job on her homework. Our main focus will be her basic multiplication skills and division skills.  I did introduce the multiplication card game to her. She did pretty well, but needs work on multiplying two digit by two digit."
"Worked on outlining Book trailer project. Reviewed, edited, and rewrote Book review paper. Reviewed, edited, and rewrote Future paper for History project. Discussed Middle East chapters, reviewed map assignment. Completed poetry assignment, discussed Penzu writing project. Covered Northanger Abbey chapters."
"We conducted the final grammar review for the student's final which is today, May 30th. We were working on his final essay as well, trying to build consistent and interesting sentences for him to do a great job in his writing piece. I think he is well prepared, I recommended him to review stem changing and irregular verbs conjugations as well as uses of commands and reflexives. I hope he gets a great grade. It was a pleasure to work with him."
"The student and I established which topics we would focus on in the next month preparing for the test, set a schedule, chose study materials, and began covering the essay section of the admissions test. In preparing her for the essay section, I went over general tips for organizing, supporting, and timing her essay."
"The student and I did some research for her biology project. She is supposed to put together a pamphlet about yellow fever.  We looked up reputable sources for her citations, and we also went over a review sheet for her algebra test."
"The student's AP history grade has recently been lower than expected because she did not complete several in class assignments. We worked through the test she had last week. We made a plan to expand her historical word usage. Her homework is to read the comparative essay information in her AP study guide and write an essay for me using one of several options."
"The student and I worked through more sections of a practice SAT. In this session, we revisited the essay portion of the writing section. We discussed how to pick a point of view on the essay question by working backwards from the examples that one chooses. We also worked through some math and reading sections, continuing to employ the strategies learned in previous weeks."
"We worked to get ahead of her assignments so that when we meet we can try to revise some of her work as well as draft/compose. We made a timeline/plan and also worked on two discussion questions."
"Today was the first session with the student. Friday was the last day of 1st quarter and the student ended with all "A" grades. Mom expressed that he needs better proactive study habits so they are not rushing and cramming at the end of the quarter. He was able to navigate comfortably through the online system where he can see his assignments. He walked me through each class website. We noticed that the student needs specific support in vocab and IRA assignments if he wants to establish and maintain "A" grades in Language Arts. This session we read through next week's vocab story and discusses words, coming up with functional sentences for each word. We made vocab flashcards for especially difficult words (bias, impunity). Next session the student will have a rough draft of a Current Event (a Social Studies and Language Arts assignment) to edit and proofread."
Nearby Cities:
Thousand Oaks LSAT Tutoring
,
Windcrest LSAT Tutoring
,
Hollywood Park LSAT Tutoring
,
Helotes LSAT Tutoring
,
Leon Valley LSAT Tutoring
,
Alamo Heights LSAT Tutoring
,
Kirby LSAT Tutoring
,
Converse LSAT Tutoring
,
Scenic Oaks LSAT Tutoring
,
Universal City LSAT Tutoring
,
Schertz LSAT Tutoring
,
San Antonio LSAT Tutoring
,
Boerne LSAT Tutoring
,
Fair Oaks Ranch LSAT Tutoring
,
Bulverde LSAT Tutoring
Nearby Tutors:
Thousand Oaks LSAT Tutors
,
Windcrest LSAT Tutors
,
Hollywood Park LSAT Tutors
,
Helotes LSAT Tutors
,
Leon Valley LSAT Tutors
,
Alamo Heights LSAT Tutors
,
Kirby LSAT Tutors
,
Converse LSAT Tutors
,
Scenic Oaks LSAT Tutors
,
Universal City LSAT Tutors
,
Schertz LSAT Tutors
,
San Antonio LSAT Tutors
,
Boerne LSAT Tutors
,
Fair Oaks Ranch LSAT Tutors
,
Bulverde LSAT Tutors
Call us today to connect with a top
LSAT tutor in San Marcos, TX
(512) 309-7444