Call Now to Set Up Tutoring:
(512) 309-7444
Private In-Home and Online HSPT Tutoring in San Marcos, TX
Receive personally tailored HSPT lessons from exceptional tutors in a one-on-one setting. We help you connect with in-home and online tutoring that offers flexible scheduling and your choice of locations.
How can a tutor help your child master the HSPT?
The HSPT test marks the beginning of an exciting yet challenging time for your child, so why not increase their high school admission chances now with an exceptional personal tutor? A private tutor can facilitate a positive learning environment, create a customized study plan, and improve time management skills to enable more learning and less stress. At Varsity Tutors, our educational directors can help you locate an independent tutor in San Marcos who is skilled at helping students best prepare for the HSPT.
Creating a positive and productive learning environment is important for any experienced HSPT tutor. Therefore, all tutoring sessions remain free from distractions. To avoid construction noises, household interruptions, and bad commutes, a private tutor can meet with your child online or at any convenient location to help maximize time and stay on track with their study schedule. The right learning environment facilitates dialogue that encourages more questions and critical thinking, so let Varsity Tutors help you find a professional HSPT tutor in San Marcos who can offer engaging study sessions to make the most use of your time and money. This is especially important for HSPT tests that emphasize quantitative skills, reading comprehension, and problem solving.
No two students are made alike. That's why it's important to have a customized learning plan that addresses your child's academic needs and study skills. A private tutor will assess both strengths and weakness to try to improve trouble areas and maintain strong points, as well as incorporate your child's interests to craft an enjoyable study plan that encourages more learning. For example, a private tutor may use storytelling exercises or visual aids to help a creative student grasp analytical HSPT problems like non-geometric problems and number manipulations. Along with creating an enriching study plan, a personal tutor could help combat those time management issues that hinder progress, so let Varsity Tutors' educational directors identify a private HSPT tutor in San Marcos, TX, who will address all of your child's HSPT concerns.
This important exam is mandatory for most competitive private and parochial high schools, so let Varsity Tutors connect you with an expert who has understood it! A personal tutor can provide that extra boost your child needs to help them perform at their best on test day. For assistance in connecting with an experienced HSPT tutor in San Marcos, TX, contact one of our educational directors to get an edge on the competition.
Recent Tutoring Session Reviews
"Today we began with a review of the math work the student had completed during the week. He is getting noticeably better at the writing section and performed better on the sentence completions as well. I left him with vocabulary words to memorize along with verbal passages. There were no concerns from this session."
"The student's primary focus is preparation for the Reading section of the assessment test. She took an assessment that indicated she needs to focus on topic sentence, passage purpose, and inference. She was given one passage to read and complete questions that covered the passage for extra practice."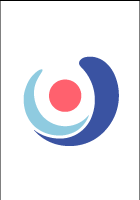 "We covered all sections of the SAT and went over the student's answers for a practice test he had done the previous week. He has gotten better on the SAT writing section. I told him to do another full test, study the vocabulary, and do 3 extra sections of the math."
"Working from her SAT study guide, the student and I began our session by reviewing a dozen math problems that she had completed prior to my arrival. I was pleased to see that she had answered more problems correctly than before. Next, we reviewed the essay she had written in response to the prompt, "Should people take more responsibility for problems in their community or the nation in general?" She answered in the affirmative, arguing that even seemingly insignificant actions can make a tangible difference. She used the examples of Susan B. Anthony and a pro-ecology movement in her high school to defend her thesis. I was thrilled to see how elegantly she incorporated the writing tips we discussed last time."
"The student's inquisitive nature will serve her well on the test, as she is able to digest new concepts well and will improve her skills before the upcoming test. Today's class focused on mathematics and science, and we went over her 15 homework problems and continued to progress on the practice test."
"Today, we reviewed problems from the first chapter of math. We also practiced with additional workbooks and algebra target practice problems. The student is going to try to remember the functions for Tuesday."
"We covered an SAT practice test. The student scored around high 1800s to 1900s. As expected, he scored the best in the math section. He has a homework due by the next session focusing on verbal and vocabulary."
"The student hasn't taken any practice SATs, so I spent most of the lesson getting a sense of his current level. He is a very fast reader, and will definitely have no problem with timing on any of the sections. Right now, without any practice or regular study, I think he is near the 700 mark on the critical reading and math. His goal is 2300, and I think he is capable of reaching this goal."
"We covered a practice essay and sentence completions. He did not seem to be struggling. He is left to grade the problems with his parents or with me the next session. He has vocabulary and practice problems in his book. No concerns."
"The student and I talked about how to write a successful SAT essay and constructed a basic outline. I then gave her essay prompts and she had to construct a quick thesis and two main points from those. We then worked on the multiple choice writing sections of the test."
"We began with a review of the vocabulary works I had asked her to work on for this session. Afterwards, we dove straight into math. We began with a brief discussion of her experience in math in a classroom setting, and some of the challenges she has perceived to date. I had prepared a handout of some fundamental rules and ideas of basic algebra areas that most commonly appear on the exam; the idea being that a solid fundamental understanding of the material is the first step towards success. We worked through it, and it quickly became apparent that she is very strong with many of the areas here. We then moved on to practice problems, and although this format became a bit more challenging, it is clear that she is solid on the fundamental concepts here. I have a few more areas of fundamentals I want to review next time, but I feel it is best to spend the majority of our time from this point forward focusing more specifically on the exam-taking process and circumstances."
"Today the student and I worked on bringing his English score up. After talking through a few strategies and slowing down his pace to avoid mistakes, his score went from a 27 to a 30. We also reviewed the math section he did for homework and found that the majority of the mistakes he made were not due to a lack of knowledge but simple mistakes. Again, since he was good on time, we focused on slowing his pace and double checking that he was actually answering the question being asked. His math is at a 28 right now but I am confident we can raise it to at least a 30. His reading section is by far his strongest area. Focusing on the language of the answer choices and be aware of trick "buzz words" helped bring his score from a 30 to a 32 and on his most recent section he only missed 3 questions. The student continue to show improvement and is a fast learner."
Nearby Cities:
Thousand Oaks HSPT Tutoring
,
Windcrest HSPT Tutoring
,
Hollywood Park HSPT Tutoring
,
Helotes HSPT Tutoring
,
Leon Valley HSPT Tutoring
,
Alamo Heights HSPT Tutoring
,
Kirby HSPT Tutoring
,
Converse HSPT Tutoring
,
Scenic Oaks HSPT Tutoring
,
Universal City HSPT Tutoring
,
Schertz HSPT Tutoring
,
San Antonio HSPT Tutoring
,
Boerne HSPT Tutoring
,
Fair Oaks Ranch HSPT Tutoring
,
Bulverde HSPT Tutoring
Nearby Tutors:
Thousand Oaks HSPT Tutors
,
Windcrest HSPT Tutors
,
Hollywood Park HSPT Tutors
,
Helotes HSPT Tutors
,
Leon Valley HSPT Tutors
,
Alamo Heights HSPT Tutors
,
Kirby HSPT Tutors
,
Converse HSPT Tutors
,
Scenic Oaks HSPT Tutors
,
Universal City HSPT Tutors
,
Schertz HSPT Tutors
,
San Antonio HSPT Tutors
,
Boerne HSPT Tutors
,
Fair Oaks Ranch HSPT Tutors
,
Bulverde HSPT Tutors
Call us today to connect with a top
HSPT tutor in San Marcos, TX
(512) 309-7444