Call Now to Set Up Tutoring:
(310) 617-6847
Private In-Home and Online Science Tutoring in San Gabriel, CA
Receive personally tailored Science lessons from exceptional tutors in a one-on-one setting. We help you connect with in-home and online tutoring that offers flexible scheduling and your choice of locations.
Recent Tutoring Session Reviews
"We went over two homework problems and then several other problems of interest involving 3D components and springs. I see increased facility with these problems!"
"The student wanted to review Lewis Dot structures, resonance, and formal charge for an upcoming quiz. We reviewed and did practice problems which incorporated all concepts. She feels prepared for upcoming quiz."
"We covered mitosis and cell structure. He seems to understand the material better and was able to answer many of the questions I asked as we were going through his class slides. I also helped him with his homework and checked if his answers were correct. I left him to go over the material we went over, and go over any other topics we did not cover."
"We covered simple harmonic motion using the conservation of energy, and I explained some parts of the wave equation for simple harmonic oscillators. We also went over Bernoulli's equation, and in the process we reviewed basic kinematics. The student seems to be doing better, and he has expressed confidence for his exam on Wednesday."
"We covered Snell's Law, index of refraction, Ray optics with flat mirrors, curved mirrors and lenses, both convex and concave. Then, we went through double slit experiment, a little bit with particle-wave duality of photons and electrons, and finished with Schrodinger's equation. Looking to work on some more Quantum tomorrow afternoon."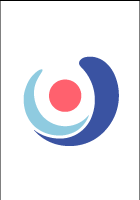 "We covered solubility constants and K_f. The student did a great job working through the homework once before we met. Next time, he should be prepared to present me with how you attempted to solve each problem."
Nearby Cities:
Malibu Science Tutoring
,
Oxnard Science Tutoring
,
Santa Barbara Science Tutoring
,
Woodland Hills Science Tutoring
,
Santa Clarita Science Tutoring
,
Thousand Oaks Science Tutoring
,
Simi Valley Science Tutoring
,
Ventura Science Tutoring
,
Camarillo Science Tutoring
,
Moorpark Science Tutoring
,
Santa Paula Science Tutoring
,
Agoura Hills Science Tutoring
,
Calabasas Science Tutoring
,
Port Hueneme Science Tutoring
,
Fillmore Science Tutoring
Nearby Tutors:
Malibu Science Tutors
,
Oxnard Science Tutors
,
Santa Barbara Science Tutors
,
Woodland Hills Science Tutors
,
Santa Clarita Science Tutors
,
Thousand Oaks Science Tutors
,
Simi Valley Science Tutors
,
Ventura Science Tutors
,
Camarillo Science Tutors
,
Moorpark Science Tutors
,
Santa Paula Science Tutors
,
Agoura Hills Science Tutors
,
Calabasas Science Tutors
,
Port Hueneme Science Tutors
,
Fillmore Science Tutors
Call us today to connect with a top
Science tutor in San Gabriel, CA
(310) 617-6847