Call Now to Set Up Tutoring:
(310) 617-6847
Private In-Home and Online Latin Tutoring in San Gabriel, CA
Receive personally tailored Latin lessons from exceptional tutors in a one-on-one setting. We help you connect with in-home and online tutoring that offers flexible scheduling and your choice of locations.
Recent Tutoring Session Reviews
"We reviewed and strengthened ser, estar, tener, and ir with conversation and sentence creations. We moved onto the verb 'gustar,' a verb that the student was familiar with before, but often makes mistakes with by saying "le gusta" (3rd person) when he meant "me gusta" (1st person). I used a PowerPoint with pictures and examples about my likes and dislikes and asked him questions after each example. We also looked at the verb in its plural form. We ended the session with a few games to continue practicing sentence structure with all of the verbs studied."
"We reviewed conjugations of the verb "ser" (present tense simple), telling time (especially the minutes in between :30 and :59 according to the "menos" way of saying it), and basic pronouns, with emphasis on how/when to use "vosotros/as" vs. "ustedes." We also did oral practice and talked about the long-term big picture of learning Spanish (getting into WHY he is learning Spanish, what that means, and what the journey looks like)."
"We reviewed for the student's final. We covered basic Spanish vocabulary; common ar, er, and ir verbs; the verbs estar and ser; and verbs like gustar. The student should study his notes and become familiar with basic Spanish verbs and vocabulary. He needs to remember to cover conocer and saber and por and para."
"We reviewed high frequency words that were reviewed at the last session. The student has mastered 8/10 of these words. I then presented the next 8 words on the high frequency list. The student repeated the words, wrote the words in her notebook, and wrote the words on flashcards. We then practiced the words on the flashcards, including the two cards from the previous list of 10. The student was able to master one additional word from the first list and 6/8 of the second list. I asked the student to practice the flashcard words at home. We then read three books. The student was able to identify the words from the list of high frequency words in all three books. The student also reviewed a worksheet about the sounds "na, ne, ni, no, and nu" and found parts of words that followed this pattern with vowels."
"We reviewed key concepts from the unit. The focus of the material was conjugations of reflexive and stem changing verbs, as well as family and daily routine vocabulary. We worked from a study guide he had."
"We reviewed personality traits and the verb use. We worked on the use of gender in Spanish and completed two interpretative readings."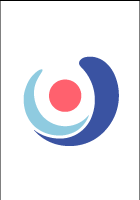 Nearby Cities:
Malibu Latin Tutoring
,
Oxnard Latin Tutoring
,
Santa Barbara Latin Tutoring
,
Woodland Hills Latin Tutoring
,
Santa Clarita Latin Tutoring
,
Thousand Oaks Latin Tutoring
,
Simi Valley Latin Tutoring
,
Ventura Latin Tutoring
,
Camarillo Latin Tutoring
,
Moorpark Latin Tutoring
,
Santa Paula Latin Tutoring
,
Agoura Hills Latin Tutoring
,
Calabasas Latin Tutoring
,
Port Hueneme Latin Tutoring
,
Fillmore Latin Tutoring
Nearby Tutors:
Malibu Latin Tutors
,
Oxnard Latin Tutors
,
Santa Barbara Latin Tutors
,
Woodland Hills Latin Tutors
,
Santa Clarita Latin Tutors
,
Thousand Oaks Latin Tutors
,
Simi Valley Latin Tutors
,
Ventura Latin Tutors
,
Camarillo Latin Tutors
,
Moorpark Latin Tutors
,
Santa Paula Latin Tutors
,
Agoura Hills Latin Tutors
,
Calabasas Latin Tutors
,
Port Hueneme Latin Tutors
,
Fillmore Latin Tutors
Call us today to connect with a top
Latin tutor in San Gabriel, CA
(310) 617-6847