Call Now to Set Up Tutoring:
(310) 617-6847
Private In-Home and Online HSPT Tutoring in San Gabriel, CA
Receive personally tailored HSPT lessons from exceptional tutors in a one-on-one setting. We help you connect with in-home and online tutoring that offers flexible scheduling and your choice of locations.
Recent Tutoring Session Reviews
"We covered mostly math and reading in today's session. For all three topics we practiced with questions from the guidebook. The student has made an improvement in the reading section. He is starting to understand the main ideas and tone of the passages. This is reflected in his ability to answer a greater number of questions correctly. He still struggles with some of the vocab, so going over SAT vocab lists online would be helpful to increase the number of correct answers in the fill-in-the-blank section of reading. In math, we covered a section that included both multiple choice and free response questions. He did not struggle with the first half of the math section. He had a bit more trouble when it came to lengthy word problems (translating those word problems into equations). He also needs help more with questions that relate to geometry (understanding the relationships between certain lengths of the figures). We covered formulas for the common geometric figures he needs to know for the exam. We will practice these concepts more in our coming sessions. For writing, we covered several grammar rules as we went through the practice questions. The student needed help with tenses and agreement of verbs. We will focus more on writing next session to improve his scores in that area of the test."
"I had a wonderful first SAT session with this student. Very productive. We spent our time working on the writing session, which seems like his area needing the most improvement. I went through and explained what types of questions are on the SAT writing test and how to identify subject/ verb/ pronoun disagreement and parallelism in comparisons. He definitely had more trouble with the second concept but began to recognize these puzzles more clearly as our session progressed. We went through every problem he missed on Section 6 of Practice Test 1. When given the opportunity to take a second guess, he quickly identified the correct response 85% of the time. In a slower situation where he is being more closely guided I think he understands the concepts. He is also helped by reading the sentences out loud. I encouraged him to use this as a tool while he is practicing these skills while he is still improving. This was a wonderful session and I hope the student and I are able to set a more definite schedule to continue our work on his SAT prep."
"Since this was our first session, I first asked about the student's expectations and what kind of score he was hoping to achieve. His total PSAT score is actually close to what he would like to achieve, but that is partly due to the unbalanced nature of his scores (a high math score, lower critical reading) and ideally, he would want higher scores for the critical reading and writing sections. We talked about some general test-taking strategies (e.g. how and when to guess on questions) and then we went through the critical reading baseline test that he had completed a few days ago. We pinpointed some of the questions that he had problems with, especially the easier ones that he wasn't sure why he got wrong. For the sentence completion problems, we discussed strategies on how to eliminate choices and how it's a good idea to try to think of a word that might fit in the blank even before looking at all the choices. He seemed to think that some of these strategies and explanations were useful, and said that he thinks that he might be overthinking the sentence completion questions. We also discussed strategies for dealing with passages-based questions and I gave him tips about how to target the specific sentences in a passage that will enable him to answer the question correctly. We decided that he will try to take an entire SAT test (timed) once every week until he has to take his test in January, and that he will try to spend at least 20 minutes a day either doing passage-based questions/ sentence completion questions or doing writing section questions (alternating sections between days) rather than having cram sessions once a week. Then, during our meeting sessions, we can review the results of the test."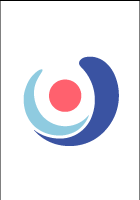 Nearby Cities:
Malibu HSPT Tutoring
,
Oxnard HSPT Tutoring
,
Santa Barbara HSPT Tutoring
,
Woodland Hills HSPT Tutoring
,
Santa Clarita HSPT Tutoring
,
Thousand Oaks HSPT Tutoring
,
Simi Valley HSPT Tutoring
,
Ventura HSPT Tutoring
,
Camarillo HSPT Tutoring
,
Moorpark HSPT Tutoring
,
Santa Paula HSPT Tutoring
,
Agoura Hills HSPT Tutoring
,
Calabasas HSPT Tutoring
,
Port Hueneme HSPT Tutoring
,
Fillmore HSPT Tutoring
Nearby Tutors:
Malibu HSPT Tutors
,
Oxnard HSPT Tutors
,
Santa Barbara HSPT Tutors
,
Woodland Hills HSPT Tutors
,
Santa Clarita HSPT Tutors
,
Thousand Oaks HSPT Tutors
,
Simi Valley HSPT Tutors
,
Ventura HSPT Tutors
,
Camarillo HSPT Tutors
,
Moorpark HSPT Tutors
,
Santa Paula HSPT Tutors
,
Agoura Hills HSPT Tutors
,
Calabasas HSPT Tutors
,
Port Hueneme HSPT Tutors
,
Fillmore HSPT Tutors
Call us today to connect with a top
HSPT tutor in San Gabriel, CA
(310) 617-6847