Private In-Home and Online Chemistry Tutoring in San Francisco-Bay Area, CA
Receive personally tailored Chemistry lessons from exceptional tutors in a one-on-one setting. We help you connect with in-home and online tutoring that offers flexible scheduling and your choice of locations.
100% Tutor Satisfaction Guarantee
At Varsity Tutors, we're committed to connecting you to top tutors capable of delivering an outstanding experience. That's why we provide a 100% tutor satisfaction guarantee.
How can a tutor assist you in conquering Chemistry?
Chemistry teaches you how the elements and chemicals found in our world react together. In introductory chemistry courses, you'll be focused on learning the basics, such as an atom's anatomy, balancing equations, and predicting reactions. No matter what stage you're at in the field, mastering chemistry alone can be difficult. With the help of the educational directors at Varsity Tutors, you can find a chemistry tutor in San Francisco, California, who can help you through the class.

There are many complex concepts involved in chemistry, but in order to understand them, you have to know the basics. Chemistry relies on theories and laws. If you don't know the Law of Conservation of Energy or how chemical bonds are created, completing individual problems or predicting reactions may be difficult. Chemistry involves memorizing a wide variety of concepts and compounds. This may be challenging for you, but with a tutor, you can learn helpful tips for remembering these ideas. Your San Francisco chemistry tutor can create lesson plans that focus on your needs, so if you are focused on learning a new theory, they can come prepared with materials like videos, diagrams, or other resources. Every student has a way in which they learn best. Your tutor can teach you in your preferred learning style, which may help you stay engaged in the lesson.
Personalized tutoring by top Stanford grads and others from San Jose to Napa! 4.9/5.0 Satisfaction Rating*
Session Summaries by Chemistry Tutors
"This entire session was devoted to final preparation. We began by reviewing previous exams and going over the wrong answers. We went through his final review sheets, and I had the student explain each answer he selected in his own words. I corrected his wrong answers by briefly explains the theory behind the solution and had him complete a similar example to ensure his understanding. We went over acid/base chemistry and equilibrium review for the first half of the session, then we went through another review of chemical kinetics. The student's understanding of the material seems to be improving, which hopefully will result in a good final exam grade. He only needs to work on practicing problems and reviewing the concepts so that he can easily recall them on the exam."
"During this session we focused on Chemistry. The student has an exam on Electrochemistry, Redox Reactions, Equilibrium, and Gibbs Free energy. Most to the time was spent on Electrochemistry and the difference between voltaic Cells vs. Electrolytic Cells. I assigned questions for the student to look at from both Chemistry and Trigonometry. I didn't do too well on his previous exam because it was apparently cumulative, which he didn't expect. Moving forward I will be assigning him questions to do outside of the tutoring sessions. Overall this session went well, I definitely feel that the student benefited from it. Hopefully his exam goes well."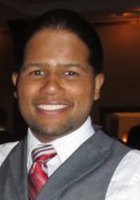 "We used the student's review materials and continued to work on review problems related to solubility and equilibrium. We are making steady progress and the student is definitely beginning to internalize the material. The issue now is becoming that he has a sufficient understanding of the material, but has some trouble developing the right route to the answer."