Call Now to Set Up Tutoring:
(310) 617-6847
Private In-Home and Online Reading Tutoring in San Bernardino, CA
Receive personally tailored Reading lessons from exceptional tutors in a one-on-one setting. We help you connect with in-home and online tutoring that offers flexible scheduling and your choice of locations.
How can a tutor assist you in conquering Reading?
The educational directors at Varsity Tutors will find your child a tutor in San Bernardino, who is skilled at helping students who are preparing for reading. The tutor will start by assessing your child's current reading abilities and educational needs. With that information, the tutor can build your child a personalized study plan that aims to try to improve their reading and fixes any pesky weak points that have been holding them back. Whether your child has been having trouble with phonemic awareness, homophones and homographs, phonics, summarizing texts, or any other key reading concepts, a skilled tutor could break those concepts down so they could be easier to understand and thoroughly explain every important detail to your child. Every tutoring session is tailored to your child's preferred learning style, potentially making it more efficient than the classroom format.
Any of the independent reading tutors that Varsity Tutors can connect your child with in San Bernardino, CA, are experienced professionals. Reading is a crucial skill for your child, so it's well worth it to have them put in the extra work with a tutor now. The personal attention your child receives from a private tutor might give them a major edge over their classmates, and could make the difference between them getting an average grade or acing their reading course. Those reading skills your child builds with their tutor will pay off not just in their current course, but also in future courses, and when your child takes the California Assessment of Student Performance and Progress.
If you're seeking a reading tutor for your child in San Bernardino, CA, Varsity Tutors will be pleased to try to help you locate a tutor who could guide them along the path toward academic success. You can set up tutoring sessions anywhere that fits into your child's routine, including your home, Abraham Lincoln Elementary, or even outside at their favorite park on a nice day. If you'd rather have them do face-to-face online tutoring sessions, those are available through the Varsity Tutors live learning platform.
Our educational directors in San Bernardino can match your child with an enthusiastic tutor who could make reading fun. The tutor won't just try to help your child learn to read, they could help your child develop a lifelong love of reading. Your child could receive plenty of positive reinforcement and encouragement to take on more challenging books, helping them grow as a reader and improve their confidence.
Recent Tutoring Session Reviews
"We reviewed handouts I give to students on writing topics - resources on essay writing. I reviewed the student's application essay for an early college admission program and we discussed it. She is a good writer and shows a good sense of narrative; she has few technical flaws. We also discussed the SAT and her preparation for it; I will send her the math handouts I use as introductory material."
"The student and I worked on the following at Thursday's session: - reviewed phonics worksheets assigned for homework - reviewed long vowel sounds - completed first draft of characterization essay on Alice Walker's short story "Everyday Use" - Assigned vocab words - definitions and sentences - will work on tone/transition words and sentence structure at next session"
"First, we discussed the student's summary, which she completed for homework. She did very well in summarizing the passage, but she made a few minor spelling errors. She read another reading comprehension passage, answered questions about it, and then wrote a summary about it. We went through each paragraph together to construct the summary."
"The student and I finished the work for Unit 8 in her art history class, responding to several discussion posts her peers had written and going over the summaries of the unit written by classmates. This unit also required her to write a short essay, a modification of the discussion response she wrote. We refined the response we wrote earlier in the week, making it more clearly focused on one artist and adding artworks to illustrate our points."
"We walked through top punctuation errors in detail. Then we explored a website together and talked about how to use it as a desk resource whenever a punctuation question comes up. She came to talk about what she and the students would like to see us cover in our remaining sessions."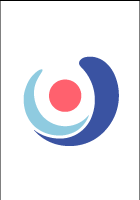 "In today's session the student worked on his reading homework. I guided him through reading the nonfiction narrative that was part of his homework. It took him about 30 minutes to read approx. 150 words, and he needed considerable help, but he managed to complete the reading. Then I guided him through completing the questions that related to the narrative. He did much better answering the questions than he did reading the story. On a side note: this particular narrative that he was assigned to read seemed to be a bit more difficult than previous reading material he has had for homework. We will continue to work hard at this skill in future sessions."
Nearby Cities:
Malibu Reading Tutoring
,
Pacific Palisades Reading Tutoring
,
Santa Monica Reading Tutoring
,
Bel Air Reading Tutoring
,
Brentwood Reading Tutoring
,
Sherman Oaks Reading Tutoring
,
Woodland Hills Reading Tutoring
,
Santa Clarita Reading Tutoring
,
Thousand Oaks Reading Tutoring
,
Simi Valley Reading Tutoring
,
Moorpark Reading Tutoring
,
Agoura Hills Reading Tutoring
,
Calabasas Reading Tutoring
,
Fillmore Reading Tutoring
,
Panorama City Reading Tutoring
Nearby Tutors:
Malibu Reading Tutors
,
Pacific Palisades Reading Tutors
,
Santa Monica Reading Tutors
,
Bel Air Reading Tutors
,
Brentwood Reading Tutors
,
Sherman Oaks Reading Tutors
,
Woodland Hills Reading Tutors
,
Santa Clarita Reading Tutors
,
Thousand Oaks Reading Tutors
,
Simi Valley Reading Tutors
,
Moorpark Reading Tutors
,
Agoura Hills Reading Tutors
,
Calabasas Reading Tutors
,
Fillmore Reading Tutors
,
Panorama City Reading Tutors
Call us today to connect with a top
Reading tutor in San Bernardino, CA
(310) 617-6847