Call Now to Set Up Tutoring:
(310) 617-6847
Private In-Home and Online GMAT Tutoring in San Bernardino, CA
Receive personally tailored GMAT lessons from exceptional tutors in a one-on-one setting. We help you connect with in-home and online tutoring that offers flexible scheduling and your choice of locations.
Recent Tutoring Session Reviews
"*This Session: 1)Score English, Math, and Reading Sections of diagnostic test 2)Discussed and practiced strategies for Reading test 3)Reviewed Reading questions missed on diagnostic test *Assignment: 1)finish science section of diagnostic test 2)Complete practice test #1"
"The student has her Spanish finals coming up and as a result we focused on the speaking final. She had four prompts that she had to practice with a partner and so what we did is brainstormed possible ideas, points, vocabulary, etc. that might be brought up during each of the four prompts. We came up with sentences in English and then worked together on changing them into Spanish. We also reviewed necessary grammar that was important for conversations."
"We spent most of the time working through graphing and solving systems of inequalities. This built upon the concepts from the previous chapter and she seemed quite comfortable with these type of problems. For biology, we read through the chapter that they just went over in class, which pertained to fossils and the eras/periods of Earth's history. Some of these concepts, such as the methods used to determine the age of a fossil, seemed to be a little blurry and we will review again the next time that we meet.  "
"The student's exam is later this week, so we did part of her practice packet assigned by her teacher. She did well on it, making only a few small calculation errors. She kept working hard and we made it through the packet. I saw her really understanding the concepts and only making small errors applying them."
"We covered conics and rotations of conics, the former the student had already seen and the latter is conceptually simple but very work-intensive. She has a firm grasp on identifying conics and manipulating into standard form by completing the square, so as long as she remembers the method for rotation and keeps a careful eye on the equations, she should be just fine."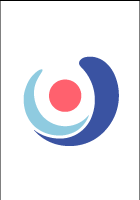 "Today was all about flaw questions: ID flaw, parallel flaw, and flawed assumptions. We worked through several example questions from PrepTest 65, and we used these to discuss the general plan of attack and some of the common wrong answer types. We also picked up a few random questions, which allowed us to discuss Principles and do a small review of linking Formal Logic statements. From here until the test, the student is going to be doing full length tests, blind reviewing them, then final reviewing them before doing another test."
Nearby Cities:
Malibu GMAT Tutoring
,
Pacific Palisades GMAT Tutoring
,
Santa Monica GMAT Tutoring
,
Bel Air GMAT Tutoring
,
Brentwood GMAT Tutoring
,
Sherman Oaks GMAT Tutoring
,
Woodland Hills GMAT Tutoring
,
Santa Clarita GMAT Tutoring
,
Thousand Oaks GMAT Tutoring
,
Simi Valley GMAT Tutoring
,
Moorpark GMAT Tutoring
,
Agoura Hills GMAT Tutoring
,
Calabasas GMAT Tutoring
,
Fillmore GMAT Tutoring
,
Panorama City GMAT Tutoring
Nearby Tutors:
Malibu GMAT Tutors
,
Pacific Palisades GMAT Tutors
,
Santa Monica GMAT Tutors
,
Bel Air GMAT Tutors
,
Brentwood GMAT Tutors
,
Sherman Oaks GMAT Tutors
,
Woodland Hills GMAT Tutors
,
Santa Clarita GMAT Tutors
,
Thousand Oaks GMAT Tutors
,
Simi Valley GMAT Tutors
,
Moorpark GMAT Tutors
,
Agoura Hills GMAT Tutors
,
Calabasas GMAT Tutors
,
Fillmore GMAT Tutors
,
Panorama City GMAT Tutors
Call us today to connect with a top
GMAT tutor in San Bernardino, CA
(310) 617-6847