Call Now to Set Up Tutoring:
(310) 617-6847
Private In-Home and Online English Tutoring in San Bernardino, CA
Receive personally tailored English lessons from exceptional tutors in a one-on-one setting. We help you connect with in-home and online tutoring that offers flexible scheduling and your choice of locations.
Recent Tutoring Session Reviews
"We worked heavily on verb tenses, revolving around the word "elevate." I chose that word because the student had trouble pronouncing it, so we practiced saying the gerund, past and present tenses. For homework he is to write sentences so as to practice these tenses."
"The student has the knowledge to succeed at much of his work. We spent the hour on his homework, which was two multiple choice problem sets and two short writing prompts."
"We focused on emails, drafting 3: an apology for an insensitive remark, welcoming a new employee to the office, and congratulating a peer on a promotion. We also talked about passive and active verbs, how to rewrite sentences in active voice, and when it is appropriate to use passive voice. During our discussion, we talked about when to include and when to omit the name of the person we're writing about."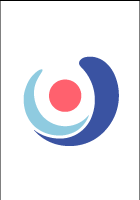 "The student is improving so much! He brought a 5-paragraph essay to revise today. The paper was much easier to read, with only one run on sentence and no fragments! This essay was much better than the first movie review he turned in. While I reviewed the essay, he worked through three paragraph corrections, only missing one out of twenty four questions. He spent most of our time revising his essay, and for homework, he will add to the content. For homework, he needs to continue working on his essay, as stated above, and he needs to read about 30 pages of his book."
"The student and I met up to talk about the writing she had done over the past two weeks, based on prompts I had emailed, and also to talk about upcoming projects. We discussed some tag lines she had brainstormed, and also a few brief descriptions of projects she'd written for her company's website. She has a few presentations coming up for work about some of these projects, and we talked through the content to make sure the message was clear and to brainstorm other ways to present the information. She had some really interesting ideas for visuals, so I was basically a sounding board to see how well the presentation as a whole was communicating the complicated ideas related to her work."
"Today the student and I worked a practice exam for her high school entrance application. We talked about tactics to use during standardized testing and also studied general reading and writing aspects that were a common problem for her. I believe she is ready to take the test this week, and do very well on it."
Nearby Cities:
Malibu English Tutoring
,
Pacific Palisades English Tutoring
,
Santa Monica English Tutoring
,
Bel Air English Tutoring
,
Brentwood English Tutoring
,
Sherman Oaks English Tutoring
,
Woodland Hills English Tutoring
,
Santa Clarita English Tutoring
,
Thousand Oaks English Tutoring
,
Simi Valley English Tutoring
,
Moorpark English Tutoring
,
Agoura Hills English Tutoring
,
Calabasas English Tutoring
,
Fillmore English Tutoring
,
Panorama City English Tutoring
Nearby Tutors:
Malibu English Tutors
,
Pacific Palisades English Tutors
,
Santa Monica English Tutors
,
Bel Air English Tutors
,
Brentwood English Tutors
,
Sherman Oaks English Tutors
,
Woodland Hills English Tutors
,
Santa Clarita English Tutors
,
Thousand Oaks English Tutors
,
Simi Valley English Tutors
,
Moorpark English Tutors
,
Agoura Hills English Tutors
,
Calabasas English Tutors
,
Fillmore English Tutors
,
Panorama City English Tutors
Call us today to connect with a top
English tutor in San Bernardino, CA
(310) 617-6847