Call Now to Set Up Tutoring:
(310) 617-6847
Private In-Home and Online Accounting Tutoring in San Bernardino, CA
Receive personally tailored Accounting lessons from exceptional tutors in a one-on-one setting. We help you connect with in-home and online tutoring that offers flexible scheduling and your choice of locations.
How can Accounting tutoring help you?
The subject of accounting is essentially collecting, organizing, and presenting financial information in the form of financial statements. There is a great need for precision and accuracy, as well as basic mathematical computations. You could need to have a solid understanding of the base accounting equation upon which everything is based upon. The equation covers assets, liabilities, and owner's equity. During the course, you will develop and strengthen your organizational, presentation, reading comprehension, teamwork, and innovation skills. In traditional classroom-based learning, it is easy to become bored or fall behind as a result of the teaching pace and method, which simply can't match every student's needs. Personalized attention can be just the thing to boost your confidence and understanding of the material presented in the course. Whether your issue is in understanding specific concepts or you simply need it presented in a different way, a personal tutor can solve these dilemmas. If you are looking for accounting tutoring in San Bernardino, California, you can get assistance from the educational directors at Varsity Tutors.
An accounting tutor in San Bernardino might be your key to success. Your tutor is hand-selected based on their ability to cater to your personal needs, learning style, strengths and weaknesses, syllabus, goals, and more.
A passionate accounting tutor in San Bernardino may be your best bet to do well in your course. They are able to provide a personalized lesson plan that covers only the topics you find challenging. You won't be forced to review content that you understand, though the tutor will build upon this knowledge to allow you to get ahead of your class. Your tutor will work to answer questions as quickly as they arise and provide instant feedback to your efforts as you work. You are able to work at your natural learning pace while your instructor slows down or speeds up to match you. You can receive preparation for tests as they approach, help on your homework, and advice to bolster your confidence in class. Whatever you need, the tutor is ready to provide it.
Each tutoring session is designed to be flexible and convenient. You can request sessions as frequently or infrequently as you need. Your tutor is able to meet you in-person at your home or online for face-to-face tutoring.
Don't fall behind your class. Get the leg up you need. The educational directors at Varsity Tutors could help you find an accounting tutor in San Bernardino, California.
Recent Tutoring Session Reviews
"We talked about test-taking, specifically that she should always utilize every minute of her time to check her work instead of handing in a test early. Finished her math assignment, clarifying rotational symmetry as it came up and writing out explicit formulas for reflection and rotation translations. She really liked having concrete formulas in front of her instead of relying on spatial reasoning."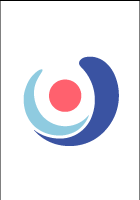 "The student has finals coming up and as a result much of what we did today was review. He had a math packet in which we worked together on a few of the problems and then I provided a basic framework for him to work on the rest of the problems. We also talked about Spanish and his writing final. The final will consist of 29 questions asking him about himself so I helped him with sentence structure. He will complete a rough draft of an essay and we will go over it at our next session."
"The student and I worked on the math section today. I showed her the basics of trigonometry and how to solve some of the harder problems designed for pre-calc students. Once she learns the basics, she should be able to get an extra 2.5 questions right on each test."
"I first previewed Ksp and molar solubility with problem solving and Kw/pH with the student before we reviewed some of his missed questions from the previous exam. Going over the exam will extend into the next session, as will previewing pH, acids and bases."
"The student and I continued to work probability. We reviewed histograms and stem and leaf plots. We also reviewed how to find the probability of various situations. We also looked at box plots and how to find outliers. She did well and should do well on her test."
"We picked up where we left off last time, at the 2 examples at the end of the chapter, and finished chapter 1. I made sure the basic accounting equation was understood, and that the student can do problems herself on this topic. Specifically, we went over how to enter a value into the Assets = Liability + Equity equation, and how both sides must equal at all times. Also, we went over the second equity equation, the net income equation, and the owner's equity statement and net income statements. We started chapter 2, and will continue next time."
Nearby Cities:
Malibu Accounting Tutoring
,
Pacific Palisades Accounting Tutoring
,
Santa Monica Accounting Tutoring
,
Bel Air Accounting Tutoring
,
Brentwood Accounting Tutoring
,
Sherman Oaks Accounting Tutoring
,
Woodland Hills Accounting Tutoring
,
Santa Clarita Accounting Tutoring
,
Thousand Oaks Accounting Tutoring
,
Simi Valley Accounting Tutoring
,
Moorpark Accounting Tutoring
,
Agoura Hills Accounting Tutoring
,
Calabasas Accounting Tutoring
,
Fillmore Accounting Tutoring
,
Panorama City Accounting Tutoring
Nearby Tutors:
Malibu Accounting Tutors
,
Pacific Palisades Accounting Tutors
,
Santa Monica Accounting Tutors
,
Bel Air Accounting Tutors
,
Brentwood Accounting Tutors
,
Sherman Oaks Accounting Tutors
,
Woodland Hills Accounting Tutors
,
Santa Clarita Accounting Tutors
,
Thousand Oaks Accounting Tutors
,
Simi Valley Accounting Tutors
,
Moorpark Accounting Tutors
,
Agoura Hills Accounting Tutors
,
Calabasas Accounting Tutors
,
Fillmore Accounting Tutors
,
Panorama City Accounting Tutors
Call us today to connect with a top
Accounting tutor in San Bernardino, CA
(310) 617-6847