Call Now to Set Up Tutoring:
(617) 947-9800
Private In-Home and Online Physical Chemistry Tutoring in Salem, MA
Receive personally tailored Physical Chemistry lessons from exceptional tutors in a one-on-one setting. We help you connect with in-home and online tutoring that offers flexible scheduling and your choice of locations.
Recent Tutoring Session Reviews
"The student has her final exam this Wednesday, so we continued with the review given by her instructor. We went over graphing properties (intercepts, maximum/minimum, vertices), translating functions, solving word problems, and using the quadratic equation. We also went over strategies of using the calculator and how to use that for certain graphing functions.
Overall, she did well, especially towards the end. She was able to pick up the methods of what to do more quickly."
"Today the student and I went over the homework she worked on during the break. I noticed that she was struggling a little bit with fractions and what to do at different times, so we reviewed how to divide and multiply fractions. We also went over the rules for order of operations: parentheses, exponents, multiply, divide, add, subtract and how to use those rules. We did several practice problems involving order of operations. We also reviewed fractions again. Finally we ended by reviewing what variables are and how to write algebraic expressions from words and to write words from expressions. She was very proficient at this. So the last five minutes we worked on one-step equations and she has a page of homework to practice one-step algebraic equations."
"We focused on the Reading section only, going over the practice she had done and talking about other ways to approach the questions that would lead to the right answers. We re-answered one of the practice sections (she had done them several days before) by trying to answer the questions in her own words before looking at the answer choices and she got all but one correct. She did two more practice sections using the strategies we focused on today; we talked about the ones she got wrong and what words to focus on in the questions, how to better stay focused in the passage, etc."
"Reviewed greetings, "ca va bien, etc.", self introductions, and thank yous. Introduced numbers 1-6 and colors red, blue, orange, yellow, green, and violet with picture cards.  Reinforced numbers and colors with spinner game.  The student has good mastery/understanding of bien vs. mal. vs. comme ci comme ca. Still needs work on self introductions, and will need more focus on numbers and colors.  Overall- after 3 lessons, making great progress and shows lots of promise."
"Reviewed A TALE OF TWO CITIES for final exam/final essay, discussing how characters have changed over the course of the book, focusing on Sydney Carton and Doctor Manette, specifically how they have been revived/come back to life.  "
"We reviewed reading & science sections that gave the student some trouble.  We went over each wrong answer thoroughly, and did a back-to-basics review for the reading section in particular.  He very actively listened and engaged me in this review.  We identified a few particular questions that he was getting wrong (main idea, perspective questions, and questions involving words that flip the meaning like "LEAST" or "NOT"). I encouraged him to take these practice sections as seriously as possible."
"This was the first lesson I had with the student in tutoring him for his test in January. In this lesson we focused on the Verbal Skills section of the test and went through the beginning chapters of the prep book. We discussed strategies and tips for solving questions on Synonyms, Antonyms, Analogies, and Reading Comprehension, and also did the practice exercises for these four topics."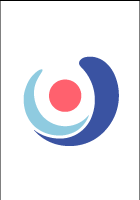 "Worked with the student some on a test he did not pass at school. Slightly different from the standardized testing we had been working with on reading, this one was on grammar and sentence correction. Again, he can do just about all of this, it's a matter of making sure he has the confidence to approach every problem with his best work ethic and effort."
"I worked with Student A and Student B on their upcoming tests.  Student A has a strong concept of how ratios work and of developing proofs with given concepts.  She answered all her problems right even on her weakest problem type (Always, Never, Sometimes statements).  Student B has a strong understanding of how to manipulate problems, and we worked to develop a better understanding of what ratios are comparable.  For both girls, I offer the same advise: Shape 1 over Shape 2."
"The student and I worked through a number of practice ACT math questions together. We reviewed some helpful formulas and shortcuts, such as starting with the answer choice in the middle when plugging in values and checking the answer choices to know what terms the answer needs to be in (such as decimals, mixed numbers, fractions). We also reviewed some trigonometry relating to the questions, such as the formula for finding the area of a triangle using trig terms."
"The student and I worked on pressure and gases. She has a test tomorrow. I asked her to speak with her teacher about her weaknesses in chemistry, because she is not allowed to bring her tests home so I can judge her performance for myself. She will speak to her teacher and bring me the feedback and I'll try to work with her to fix any issues."
"Science quiz was moved to Monday - we discussed how he felt he did on the tests (which he seemed to think went well, and the study techniques helped). Focused on writing in active tense and letter writing - letter assignment due next week."
Nearby Cities:
Framingham Physical Chemistry Tutoring
,
Westminster Physical Chemistry Tutoring
,
Providence Physical Chemistry Tutoring
,
Worcester Physical Chemistry Tutoring
,
Nashua Physical Chemistry Tutoring
,
Warwick Physical Chemistry Tutoring
,
Cranston Physical Chemistry Tutoring
,
Woonsocket Physical Chemistry Tutoring
,
Leominster Physical Chemistry Tutoring
,
Fitchburg Physical Chemistry Tutoring
,
Marlborough Physical Chemistry Tutoring
,
Norwich Physical Chemistry Tutoring
,
Franklin Physical Chemistry Tutoring
,
New Hampshire Physical Chemistry Tutoring
,
Rhode Island Physical Chemistry Tutoring
Nearby Tutors:
Framingham Physical Chemistry Tutors
,
Westminster Physical Chemistry Tutors
,
Providence Physical Chemistry Tutors
,
Worcester Physical Chemistry Tutors
,
Nashua Physical Chemistry Tutors
,
Warwick Physical Chemistry Tutors
,
Cranston Physical Chemistry Tutors
,
Woonsocket Physical Chemistry Tutors
,
Leominster Physical Chemistry Tutors
,
Fitchburg Physical Chemistry Tutors
,
Marlborough Physical Chemistry Tutors
,
Norwich Physical Chemistry Tutors
,
Franklin Physical Chemistry Tutors
,
New Hampshire Physical Chemistry Tutors
,
Rhode Island Physical Chemistry Tutors
Call us today to connect with a top
Physical Chemistry tutor in Salem, MA
(617) 947-9800