Call Now to Set Up Tutoring:
(512) 299-3388
Private In-Home and Online Statistics Tutoring in Round Rock, TX
Receive personally tailored Statistics lessons from exceptional tutors in a one-on-one setting. We help you connect with in-home and online tutoring that offers flexible scheduling and your choice of locations.
Recent Tutoring Session Reviews
"The student and I worked on adding fractions. Unfortunately, he did not seem to remember all of the steps in adding fractions, but with a quick review he was able to remember how to solve the problems. For the whole session we continued to work on adding fractions and maintaining his understanding."
"In this afternoon's session, the student and I worked through sections 7.1 and 7.1b. She struggled at first with solving the equations, but then improved with each subsequent problem. By the end, she was solving them without much input from me."
"The student just finished units in math and science and didn't have any homework to review together. We reviewed solving linear equations using intercepts and did several practice problems to reinforce the new material. After, we reviewed her Spanish flashcards for the unit vocabulary. We spent the last 20 minutes working on her science project on minerals. She picked out a mineral and we researched it online together. She needs to finish making an advertisement for the mineral on her own before Tuesday."
"We worked on pre-algebra. We worked on solving equations using orders of operation (PEMDAS - "please excuse my dear aunt Sally" / parenthesis, exponent, multiplication, division, add, subtract). We also worked on solving expressions with a variable. Lastly, we worked on converting circle graphs numbers to percentages, to degrees."
"The student prepared for a math exam. He practiced working percentage problems ranging from general percentage equations to word problems. He focused on working backwards, such as 56 is 72% of what number. He appeared to be well-prepared for his upcoming exam."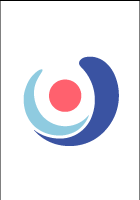 "The student was working on equivalent fractions. She had to look at pictures of fractional representations and she also had too look at regular fractions with no picture to determine if they were equivalent. I taught her to cross multiply to figure out whether fractions were equivalent or not, I tried to teach her how to find the greatest common factor to simplify fractions and I tried to show her how to make equivalent fractions."
"We worked on probability again this session. Since the student has a test on Friday, I made sure to cover his study guide as well as give him supplemental work to practice from. I think with practice he can slowly start getting to a comfortable place with probabilities."
"I assisted the student with his homework and made sure he understood how to solve the kinds of problems he was working on. His homework consisted of vertex form of quadratic equations, imaginary and complex numbers, and simplifying radical expressions. He did very well. It is obvious he is a very bright kid."
"The student has a test this week working with quadratic functions. We spent our session yesterday reviewing the packet that her teacher had given the class to prepare for the exam. She felt much more comfortable with the material that we covered afterwards. We are going to continue studying for this exam on Thursday so that she gets two sessions of review in before the test. I emailed her an algebra 1 review packet as well and stressed that she should be spending time working on algebra 1 review so that she felt more comfortable with the concepts going forward."
"Met with the student, and we continued to cover problems consisting of graphing radical functions and inverse equations with increasing difficulty. We also covered which portion of the equation affects the graph in a particular way based on the numbers and the signs. She reported that she is doing well on her assignments and we are moving at a comfortable pace for her."
"The student went over an old exam. All wrong answers were corrected using guiding questions and modeling with examples. Several practice problems were provided to reinforce a skill to be mastered such as writing equations with variables. He also finished his homework and reviewed old homework that was provided by me for comprehension. Practice questions modeled after the incorrect questions from the exam were given for homework."
"The student completed a math worksheet reviewing adding mixed and improper fractions containing like denominators. He was shown how to break apart mixed fractions to add the whole numbers and fraction separately, then combine them for the final answer. We discussed subtopics for his topic paper and began filling in his outline. He should complete filling in his subtopics and key points before our next session."
Nearby Cities:
Thousand Oaks Statistics Tutoring
,
Helotes Statistics Tutoring
,
Leon Valley Statistics Tutoring
,
Converse Statistics Tutoring
,
Scenic Oaks Statistics Tutoring
,
Universal City Statistics Tutoring
,
Schertz Statistics Tutoring
,
San Antonio Statistics Tutoring
,
New Braunfels Statistics Tutoring
,
Cibolo Statistics Tutoring
,
Lakeway Statistics Tutoring
,
Boerne Statistics Tutoring
,
Floresville Statistics Tutoring
,
Fair Oaks Ranch Statistics Tutoring
,
Bulverde Statistics Tutoring
Nearby Tutors:
Thousand Oaks Statistics Tutors
,
Helotes Statistics Tutors
,
Leon Valley Statistics Tutors
,
Converse Statistics Tutors
,
Scenic Oaks Statistics Tutors
,
Universal City Statistics Tutors
,
Schertz Statistics Tutors
,
San Antonio Statistics Tutors
,
New Braunfels Statistics Tutors
,
Cibolo Statistics Tutors
,
Lakeway Statistics Tutors
,
Boerne Statistics Tutors
,
Floresville Statistics Tutors
,
Fair Oaks Ranch Statistics Tutors
,
Bulverde Statistics Tutors
Call us today to connect with a top
Statistics tutor in Round Rock, TX
(512) 299-3388