Call Now to Set Up Tutoring:
(512) 299-3388
Private In-Home and Online Latin Tutoring in Round Rock, TX
Receive personally tailored Latin lessons from exceptional tutors in a one-on-one setting. We help you connect with in-home and online tutoring that offers flexible scheduling and your choice of locations.
Recent Tutoring Session Reviews
"The student and I worked though his homework on redox reactions, which is easy for him but extremely time-consuming. He had forgotten all about one of the methods (oxidation number method), so we covered that quickly and explained the difference between that and the acidic/basic solution problems. He seems very comfortable overall and only gets a wrong answer for small mistakes."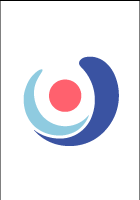 "We reviewed for the student's first German test tomorrow. We covered a number of subjects he was told would be on the test, including cases, the imperative, and writing paragraphs. I gave him another quiz on pronoun endings, and he did quite a bit better than last week."
"Today we reviewed the Error Identification drill from last weekend. We identified a few points for study (recognizing full sentences, subject/verb agreement, and who/whom distinction); but overall this section went very well. Next the student completed the drill for the Sentence Correction section and the Reading sections. We identified a procedure for working through these sections. For homework, she came up with examples of the key elements to watch out for in the verbal sections."
"Almost all of this session was dedicated to working on passage reading type questions. I had the student adjust his strategy to be more time-oriented. We went over ways to expedite reading by focusing on the main idea often found in the first, second, or last sentence in a paragraph. I had felt previously that he was getting bogged down in the details and missing the big picture. We spent today trying to fix that."
"We covered the following topic: 1) general equation of a straight line using the slope-intercept form 2) the intuitive concept of slope and how to calculate it given either the graph of a line or two points without the graph. 3) Many graphing examples were demonstrated 4) parallel lines 5) understanding the meaning the negative reciprocal of a number 6) introduction to perpendicular lines and negative reciprocal"
"I helped the student prepare for his upcoming Latin test. We went over the review session in his textbook. He was able to recall the declensions (of nouns) and conjugations (of verbs), but could practice more, since these should become second nature (I had him repeat the paradigms he wasn't yet fluent in 3 times with me). We also did some practice with vocabulary, and translation (both Latin to English and English to Latin)."
Nearby Cities:
Thousand Oaks Latin Tutoring
,
Helotes Latin Tutoring
,
Leon Valley Latin Tutoring
,
Converse Latin Tutoring
,
Scenic Oaks Latin Tutoring
,
Universal City Latin Tutoring
,
Schertz Latin Tutoring
,
San Antonio Latin Tutoring
,
New Braunfels Latin Tutoring
,
Cibolo Latin Tutoring
,
Lakeway Latin Tutoring
,
Boerne Latin Tutoring
,
Floresville Latin Tutoring
,
Fair Oaks Ranch Latin Tutoring
,
Bulverde Latin Tutoring
Nearby Tutors:
Thousand Oaks Latin Tutors
,
Helotes Latin Tutors
,
Leon Valley Latin Tutors
,
Converse Latin Tutors
,
Scenic Oaks Latin Tutors
,
Universal City Latin Tutors
,
Schertz Latin Tutors
,
San Antonio Latin Tutors
,
New Braunfels Latin Tutors
,
Cibolo Latin Tutors
,
Lakeway Latin Tutors
,
Boerne Latin Tutors
,
Floresville Latin Tutors
,
Fair Oaks Ranch Latin Tutors
,
Bulverde Latin Tutors
Call us today to connect with a top
Latin tutor in Round Rock, TX
(512) 299-3388