We are open Saturday and Sunday!
Call Now to Set Up Tutoring:
(512) 299-3388
Private In-Home and Online Accounting Tutoring in Round Rock, TX
Receive personally tailored Accounting lessons from exceptional tutors in a one-on-one setting. We help you connect with in-home and online tutoring that offers flexible scheduling and your choice of locations.
How can Accounting tutoring help you?
Accounting is among the most diverse professions in the world. Accountants are required to keep budgets balanced, make sure the appropriate taxes get paid, and make sure everything runs smoothly financially. They work in every single industry, from the smallest of grocers to the largest government agencies and everything in between. With so much diversity in their job field, it is important for them to have a broad knowledge base. Luckily, Varsity Tutors is can help you pursue your dream of becoming an accountant by finding you one of the best tutors in the Round Rock, TX, area.
Any of the independent accounting tutors that Varsity Tutors can connect you with in Round Rock are experienced professionals. They are experts in the field and have the real-world experience necessary to teach you from their own trial and error. They will be able to explain the concepts with that background, giving you realistic problems and situations that could actually show up in your career. Tutors are also incredibly talented at teaching to your needs. They can accommodate any learning style. Can you only learn visually? A tutor will create visual aids to try to help you understand the concept of liabilities. Do tactile methods work best? You can learn about neutrality through a game or tactile experience. A tutor could teach you the way you need information explained.
An accounting tutor from Round Rock is also able to teach to your interests, which will make sessions engaging and focused. If you are a tennis lover, for example, a tutor could teach you the accounting that allows tennis championships to function. Do you have a strong interest in governments and how they function? You can learn about the accounting necessary for each area of government.
A tutor can meet you when and where you prefer to study. Do you like to work in the silence of the library? A tutor can meet you in the distraction-free environment you enjoy so much. Do you need the hustle and bustle of a lively environment to get the necessary motivation to study? A tutor could take you to a nearby coffee shop. A tutor can also meet you in the comforting, private environment of your own home or on the Internet through Varsity Tutors' face-to-face live learning platform.
Each of the independent accounting tutors that Varsity Tutors could help you find in Round Rock, TX, is an experienced professional ready to try to help you get an A.
Recent Tutoring Session Reviews
"First, we went over the homework problems that the girls struggled with from the previous session. In particular, I emphasized when to use each of the equations for kinematics and how you approach problem solving. We then covered vectors, adding/subtracting vectors, and the difference between vectors and scalars. For each topic discussed, I first showed the girls how to work several problems then had them attempt others on their own to get some practice. Finally, a few homework problems were assigned to further help the girls master the material."
"The student and I went over her recent calculus quiz and test.  She is good at math, and she understood my explanations of what she got wrong on the quiz.  We then started on her next homework assignment where she had some difficulties setting up some rate problems.  I showed her how to analyze the question to compare two different rates, one of which is given.  We got hung up solving one problem, but she understood how to set up a problem and proceed through it.  We spent an hour and a half on calculus, and she is competent for the course."
"The student and I reviewed all the topics for her test on Friday the 11th. We mostly focused on work problems that required her to for her own proportions and develop her own functions to solve the problem."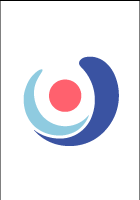 "Helped the student finish the spatial reasoning questions on her math homework, and helped her research symbols to represent Native American tribes for her Trail of Tears assignment. She completed the drawing in a lot of detail."
"We reviewed how to inquire and respond about someone's address, telephone number, and name. Then we started looking at a few alternatives to answer the question "How are you?" We made a few flashcards showing different emotions or states."
"We studied for his quiz by writing words he needed practice and using flashcards. He knows many of his vocabulary words."
"Today was my penultimate session with the student prior to his ISEE exam this coming Saturday. We went through practice sections of each topic, stopping at regular intervals to evaluate. At this point we won't be learning much new material, but rather will focus on mentally preparing him. He feels confident and did very well on our practice problems this evening."
"The student was working on a test review over Gas Laws. The first part of the review was theory. We worked through the theory part and discussed relationships between volume, temperature and pressure. She understood the theory part well."
"During our hour the student and I reviewed both her math and spelling assignments. With minimal coaching from me she was able to match numbers written in word form with the corresponding numbers written in numerical form."
"Reviewed homework with the student and identified minor mistakes he was making when doing his homework. Provided guidance in terms of practice for the rest of the week."
"The student read a passage and then answered some questions about it. She did very well because she read the questions first and than highlighted the answers. We also added new words to her word wall. She also did a book walk thought our new book and made predictions about what will happen. We also read the first chapter."
"Today we spent the majority of the time going through the 30 math problems the student did for homework. We then went through an example science passage. For homework, I gave her a science and critical reading section along with the math section of the ACT flashcards she has. She is actively engaging and focusing on the content."
Nearby Cities:
Thousand Oaks Accounting Tutoring
,
Helotes Accounting Tutoring
,
Leon Valley Accounting Tutoring
,
Converse Accounting Tutoring
,
Scenic Oaks Accounting Tutoring
,
Universal City Accounting Tutoring
,
Schertz Accounting Tutoring
,
San Antonio Accounting Tutoring
,
New Braunfels Accounting Tutoring
,
Cibolo Accounting Tutoring
,
Lakeway Accounting Tutoring
,
Boerne Accounting Tutoring
,
Floresville Accounting Tutoring
,
Fair Oaks Ranch Accounting Tutoring
,
Bulverde Accounting Tutoring
Nearby Tutors:
Thousand Oaks Accounting Tutors
,
Helotes Accounting Tutors
,
Leon Valley Accounting Tutors
,
Converse Accounting Tutors
,
Scenic Oaks Accounting Tutors
,
Universal City Accounting Tutors
,
Schertz Accounting Tutors
,
San Antonio Accounting Tutors
,
New Braunfels Accounting Tutors
,
Cibolo Accounting Tutors
,
Lakeway Accounting Tutors
,
Boerne Accounting Tutors
,
Floresville Accounting Tutors
,
Fair Oaks Ranch Accounting Tutors
,
Bulverde Accounting Tutors
Call us today to connect with a top
Accounting tutor in Round Rock, TX
(512) 299-3388