Call Now to Set Up Tutoring:
(518) 300-4098
Private In-Home and Online Calculus Tutoring in Rotterdam Junction, NY
Receive personally tailored Calculus lessons from exceptional tutors in a one-on-one setting. We help you connect with in-home and online tutoring that offers flexible scheduling and your choice of locations.
Recent Tutoring Session Reviews
"We went through the practice final exam. We practiced finding the equation of the tangent line to a function at a given point by finding the derivative and plugging in the point. We went through using the chain rule, product rule, and quotient rule for taking derivatives as well as using the formulas for polynomials, exponentials, and the natural logarithm. We also practiced finding extrema for a function by setting the derivative equal to zero and then using the second derivative test to determine what type of extreme point it is. We reviewed integrating polynomials, exponentials, and 1/x. Lastly, we went through some word problems for derivatives and integrals such as optimization and using a velocity equation to find the acceleration at a given time and the total distance traveled between two times."
"We worked on cramming for the calculus final, covering all sorts of questions in entire review packet, including a full lesson in trigonometry about the unit circle. Good session. The student should be able to walk confidently into the final tomorrow."
"We worked on definite integration again, looking at both traditional integration problems and problems asking for total area. Then, we applied integration to some word problems dealing with profit and talked about the limit of those functions. The student seemed to be grasping the definite integration and recognized when u-substitution was needed."
"We worked on graphs of functions vs. their derivatives and how to use the first and second derivatives to draw and extract information (optima, concavity) from a function."
"We worked on integration by u-substitution. We went over a few problems step by step. I showed her how I picked a u (if it wasn't already suggested) and then how to find du. Next, I discussed how we could use the multiplication of 1 to manipulate the original problem so you have the exact value of du to dx before we do the substitution. Then, I showed her that we make use of the antiderivative rules with u. Lastly, I told her to make sure to re-substitute our original x function for u.
At the end, she was following along without much of a problem. She caught on quickly and seems to really have a grasp of this concept now."
"We worked on optimization problems. Fun! The student had a bit of confusion at the beginning as to how calculus applies to optimization problems, so I gave her an example of a certain amount of fencing and needing to create the maximum fenced in areas. Some of the problems we worked were complex, but she understood them as we went through them."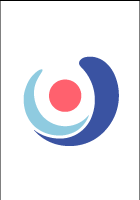 Nearby Cities:
Westminster Calculus Tutoring
,
Connecticut Calculus Tutoring
,
Portland Calculus Tutoring
,
Hartford Calculus Tutoring
,
Waterbury Calculus Tutoring
,
Albany Calculus Tutoring
,
Danbury Calculus Tutoring
,
New Britain Calculus Tutoring
,
Schenectady Calculus Tutoring
,
Bristol Calculus Tutoring
,
Meriden Calculus Tutoring
,
Middletown Calculus Tutoring
,
Troy Calculus Tutoring
,
Shelton Calculus Tutoring
,
Torrington Calculus Tutoring
Nearby Tutors:
Westminster Calculus Tutors
,
Connecticut Calculus Tutors
,
Portland Calculus Tutors
,
Hartford Calculus Tutors
,
Waterbury Calculus Tutors
,
Albany Calculus Tutors
,
Danbury Calculus Tutors
,
New Britain Calculus Tutors
,
Schenectady Calculus Tutors
,
Bristol Calculus Tutors
,
Meriden Calculus Tutors
,
Middletown Calculus Tutors
,
Troy Calculus Tutors
,
Shelton Calculus Tutors
,
Torrington Calculus Tutors
Call us today to connect with a top
Calculus tutor in Rotterdam Junction, NY
(518) 300-4098