Call Now to Set Up Tutoring:
(404) 704-6763
Private In-Home and Online SAT Tutoring in Roswell, GA
Receive personally tailored SAT lessons from exceptional tutors in a one-on-one setting. We help you connect with in-home and online tutoring that offers flexible scheduling and your choice of locations.
How can a tutor help you master the SAT?
The Scholastic Aptitude Test (SAT) assesses the language and math proficiency of a student for all colleges to see. It is one of the most notorious of senior high school exams. If you are preparing for the SAT, you already know how stressful it can be. It's not just about fine-tuning your reading or algebra skills; you must also practice with the test format, as it may be extremely tricky. Prep courses are in abundance, but they don't always cater to your needs. There is another option. Let an experienced professional tutor in Roswell, Georgia, educate you all you have to learn about the SAT. Their proven study materials and test experience could prepare you for reaching your test goals. Does the SAT appear to be an insurmountable obstacle? A professional SAT tutor in Roswell will provide you the best chance of success in your exam. They are going to find your strengths and weaknesses from the start, and target the most difficult topics in a personalized study plan. Since your tutor is skilled with taking and teaching the SAT, they will apply the right materials, tools, and teaching methods predicated on your needs and learning style. They'll also continuously track your progress, as assignments, homework, and practice tests get this process simple.

Even if analyzing the argument in a passage is challenging, your Roswell SAT tutor can provide the right style of practice and teaching strategies using a method that applies to your learning style. They'll continuously assess your progress as you move along, so the teaching methods can be adapted accordingly. You have to fill any gaps in skills but additionally build a knowledge of the test format, not to mention confidence. Working with the right tutor can be an excellent launching point for get yourself ready for the SAT and getting over your academic struggles.

No matter your stumbling blocks in SAT prep, a seasoned and skilled SAT tutor in Roswell, GA, could teach you how to best use your study time. They will also work around your busy schedule, so you don't lose out on valuable preparation. Your tutor can meet at a time and place that best suits you both, even in your house. If the evening or weekend is the only free time you have, the instructor can accommodate that, or work with you face-to-face online via a live learning platform - whatever needs doing to bring you up to speed on the SAT and maximize your likelihood of success.
Recent Tutoring Session Reviews
"I met with the students. We discussed what they felt they needed to cover again on the SAT insofar, and went over their diagnostic tests, which they had completed over the weekend. I will e-mail their mother their "homework" assignment for our next meeting - a 15 question worksheet. I'm confident that we'll be able to prepare the girls for their exams."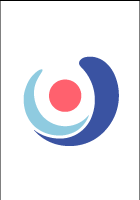 "I had previously instructed the student to complete a full exam replicating the conditions of the test as much as possible in terms of timing. I am happy to report that she got an average score of 1890 which is up from her previous estimate of 1500 from October. I was really happy to see her progress, especially with the math section. For next session, I assigned her one CR section, a Writing MC section, and a Math section with free response questions."
"First I answered the student's questions on the geometry assignment I gave him. Then we discussed algebra and functions, during which I explained several question types and discussed the best strategies for dealing with them. Then I introduced him to some strategies for tackling long reading passages. I assigned him math problems along with reading two long passages (one single, one pair)."
"The student and I reviewed every section of the test using the practice test that he did after our previous session. He has made progress in his essay work, but he still has to provide more concrete evidence for his arguments. He did well with the multiple choice writing section and fairly well with the math section. We did have room to review some of the time saving approaches and geometry skills with respect to math. He has made very good progress with the reading section. In most cases, the questions that still challenged him had to do either with contrasting paired passages on a single subject or with vocabulary in context questions. I did not leave him with any extra practice."
"I worked with the student on the remainder of practice test #3. She is showing marked improvements in her writing, reading comprehension, and math abilities. While going over test corrections, I realized that she seems to consistently miss some basic algebra steps, and helped her get past some of the word problems to master the algebra. Her reading comprehension has improved by leaps and bounds. I recommended that she continue to practice using her vocab cards. We are going to go over practice test #4 during our next session and will focus more on the writing section and the essay."
"We looked at questions that the student normally has trouble with. I emphasized ways to approach the questions differently that would make them easier to do as well as how to approach similar questions in the future."
"The student scored a 2020 on her practice test! She is so prepared for this weekend. She scored a 620 on her reading section, so she did another reading practice test and scored a 670. We're shooting for a 2100 this weekend."
"Today was my last session with the student and he will be taking the May 3rd SAT. We used today as a general review for the more common concepts (such as equations and parallelism) in each section and then spent a little time reviewing the obscure stuff that might be tested. We also spent some time going over prefixes, suffixes, and roots for vocabulary. He should have no trouble reaching his target score of a 1200 for the critical reading and math combined."
"We covered section 10 of Test 8 and section 2 of Test 9. The students reviewed each other's essays and provided suggestions for improvement. We reviewed ten new vocabulary words and discussed short-term strategies for Student 1 to prepare for her test on Saturday."
"We reviewed questions and strategies for each section of Practice test # 3 The student received a combined practice score of 2060: all of her scores are in the 680s. She is doing well in the reading section, we practiced more with the writing section. For our next session, we will focus on more math practices to raise her score for this section. She will do practice test #4 before we meet again. No concerns for this session."
"The student and I reviewed an essay that she had practiced last night. Her writing is improving, and she seems to feel more confident with the writing process that is necessary for the SAT. We also reviewed one writing section, and a math section that she had done for practice. Michelle will work on an online practice before our next meeting."
"Today was my last lesson with the student. He's all ready for his test on Saturday! We started off with some warm-up problems, and then talked about his latest essay. Then, we finished making our study flash cards and reviewed his latest practice test. His scores continue improving! We finished up by talking through what will happen on test day, and his options for taking the test a second time if he so chooses."
Nearby Cities:
Alpharetta SAT Tutoring
,
Johns Creek SAT Tutoring
,
Duluth SAT Tutoring
,
Marietta SAT Tutoring
,
Dunwoody SAT Tutoring
,
Norcross SAT Tutoring
,
Sandy Springs SAT Tutoring
,
Decatur SAT Tutoring
,
Lawrenceville SAT Tutoring
,
Athens SAT Tutoring
,
Atlanta SAT Tutoring
,
Smyrna SAT Tutoring
,
East Point SAT Tutoring
,
Gainesville SAT Tutoring
,
Peachtree City SAT Tutoring
Nearby Tutors:
Alpharetta SAT Tutors
,
Johns Creek SAT Tutors
,
Duluth SAT Tutors
,
Marietta SAT Tutors
,
Dunwoody SAT Tutors
,
Norcross SAT Tutors
,
Sandy Springs SAT Tutors
,
Decatur SAT Tutors
,
Lawrenceville SAT Tutors
,
Athens SAT Tutors
,
Atlanta SAT Tutors
,
Smyrna SAT Tutors
,
East Point SAT Tutors
,
Gainesville SAT Tutors
,
Peachtree City SAT Tutors
Call us today to connect with a top
SAT tutor in Roswell, GA
(404) 704-6763