Call Now to Set Up Tutoring:
(617) 947-9800
Private In-Home and Online Math Tutoring in Roslindale, MA
Receive personally tailored Math lessons from exceptional tutors in a one-on-one setting. We help you connect with in-home and online tutoring that offers flexible scheduling and your choice of locations.
Recent Tutoring Session Reviews
"During today's sessions, the student and I reviewed several questions in preparation for her upcoming assessment. I modeled and explained the process for solving each of the problems today. I also went over the test-taking strategy of using the multiple-choice answers to get to the correct solution. We will resume the review tomorrow."
"For this session, the student went over how to do two-step addition and subtraction problems, ending with her writing her own story and set of equations. I think we began to make real progress by the end of the lesson."
"For this session, we went through the student's final study guide and reviewed all the topics she felt unsure of. We reviewed functions, domain and range, factoring of polynomials. She understood the topics pretty well. I think that she will do well on her final."
"For warm up we did several multiplication problems using the distributive property - an easier way to solve problems with larger numbers. The student did pretty well with these. She also did some homework on money sense. We continued money problems in her workbook, and I assigned some for homework. I will bring some more money exercises to our next session for extra practice."
"General function notation with respect to both single variables x and y. Definition of arc length and finding straight line distance between two points. Using arc length in the definition of a surface integral of revolution. Some review of trigonometric substitution and partial fraction decomposition.

The student did great work today! Lots of theory was used!"
"Great attitude! The student had prepared a list of topics and questions for discussion. We worked on rules for working with negatives, including adding and multiplying. We went over common vocabulary terms for functions, including coefficients, constants, and terms. We reviewed distribution and foiling rules, I introduced some methods to work with fractions, and we reviewed algebraic balancing and solving equations. Finally, we went over order of operations. I introduced the concept of PEMDAS, and she was able to finish her current homework questions on the topic."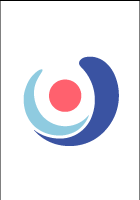 Nearby Cities:
Framingham Math Tutoring
,
Westminster Math Tutoring
,
Providence Math Tutoring
,
Worcester Math Tutoring
,
Hartford Math Tutoring
,
Nashua Math Tutoring
,
Cranston Math Tutoring
,
Woonsocket Math Tutoring
,
Leominster Math Tutoring
,
Fitchburg Math Tutoring
,
Marlborough Math Tutoring
,
Norwich Math Tutoring
,
New London Math Tutoring
,
Groton Math Tutoring
,
New Hampshire Math Tutoring
Nearby Tutors:
Framingham Math Tutors
,
Westminster Math Tutors
,
Providence Math Tutors
,
Worcester Math Tutors
,
Hartford Math Tutors
,
Nashua Math Tutors
,
Cranston Math Tutors
,
Woonsocket Math Tutors
,
Leominster Math Tutors
,
Fitchburg Math Tutors
,
Marlborough Math Tutors
,
Norwich Math Tutors
,
New London Math Tutors
,
Groton Math Tutors
,
New Hampshire Math Tutors
Call us today to connect with a top
Math tutor in Roslindale, MA
(617) 947-9800