We are open Saturday and Sunday!
Call Now to Set Up Tutoring:
(617) 947-9800
Private In-Home and Online Calculus Tutoring in Roslindale, MA
Receive personally tailored Calculus lessons from exceptional tutors in a one-on-one setting. We help you connect with in-home and online tutoring that offers flexible scheduling and your choice of locations.
Recent Tutoring Session Reviews
"This session was another review of material in preparation for the student's final, specifically chapter 17 and the idea of parameterization. At one point pretty early on, the problems had become so similar and so easy that she opted to skip ahead in search of a challenge. There was a fun circle problem where t=0 occurred at the 9 o'clock position instead of 3 o'clock, resulting in cosine being used for y and sine being used for x. The trickiest problem was probably the one she ended at, because the intersection point of the two lines ultimately occurred at different values for the parameter. I will do a better job of explaining this tomorrow when we meet for review of the next chapter."
"This was our final exam review. We covered the beginning of the class, focusing on limits, continuity, and first and second derivative contributions to the graph of the functions. The student worked on evaluating limits and determining domains. He has a big review problems list. He will continue to work on it for the remainder of the week."
"This was our first meeting. We reviewed several past tests and looked at mistakes that were made and the correct solutions. We then looked at solving trigonometric equations and emphasized the quadrant problem that occurs when taking the inverse of any trigonometric function. I reminded the student of the quadratic equation, which was not specifically covered in this course. I suggested that he start doing problems in the text that have answers in the back of the book as a good way to study and prepare for tests."
"This was the first session with the student, and we looked over derivatives and basic integrals (antiderivatives), and I talked about optimizing functions - a process used to solve optimization problems."
"This was the first session with the student. Things went very well. We worked on taking derivatives with the chain rule using logarithmic functions, etc. Also, we worked on position and velocity acceleration problems. We then worked on implicit differentiation. He has a good feel for taking the derivatives. Sometimes, he just needs to go a little slower, be a little more careful, and make sure he applies the chain rule."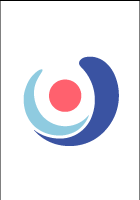 "This was the last session before finals, and the student just needed to brush up on a few trouble spots. We worked on problems on definite and indefinite integrals, with an eye towards recognizing good candidates for a u-substitution or a trig switch. Then, we worked a tricky word problem, stressing the importance of defining terms. It's been a pleasure working with the student."
Nearby Cities:
Framingham Calculus Tutoring
,
Westminster Calculus Tutoring
,
Providence Calculus Tutoring
,
Worcester Calculus Tutoring
,
Hartford Calculus Tutoring
,
Nashua Calculus Tutoring
,
Cranston Calculus Tutoring
,
Woonsocket Calculus Tutoring
,
Leominster Calculus Tutoring
,
Fitchburg Calculus Tutoring
,
Marlborough Calculus Tutoring
,
Norwich Calculus Tutoring
,
New London Calculus Tutoring
,
Groton Calculus Tutoring
,
New Hampshire Calculus Tutoring
Nearby Tutors:
Framingham Calculus Tutors
,
Westminster Calculus Tutors
,
Providence Calculus Tutors
,
Worcester Calculus Tutors
,
Hartford Calculus Tutors
,
Nashua Calculus Tutors
,
Cranston Calculus Tutors
,
Woonsocket Calculus Tutors
,
Leominster Calculus Tutors
,
Fitchburg Calculus Tutors
,
Marlborough Calculus Tutors
,
Norwich Calculus Tutors
,
New London Calculus Tutors
,
Groton Calculus Tutors
,
New Hampshire Calculus Tutors
Call us today to connect with a top
Calculus tutor in Roslindale, MA
(617) 947-9800