Call Now to Set Up Tutoring:
(202) 779-1569
Private In-Home and Online Mandarin Chinese Tutoring in Rockville, MD
Receive personally tailored Mandarin Chinese lessons from exceptional tutors in a one-on-one setting. We help you connect with in-home and online tutoring that offers flexible scheduling and your choice of locations.
Recent Tutoring Session Reviews
"Today, the student and I first worked on her math homework and then did her Saxon worksheet.  We also read a chapter in the text book. Although she still seemed hesitant about reading aloud, she definitely warmed up as she read more. The student and I reviewed his math homework, which he did well on. Although he has a bit of trouble explaining his methodology and doesn't like to show his work, he clearly understands the concepts. The big thing we did today was make a schedule for his composer project.  We listened to the piece he needs to research and then made a plan of action for the next several weeks. He will work on the computer portion of the project outside of our sessions while we research his composer/music together.  Hopefully, the schedule is realistic so he will be able to finish well in advance."
"The student and I met for the last time today and went over his chapter 5 test review. He knows the stuff well after today's session and will do great."
"The student and I picked up where we left off the day before: implicit differentiation. Just like the last session, we worked through the problems she couldn't do on her own and made a list of steps. She should be able to figure everything out from our notes, even if she forgets what we talked about. Before we moved on from any topic we touched base to make sure she was never left behind."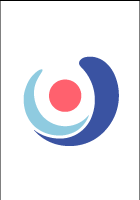 "We reviewed the student's chemistry notes. The main subjects were ionic and metallic bonds including crystal structure of ionic compounds, coordination number, lattice unit cell, and metallic properties. We reviewed the ion nomenclature table. The student completed math homework which was focused on quadratic functions."
"Today, we continued our work in reading and math. I see a vast improvement in the student's approach to answering reading comp. Furthermore, his father said his grades have improved in reading as well. Concerning math, he continues to be excellent and improve his efficiency in answering questions. Overall, he is in great shape for the test. I know he will do great at the end of the month! This was by far his best session to date."
"I just had a lesson with this student, and it was great. We talked about the Chinese homework he has the entire lesson. It was wonderful since he is able to read a lot and he has made a great progress lately. Furthermore, he did so well in his Chinese test and I am so happy about that. I am looking forward to having our next lesson."
Nearby Cities:
Alexandria Mandarin Chinese Tutoring
,
Arlington Mandarin Chinese Tutoring
,
Bethesda Mandarin Chinese Tutoring
,
College Park Mandarin Chinese Tutoring
,
Fairfax Mandarin Chinese Tutoring
,
Prince George's County Mandarin Chinese Tutoring
,
Reston Mandarin Chinese Tutoring
,
Silver Spring Mandarin Chinese Tutoring
,
Wilmington Mandarin Chinese Tutoring
,
Chester County Mandarin Chinese Tutoring
,
Maryland Mandarin Chinese Tutoring
,
Baltimore Mandarin Chinese Tutoring
,
Columbia Mandarin Chinese Tutoring
,
Towson Mandarin Chinese Tutoring
,
Ellicott City Mandarin Chinese Tutoring
Nearby Tutors:
Alexandria Mandarin Chinese Tutors
,
Arlington Mandarin Chinese Tutors
,
Bethesda Mandarin Chinese Tutors
,
College Park Mandarin Chinese Tutors
,
Fairfax Mandarin Chinese Tutors
,
Prince George's County Mandarin Chinese Tutors
,
Reston Mandarin Chinese Tutors
,
Silver Spring Mandarin Chinese Tutors
,
Wilmington Mandarin Chinese Tutors
,
Chester County Mandarin Chinese Tutors
,
Maryland Mandarin Chinese Tutors
,
Baltimore Mandarin Chinese Tutors
,
Columbia Mandarin Chinese Tutors
,
Towson Mandarin Chinese Tutors
,
Ellicott City Mandarin Chinese Tutors
Call us today to connect with a top
Mandarin Chinese tutor in Rockville, MD
(202) 779-1569