Call Now to Set Up Tutoring:
(202) 779-1569
Private In-Home and Online German Tutoring in Rockville, MD
Receive personally tailored German lessons from exceptional tutors in a one-on-one setting. We help you connect with in-home and online tutoring that offers flexible scheduling and your choice of locations.
Recent Tutoring Session Reviews
"Today we reviewed the homework that I gave her. The homework covered her reading a book I gave to her and writing her first summary about the pages I assigned her by using the comprehension outline plan. For her first summary about the book she did very well.  I pointed out what she did well and what she didn't have to put in her summary. I also had her write two questions about the book and answer them. I was very pleased because she focused her questions about the book and made a connection which she didn't do well before. Now she is grasping the idea. I also had her complete a writing prompt but she didn't want to use the outline. She wanted to try it on her own and I was pleased at what she was able to accomplish. She is continuing to make strides."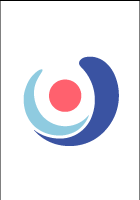 "Today the student and I focused on getting his ideas on paper when approaching essays. We also worked on passage reading and analysis."
"Review Practice Test 2, Sections 1-3  For Verbal, needs to put predictions for sentence completion.  Needs to continue vocab work.  For math, needs to show more work, use more estimation/number sense skills to eliminate answers, continue working on fractions.  For Reading Comp needs to focus on scope of passage to answer big picture questions."
"Met up again- apparently the test Saturday wasn't great, but I think that is ok. It was a good reminder that A. the test is really hard and B. you need to practice a lot. We mostly went over logic games, which were a lot better by the end of the session."
"We worked through the lead up to WWII and through the first part of the war. We just covered one rather dense chapter on Friday. We discussed the terms at the beginning of the chapter, worked our way through the chapter, and then practiced multiple choice and essay topics about the topics in that chapter."
"In this session, I made her answer questions about some difficult texts I read to her. She did the exercises very well. She really has good comprehension skills. After each text we reviewed the vocabulary of the text topic. I made her speak about what she did at school last week and I noticed that she also has good speaking skills. She showed me a test she took at school and I could tell that her weakness was grammar. So, we made a dictation exercise based on the difference between "a" as the verb to have and "?" as a preposition."
Nearby Cities:
Alexandria German Tutoring
,
Arlington German Tutoring
,
Bethesda German Tutoring
,
College Park German Tutoring
,
Fairfax German Tutoring
,
Prince George's County German Tutoring
,
Reston German Tutoring
,
Silver Spring German Tutoring
,
Wilmington German Tutoring
,
Chester County German Tutoring
,
Maryland German Tutoring
,
Baltimore German Tutoring
,
Columbia German Tutoring
,
Towson German Tutoring
,
Ellicott City German Tutoring
Nearby Tutors:
Alexandria German Tutors
,
Arlington German Tutors
,
Bethesda German Tutors
,
College Park German Tutors
,
Fairfax German Tutors
,
Prince George's County German Tutors
,
Reston German Tutors
,
Silver Spring German Tutors
,
Wilmington German Tutors
,
Chester County German Tutors
,
Maryland German Tutors
,
Baltimore German Tutors
,
Columbia German Tutors
,
Towson German Tutors
,
Ellicott City German Tutors
Call us today to connect with a top
German tutor in Rockville, MD
(202) 779-1569