Call Now to Set Up Tutoring:
(202) 779-1569
Private In-Home and Online French Tutoring in Rockville, MD
Receive personally tailored French lessons from exceptional tutors in a one-on-one setting. We help you connect with in-home and online tutoring that offers flexible scheduling and your choice of locations.
Recent Tutoring Session Reviews
"This first session was largely to read over past writings and assess the student's strengths and weaknesses.  We discussed her goals and what she wished to work on in the coming semester - mostly grammar and an upcoming research paper.  I read through one of her old papers, and we talked about what she could have done differently to make it stronger."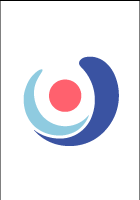 "The student had a test prep book and had worked on a little bit of it but said that he felt more comfortable with the math overall.  We looked over some of the test prep questions that I had printed out, focusing on verbal skills and reading.  For the verbal skills, he did really well.  He picked up quickly on how to analyze analogies and tried to apply what he knew about vocabulary to words he didn't know, but it seems that for the time being vocabulary is his weakest point for verbal skills.  For the reading passages we talked about how to take questions back to the passage so he doesn't read through the passage before he knows what the questions are.  He will be working on vocabulary flash cards for our next meeting."
"The student and I made a lot of progress today! We worked together on getting ready for an upcoming exam and discussed her study habits. I hope to meet again with her before the test so that we can study together and see how efficiently she can study. I do want her to understand the similarity between French and English grammar so that she has a stronger grasp how to speak/write grammatically correct."
"The student had a very productive session. We studied for his upcoming Spanish test, spending most of the time on verb conjugations and the difference between por and para. We made lists on different instances that call for subjunctive and infinitive verbs. He usually gets the conjugations correct."
"The student is approaching math problems in a more organized, methodical manner resulting in significantly fewer simple errors."
"We reviewed together the last two conversation skills we had worked on; "presentation" and "ordering in a restaurant". We established the list of words for her vocabulary box. I explained to her how the different French accents worked and the difference between American and French use of calendar and time. I listed her the days of the week and asked her to learn them for next time. Finally, we worked on describing a typical week and more personal presentation conversation."
Nearby Cities:
Alexandria French Tutoring
,
Arlington French Tutoring
,
Bethesda French Tutoring
,
College Park French Tutoring
,
Fairfax French Tutoring
,
Prince George's County French Tutoring
,
Reston French Tutoring
,
Silver Spring French Tutoring
,
Wilmington French Tutoring
,
Chester County French Tutoring
,
Maryland French Tutoring
,
Baltimore French Tutoring
,
Columbia French Tutoring
,
Towson French Tutoring
,
Ellicott City French Tutoring
Nearby Tutors:
Alexandria French Tutors
,
Arlington French Tutors
,
Bethesda French Tutors
,
College Park French Tutors
,
Fairfax French Tutors
,
Prince George's County French Tutors
,
Reston French Tutors
,
Silver Spring French Tutors
,
Wilmington French Tutors
,
Chester County French Tutors
,
Maryland French Tutors
,
Baltimore French Tutors
,
Columbia French Tutors
,
Towson French Tutors
,
Ellicott City French Tutors
Call us today to connect with a top
French tutor in Rockville, MD
(202) 779-1569