Call Now to Set Up Tutoring:
(904) 330-1611
Private In-Home and Online Math Tutoring in Riverside, FL
Receive personally tailored Math lessons from exceptional tutors in a one-on-one setting. We help you connect with in-home and online tutoring that offers flexible scheduling and your choice of locations.
Recent Tutoring Session Reviews
"During our session today, the student and I practiced working with logarithms. We used the properties of logarithms to simplify logarithmic expressions and also analyzed the graphs of some logarithmic and exponential functions."
"During this initial session, we covered subtraction (borrowing) and multiplication facts of five, one, and zero. The student initially was shy; however, she began to become more engaged as the session continued. We discussed strategies that she could use to assist with multiplication (saying the facts with music and isolating the numbers during subtraction).
I reviewed her work and recorded notes. I left an individual whiteboard and a set of flashcards for her to practice. I spoke with her parents and encouraged them to work with her daily for 10 minutes on her facts. I am optimistic about her progress."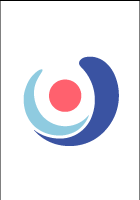 "During this lesson with the student, we went over the material that she missed while she was out and the homework she had this weekend. She missed adding and subtracting equations. We went over an example problem together, and then she worked on the problems as I checked them over. In general, she did very well with this worksheet. We continued on to Solving 2-step algebra problems. At first, she didn't remember how to do these problems, but she quickly improved.
I would recommend that she spend some time over the break reviewing the multiplication tables and adding and subtracting negative numbers. I can also provide worksheets for her to do."
"During this session I had the student correct some of her recent math homework, and we identified that she had some difficulty with problems that included squares and square roots. I gave her some additional practice and introduced the concept of exponents. We also spent a little time going over the combinations of angles that can be found in a triangle, and I tried to tie it in to a previous exercise we had done that involved finding the sum of the angle measurements in a triangle.

We also began a new list for test/and homework tips--specifically, that she should read all of the instructions on her assignments, as this is one reason that she loses some points."
"During this session we reviewed for the student's quarterly test. We mainly focused on inverse trig functions, L'Hopital's rule, and indefinite integrals. We also went over problems from her previous tests."
"During this session, I continued having the student work with strategies for the quantitative section, and introduced him to the content in the mathematics achievement portion of the exam. As he worked, he was able to solve most problems with minimal prompting and reminders. He flew through quantitative content, and only struggled with two of the problems within the math section. We will continue our review of math next time, and eventually transition into reading comprehension."
Nearby Cities:
Jacksonville Beach Math Tutoring
,
Atlantic Beach Math Tutoring
,
Orange City Math Tutoring
,
Orange Park Math Tutoring
,
Neptune Beach Math Tutoring
,
Duval County Math Tutoring
,
Bellair-Meadowbrook Terrace Math Tutoring
,
Brooklyn Math Tutoring
,
Palm Valley Math Tutoring
,
Fruit Cove Math Tutoring
,
Hogan's Creek Math Tutoring
,
Southbank Math Tutoring
,
Ponte Vedra Beach Math Tutoring
,
San Marco Math Tutoring
,
Lakeside Math Tutoring
Nearby Tutors:
Jacksonville Beach Math Tutors
,
Atlantic Beach Math Tutors
,
Orange City Math Tutors
,
Orange Park Math Tutors
,
Neptune Beach Math Tutors
,
Duval County Math Tutors
,
Bellair-Meadowbrook Terrace Math Tutors
,
Brooklyn Math Tutors
,
Palm Valley Math Tutors
,
Fruit Cove Math Tutors
,
Hogan's Creek Math Tutors
,
Southbank Math Tutors
,
Ponte Vedra Beach Math Tutors
,
San Marco Math Tutors
,
Lakeside Math Tutors
Call us today to connect with a top
Math tutor in Riverside, FL
(904) 330-1611