We are open Saturday and Sunday!
Call Now to Set Up Tutoring:
(951) 228-5099
Private In-Home and Online Computer Science Tutoring in Riverside, CA
Receive personally tailored Computer Science lessons from exceptional tutors in a one-on-one setting. We help you connect with in-home and online tutoring that offers flexible scheduling and your choice of locations.
Recent Tutoring Session Reviews
"The student and I covered Dante's Inferno and worked on a pneumonic device for memorizing the circles of hell, the monsters, the punishments, and prominent characters.  We also worked through some practice grammar tests."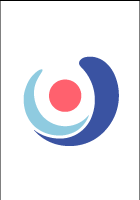 "During the session today, we covered the Doppler effect, CO2 and pH of blood, circuits, vapor pressure, and organic chemistry. Specifically, we covered aldehydes, ketones, and carbohydrates. For the first half of the session, the focus was on aldehydes and ketones. We talked about their physical properties, trends, sources of aldehydes and ketones, and reactions with them. For the second half of the session, we focused on carbohydrates. We worked a lot on drawing carbohydrates in the Fischer projection, Halworth projection, and chair conformation. We talked about anomers, mutarotation, and ring formation. We covered a lot in this session, and we made significant progress addressing a couple of topics that we needed to review."
"The student and I got started right away with his first assignments over data categorization, pie charts, bar graphs, and two-variable tables. These introductory concepts were very simple, and the student had no trouble with them; we finished the first assignment and the relevant first half of the second assignment with ease."
"The student and I reviewed all activities completed over the weekend. Talked about the use of accent marks, Ir, Ir + "a" + infinitive. Reviewed question words, the use of  "a" and "de", more ser and estar, as well as pronouns. He will be reviewing chapters 1 and 2 and working on pronouns for Thursday."
"Met up with the student today and we reviewed some of last-weeks' lessons and he pretty-much recalled the structures of "is going to _____" but kept putting an extra "es" into the sentences, so we worked on that.  Also, we spent some time on a new item, for which he is going to have a test this coming Tuesday, on the Who/What/Why/How/Which/How Much/What time, etc. words.  We came up with flashcards during the lesson and then wrote some example sentences.  Overall, it went very well and the student's getting more comfortable with writing and speaking in Spanish, so I think his confidence level is helping out a lot, too."
"The student continued working on his SQL assignment. He needs to load SQL on his computer to finish the assignment and is having trouble. He planned to go the university help desk and have them load it. He is still having trouble with relationship and normalization. We finished the ERD, Data Dictionary and sample data."
Nearby Cities:
Malibu Computer Science Tutoring
,
Pacific Palisades Computer Science Tutoring
,
Santa Monica Computer Science Tutoring
,
Brentwood Computer Science Tutoring
,
Sherman Oaks Computer Science Tutoring
,
Woodland Hills Computer Science Tutoring
,
Santa Clarita Computer Science Tutoring
,
Thousand Oaks Computer Science Tutoring
,
Simi Valley Computer Science Tutoring
,
Camarillo Computer Science Tutoring
,
Moorpark Computer Science Tutoring
,
Santa Paula Computer Science Tutoring
,
Agoura Hills Computer Science Tutoring
,
Calabasas Computer Science Tutoring
,
Fillmore Computer Science Tutoring
Nearby Tutors:
Malibu Computer Science Tutors
,
Pacific Palisades Computer Science Tutors
,
Santa Monica Computer Science Tutors
,
Brentwood Computer Science Tutors
,
Sherman Oaks Computer Science Tutors
,
Woodland Hills Computer Science Tutors
,
Santa Clarita Computer Science Tutors
,
Thousand Oaks Computer Science Tutors
,
Simi Valley Computer Science Tutors
,
Camarillo Computer Science Tutors
,
Moorpark Computer Science Tutors
,
Santa Paula Computer Science Tutors
,
Agoura Hills Computer Science Tutors
,
Calabasas Computer Science Tutors
,
Fillmore Computer Science Tutors
Call us today to connect with a top
Computer Science tutor in Riverside, CA
(951) 228-5099