We are open Saturday and Sunday!
Call Now to Set Up Tutoring:
(951) 228-5099
Private In-Home and Online ACT Tutoring in Riverside, CA
Receive personally tailored ACT lessons from exceptional tutors in a one-on-one setting. We help you connect with in-home and online tutoring that offers flexible scheduling and your choice of locations.
How can a tutor help you master the ACT?
College entrance exams are nothing to take lightly. They are made to challenge students so post-secondary academic institutions can identify the best of the best. To ace the American College Testing (ACT) exam, you're going to have to not only understand English, math, reading, science, and an optional writing section; but also the test format and style. There might be subject knowledge and skills that you have forgotten. Occasionally you might run into a topic that wasn't as fully as it should have been by your school. You don't want to leave any vulnerabilities open that could impact your score. An exclusive tutor can assess your abilities and concentrate on any weak areas, targeting their lessons accordingly. Varsity Tutors' educational directors are happy to try to help you locate a private ACT tutor in Riverside, CA.
Your tutor can evaluate whether or not your understanding of topics on the ACT is on par. If reading comprehension, geometry, or trig give you problems, it's likely that these areas could be shored up before the exam. For assistance in connecting with an experienced ACT tutor in Riverside, contact one of our educational directors. They're able to identify an independent tutor centered on your specific needs, goals, and personality. A tutor who focuses primarily on a specific teaching style can pursue out on your own level to try to make sure you have everything solid ahead of the exam.
Additionally, your Riverside ACT tutor is flexible. They will meet you whenever and wherever you prefer. They can even meet you online for face-to-face tutoring sessions through the magic of the live learning platform, striving to strive to ensure you can get your session in from anywhere with an Internet connection.
The 3.5 hour ACT can challenge your knowledge and stamina. You're aiming for the highest score of 36, and a tutor could definitely help prepare you to score as well as possible. Personal instruction could help you better understand the test instructions, and apply test-taking strategies such as eliminating the least likely answers and making use of your test booklet as scratch paper. As your tutor has taken the test before successfully, they can explain how taking advantage of a few handy tips and tricks might make a difference in your eventual score. There are many smart strategies in terms of the ACT. Private ACT tutoring in Riverside, CA, TN, will encourage you to work smarter and achieve your goals in a shorter amount of time.
Recent Tutoring Session Reviews
"Today the student and I completed half a section of ACT mathematics review and a full section of ACT science. We went through each question and checked are answers and talked strategy for how the student could best answer each question."
"We're taking a baseline of the ACT and SAT before we begin prep in earnest. Before each section, I lay out strategies and tips. Then the student takes a test and I alert him of the time at intervals. We started with English."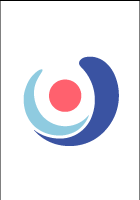 "We began by reviewing and practicing the English section. The student's performance on this section has been consistent, with few repeating errors. Then we reviewed the math homework. Her performance on this was significantly better than the practice work we did our first day. Finally, we began tackling the reading section. She practiced reading out loud and using the questions to guide her focus. For homework, she will continue practicing out loud and engaged reading and do some more math practice."
"The student and I met for another session of tutoring. Her performance has greatly improved over these past months. She was able to score high on all four sections of a practice test, scoring a 2 overall. Her timing has also gotten much better, as she often finishes with time to spare. I think at this rate she will do very well on her third attempt on the test, which occurs in a few weeks."
"We began by covering essays which she had written prior to the meeting. We first talked about general issues across all of them, then moved into essay-specific problems, then finally created a multi-part counterargument for one of the essays. We then went into the science section where we covered a couple sections and talked about strategies for approaching the questions. We went through a couple math problems and talked about how to divide up the problems to best make use of time. Finally we spoke about speed reading for the reading comprehension section to help speed up her reading (this is something that comes largely from practice - which I mentioned to her)."
"The student and I covered the Science section in this session. I timed her as she completed a science section. She struggled with timing a bit more, but this may be due to the increased difficulty of preparation books such as the text we are using. I sent her several official practice tests that she can use to test herself. We reviewed the science problems that she completed, and she seems to be more comfortable with it. We ended the session by discussing college essays."
Nearby Cities:
Malibu ACT Tutoring
,
Pacific Palisades ACT Tutoring
,
Santa Monica ACT Tutoring
,
Brentwood ACT Tutoring
,
Sherman Oaks ACT Tutoring
,
Woodland Hills ACT Tutoring
,
Santa Clarita ACT Tutoring
,
Thousand Oaks ACT Tutoring
,
Simi Valley ACT Tutoring
,
Camarillo ACT Tutoring
,
Moorpark ACT Tutoring
,
Santa Paula ACT Tutoring
,
Agoura Hills ACT Tutoring
,
Calabasas ACT Tutoring
,
Fillmore ACT Tutoring
Nearby Tutors:
Malibu ACT Tutors
,
Pacific Palisades ACT Tutors
,
Santa Monica ACT Tutors
,
Brentwood ACT Tutors
,
Sherman Oaks ACT Tutors
,
Woodland Hills ACT Tutors
,
Santa Clarita ACT Tutors
,
Thousand Oaks ACT Tutors
,
Simi Valley ACT Tutors
,
Camarillo ACT Tutors
,
Moorpark ACT Tutors
,
Santa Paula ACT Tutors
,
Agoura Hills ACT Tutors
,
Calabasas ACT Tutors
,
Fillmore ACT Tutors
Call us today to connect with a top
ACT tutor in Riverside, CA
(951) 228-5099