Call Now to Set Up Tutoring:
(847) 840-2442
Private In-Home and Online Mandarin Chinese Tutoring in Riverdale, IL
Receive personally tailored Mandarin Chinese lessons from exceptional tutors in a one-on-one setting. We help you connect with in-home and online tutoring that offers flexible scheduling and your choice of locations.
Recent Tutoring Session Reviews
"Today the student and I worked on the math section.  We did 60 problems together.  The student got most of them correct.  Now we are going to start working on timing.  Next section I am going to give her 20 problems to do and we will estimate the time she's using and her score based on those results."
"The student and I worked through the test in the back of the chapter which covered carbonyls, carboxylic acid derivatives and amines. We worked through a problem that involved a Friedel-Crafts acylation, a ketone/aldehyde passage and the third passage with dealt with oxidation and reduction and it's application to cellular respiration."
"The student and I covered Valence Bond Theory and Molecular Orbital Theory in one hour. He did great with it. I spent exactly an hour before the session making review sheets for him to have that summarize the chapter with drawings, explanations, rules, and advantages and disadvantages of the models."
"Today, we went over new reading comprehension strategy, which required a lot of thinking, answering questions, and creating questions about the book we went over. Overall the session went well;  we reviewed social studies vocabulary and concepts to prepare for the 5th grade social studies exam when he starts school in August."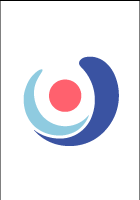 "Went over his homework and made sure he understood the concepts behind each question. Went over types of bonds and interactions."
"Worked on practice problems in verbal, quantitative, and math sections. Talked about how to sketch out logic questions and focus on what IS said and also what ISN'T said. Finished up the session with a spelling worksheet of commonly misspelled words."
"The student has her cumulative geometry final tomorrow.  We did a general review of the six chapters her class has gone over so far.  She had a pretty good grasp of the material so we spent the majority of the time reviewing some questions she struggled with and practicing a wide variety of questions to ensure her readiness.  "
"We reviewed science homework.  The student is moving on to the subject of rock formation.  The study skills we worked on were to read actively.  Active reading includes "reading aloud" to an imagined audience and asking questions along the way to check for understanding.  We discussed test study skills and will keep visiting the issue of taking time to focus on school work."
"-Worked outside enjoying the nice weather on the student's math homework. She is learning how to analyze graphs of lines and the formula y = mx + b. Given two points, she had to calculate the slope, then computer b, and then write out the equation for th"
"Student 1: went through the homework on applications of logarithms and natural logarithms (calculating interest in various ways and solving half-life equations). Student 2: reviewed for exam on coordinate geometry (graphing various quadrilaterals and triangles then using those graphs in proofs)."
"We went through the rest of matrices and we covered determinant and matrix inverse. Then we worked on chemistry on half lives and decays and she solved her homeworks for that. She is doing great and understands what she is doing. She is doing math like it's a piece of cake. When I explain the subject for her once she is good to go. She is smart."
"The student and I had a great first session together. She is a determined and diligent student. We worked on pronunciation and conversation skills, mostly. I assigned her some good verbs to know for the next session, when she will have a test on them."
Nearby Cities:
Evanston Mandarin Chinese Tutoring
,
Skokie Mandarin Chinese Tutoring
,
Oak Park Mandarin Chinese Tutoring
,
Downers Grove Mandarin Chinese Tutoring
,
Highland Park Mandarin Chinese Tutoring
,
Des Plaines Mandarin Chinese Tutoring
,
Glencoe Mandarin Chinese Tutoring
,
Naperville Mandarin Chinese Tutoring
,
Oak Lawn Mandarin Chinese Tutoring
,
Elmhurst Mandarin Chinese Tutoring
,
Lombard Mandarin Chinese Tutoring
,
Schaumburg Mandarin Chinese Tutoring
,
Lake Forest Mandarin Chinese Tutoring
,
Buffalo Grove Mandarin Chinese Tutoring
,
Wheaton Mandarin Chinese Tutoring
Nearby Tutors:
Evanston Mandarin Chinese Tutors
,
Skokie Mandarin Chinese Tutors
,
Oak Park Mandarin Chinese Tutors
,
Downers Grove Mandarin Chinese Tutors
,
Highland Park Mandarin Chinese Tutors
,
Des Plaines Mandarin Chinese Tutors
,
Glencoe Mandarin Chinese Tutors
,
Naperville Mandarin Chinese Tutors
,
Oak Lawn Mandarin Chinese Tutors
,
Elmhurst Mandarin Chinese Tutors
,
Lombard Mandarin Chinese Tutors
,
Schaumburg Mandarin Chinese Tutors
,
Lake Forest Mandarin Chinese Tutors
,
Buffalo Grove Mandarin Chinese Tutors
,
Wheaton Mandarin Chinese Tutors
Call us today to connect with a top
Mandarin Chinese tutor in Riverdale, IL
(847) 840-2442