Call Now to Set Up Tutoring:
(847) 840-2442
Private In-Home and Online German Tutoring in Riverdale, IL
Receive personally tailored German lessons from exceptional tutors in a one-on-one setting. We help you connect with in-home and online tutoring that offers flexible scheduling and your choice of locations.
Recent Tutoring Session Reviews
"The student and I corrected a French paragraph on how she spent her summer vacation.  We also went over some geometry definitions (ray, opposite ray, line, plane, coplanar, colinear, etc.) for her upcoming Geometry test and reviewed Chemistry terms for her upcoming Chemistry test.  We also reviewed for an upcoming map quiz on Asian countries."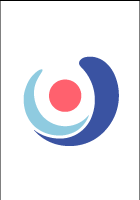 "The student  and I went over the first  nine questions on exam 1.  We will need to go over the exam again on Thursday to look at some of the other items.  In general  the student  has a good understanding of the topics; now  I want to  work with him on  being  more methodical when he works out problems and calculations.  For example, writing out the units to prevent conversion problems; memorizing formulas to  aid in calculations and knowing what each symbol means.    I recommended he  make flash cards with the entire formula written in words on one side and the formula in symbols on the other.    He is doing a fabulous job.  We will go over citric acid cycle, the pentose shunt and chemiosmosis on Thursday as well as some of exam 1."
"The student continued her work on an expository essay about the Bubonic Plague. We spent a lot of time talking about preview sentences and topic/thesis sentences. She wrote another paragraph and is going to finish the other body paragraph for next week. We also did a verb exercise."
"We went over the last practice test.  There was one writing section in which The student made many errors, but upon closer examination, she was able to get the right answer.  We worked through some improvements she can make to her essay strategy.  For next time, she will prepare 5 essay outlines."
"I checked the student's homework and went over the writing corrections. He completed the mathematical achievement section of the trial test. He wrote the definitions and sentences for the following vocabulary words: synchronize, apathy, sympathy, parity, disperse, chronicle, apartheid, and empathy. He also completed several drilling task with synonyms and definitions."
"Today, the student and I focused on algebra review, including systems of equations, functions, lines and parabolas. He is doing well with the material and especially does well with hints and tricks to improve his SAT score."
"The student and I went over another poem written by him, and we discussed the semantics of the Becquer poem some more. We also talked about his interest in mathematics, and about some of the schools of psychoanalysis that he has studied."
"We discussed how to properly calculate normality from the residuals of an ANOVA. We checked normality on her original data and using  log, square root, and z transforms. In all cases we rejected normality and the data seemed very skewed. We decided to stick with the original data as the transforms didn't help and suggested we continue with the ANOVA despite the assumption violation as ANOVA is very robust and will still give reliable estimates."
"Today the student and I worked on some practice prompts for the writing section of the ACT. We didn't complete any finished essays, but worked on approaches to planning. I left him with a prompt in order to complete an essay for our session next week. During the session we also decided to go through each English section question one at a time to better understand his approach to problem solving. He is getting much better at recognizing the patterns common in this section of the test. Towards the end of the session he completed a timed portion in the math section and we went over any incorrect answers."
"The student needed help with the religion assignment we had worked on about The Good Shepard parable. First we went back over the parable and I explained some more of the background and confusing concepts. I then had him start writing his summary and I checked what he wrote for grammatical mistakes."
"Good session with the student today. We learned how to calculate probability and apply it to test questions. Since he is also a big baseball fan, I taught him how to calculate his own batting average and on base percentage, then use those numbers to calculate the probability of him getting a certain number of hits per game. I think the link from math to baseball really helped him to get more into it."
"This was my first session with the student. We spent half the time on math and half on reading comprehension. We went over the fundamentals of decimals and did several word problems with money. We then went over comparisons and contrasts using a book she had read. She made a Venn diagram for two of the characters in the book, then wrote sentences about how the characters were similar and different. I assigned her two chapters to read in her "pleasure reading" book so we can discuss them during our next session."
Nearby Cities:
Evanston German Tutoring
,
Skokie German Tutoring
,
Oak Park German Tutoring
,
Downers Grove German Tutoring
,
Highland Park German Tutoring
,
Des Plaines German Tutoring
,
Glencoe German Tutoring
,
Naperville German Tutoring
,
Oak Lawn German Tutoring
,
Elmhurst German Tutoring
,
Lombard German Tutoring
,
Schaumburg German Tutoring
,
Lake Forest German Tutoring
,
Buffalo Grove German Tutoring
,
Wheaton German Tutoring
Nearby Tutors:
Evanston German Tutors
,
Skokie German Tutors
,
Oak Park German Tutors
,
Downers Grove German Tutors
,
Highland Park German Tutors
,
Des Plaines German Tutors
,
Glencoe German Tutors
,
Naperville German Tutors
,
Oak Lawn German Tutors
,
Elmhurst German Tutors
,
Lombard German Tutors
,
Schaumburg German Tutors
,
Lake Forest German Tutors
,
Buffalo Grove German Tutors
,
Wheaton German Tutors
Call us today to connect with a top
German tutor in Riverdale, IL
(847) 840-2442