We are open Saturday and Sunday!
Call Now to Set Up Tutoring:
(847) 840-2442
Private In-Home and Online French Tutoring in Riverdale, IL
Receive personally tailored French lessons from exceptional tutors in a one-on-one setting. We help you connect with in-home and online tutoring that offers flexible scheduling and your choice of locations.
Recent Tutoring Session Reviews
"The student and I went over a review sheet/homework assignment that dealt with the same subject matter as last week - identifying and balancing chemical equations. Thedid very well, and through further practice appeared to be getting a better understanding of the problems."
"The student is struggling in geometry, especially with proofs and theorems. We went through his old exams to figure out why he is struggling and created a game plan for getting help from his teacher throughout the week."
"Reviewed lesson 3 & 4. Focused session on pinyin and the 4 tones. Practiced pinyin, pronunciation and mark tones with each word. Reviewed past pinyin tests. Reading and comprehension of lesson 3 & 4. Practice making sentences with key words. Interpreted sentences into Mandarin/English. Taught student how to tell time and numbers quickly. Practice telling time, birthdays, making appointments."
"Practice, practice, practice! The assessment tests are next week, so the student and I did a lot of practice test questions. I gave him an assessment as well, and he did well on it. I think he will do just fine on the test."
"Today was my first time meeting with the student, so we did some of the basic introductory stuff.  Then I started with the differences between the ACT and the SAT and what the general structure of the ACT is like. Today we worked on the reading and science sections. We started with reading. I gave an overview of the basic structure and strategies for approaching this section of the test and then we worked through one passage in-depth. Next we talked about the science section. Again I discussed basic structure and strategies. Then we jumped around this section of the test, working through a question or two in each passage."
"The student  and I discussed a ranged of topics in preparation for her second chemistry quiz, covering parts of chapters 2 and 3 in her textbook.  The material included scientific notation, significant figures, definitions (theory vs. law, scientific process, etc.), atomic orbital structure, and specific heat.  We also discussed the specifics of working through algebraic manipulations of equations, and using units to check answers."
"Worked with the student on math today. We focused on the subject areas that she was having the some problems with (geometric formulas and triangles/trigonometry).  After doing a few of the worksheets, she began to improve."
"The student and I talked about how to structure the analysis of an issue and analysis of an argument essays. We went over examples of high and low scoring essays for both the analysis of an issue and the analysis of an argument. We also talked about how to study vocabulary and went through several verbal practice exercises. From the practice exercises, it looks like vocabulary and reading comprehension are areas for improvement."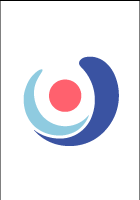 "We prepared for the Redox Titration lab that the student will be doing in class on Monday.  We went through 10 practice problems on balancing Redox equations in neutral, basic, and acidic solutions.  The student definitely became more efficient as we went through the problems, and she seemed to do well with the methodical, organized approach I suggested.  By the end, she was certainly more confident in her understanding of oxidation and reduction half-reactions.  Then we worked through her pre-lab, and I explained how to use stoichiometric coefficients to convert from moles of one compound to moles of another compound within a given reaction.  I urged her to continue practicing with this concept to become more comfortable with it.  Finally, we took a look at her post-lab, and she will reevaluate her answers to those questions after performing the lab on Monday."
"Reviewed analogies & synonyms, as well as strategies for working through these problems. Reviewed geometry formulas, and went over practice problems. Essay overview & tips. Assigned full timed SSAT practice test. Also gave vocabulary list."
"Today the student and I went over the homework that I gave him at the last session. We focused mainly on the details and thoroughness involved when writing geometric proofs as well as shorthand used to reduce the amount of writing involved."
"The student and I worked on a variety of subjects today. We started by going over her math work on functions, then made flashcards for vocab, and finally spent a little bit of time on her vocab sheet for World History."
Nearby Cities:
Evanston French Tutoring
,
Skokie French Tutoring
,
Oak Park French Tutoring
,
Downers Grove French Tutoring
,
Highland Park French Tutoring
,
Des Plaines French Tutoring
,
Glencoe French Tutoring
,
Naperville French Tutoring
,
Oak Lawn French Tutoring
,
Elmhurst French Tutoring
,
Lombard French Tutoring
,
Schaumburg French Tutoring
,
Lake Forest French Tutoring
,
Buffalo Grove French Tutoring
,
Wheaton French Tutoring
Nearby Tutors:
Evanston French Tutors
,
Skokie French Tutors
,
Oak Park French Tutors
,
Downers Grove French Tutors
,
Highland Park French Tutors
,
Des Plaines French Tutors
,
Glencoe French Tutors
,
Naperville French Tutors
,
Oak Lawn French Tutors
,
Elmhurst French Tutors
,
Lombard French Tutors
,
Schaumburg French Tutors
,
Lake Forest French Tutors
,
Buffalo Grove French Tutors
,
Wheaton French Tutors
Call us today to connect with a top
French tutor in Riverdale, IL
(847) 840-2442