Call Now to Set Up Tutoring:
(847) 840-2442
Private In-Home and Online Economics Tutoring in Riverdale, IL
Receive personally tailored Economics lessons from exceptional tutors in a one-on-one setting. We help you connect with in-home and online tutoring that offers flexible scheduling and your choice of locations.
Recent Tutoring Session Reviews
"The student and I corrected most of the math from Practice test 2 (all except the grid-in questions) from the PSAT prep book, and went through some vocabulary from a prep book's high-frequency word list."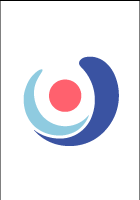 "We went over chapter 12 again and reviewed factors and the FOIL method. We went over specifically subtraction/factorials and started again on the AC method. She has a test May 1st on Chapters 13 and 14. We also went over prior notes and fraction review."
"The student and I started studying the first chapter of the E&M book, involving Electrostatics - Coulomb's law, superposition, Electric flux, and Gauss's law.  I emailed him some practice questions on Gauss's law for him to study this topic."
"We went over the vocabulary in Chinese lesson three. The new lesson introduces students to how to talk about food, different cuisines, tastes, and going to a restaurant. I helped her to speak those new words in conversation."
"The student and I reviewed his tests from the past 4 chapters in preparation for an upcoming exam.  We reviewed derivatives (chain, product, and division rules), matrices, and parametric operations.  We also briefly looked at integrals, but mostly focused on the previously mentioned topics.  I also gave him some advice on test taking strategies and ways to help himself catch mistakes in his work."
"We went through the assigned practice exam together, and I explained the questions he didn't understand. We then worked through the free-response questions from a practice exam, because he seemed concerned about that in particular. I'm a little worried about his reluctance to be decisively wrong, but I think as he gets more comfortable with me, it'll get better."
"The student and I went through and reworked the problems from our last session. I made him work them out on his own and only offered assistance when needed."
"Today we covered step regression and analyzed the strengths and risks of this process compared with multiple regression. The student had the most difficulty putting his thoughts into words for a discussion post. I helped to get the wording right so that it expressed his understanding of the topic."
"Reviewed English Chapter Questions for King Arthur's History of Balyn and Balan, reviewed Math homework on percentages (create ratios, cross multiply), helped client create 10 Spanish sentences using airport vocabulary."
"Today the student and I had our first session. We split the time between physics and chemistry. He had expressed concern about physics problems regarding energy, therefore potential energy, kinetic energy, and work were our main focus. We reviewed a take-home test to practice solving problems and I went over equations and definitions with him and then we worked through several problems together. Next, I asked him to describe to be how to solve a problem involving energy and work. When we switched over to chemistry, our main focus was atomic structure. We worked on solving problems involving Planck's Constant and reviewed theorems and principles that apply to this topic."
"Today we continued with essential words and phrases and worked on pronunciation. We did some translation exercises and practiced dialogues. We began working from a new book with plenty of excellent resources."
"The student and I met for the second time to go over some more general chemistry. Today we went over molecular geometries, orbitals, intermolecular forces, stoichiometry, empirical formulas, molecular formulas, and percent composition."
Nearby Cities:
Evanston Economics Tutoring
,
Skokie Economics Tutoring
,
Oak Park Economics Tutoring
,
Downers Grove Economics Tutoring
,
Highland Park Economics Tutoring
,
Des Plaines Economics Tutoring
,
Glencoe Economics Tutoring
,
Naperville Economics Tutoring
,
Oak Lawn Economics Tutoring
,
Elmhurst Economics Tutoring
,
Lombard Economics Tutoring
,
Schaumburg Economics Tutoring
,
Lake Forest Economics Tutoring
,
Buffalo Grove Economics Tutoring
,
Wheaton Economics Tutoring
Nearby Tutors:
Evanston Economics Tutors
,
Skokie Economics Tutors
,
Oak Park Economics Tutors
,
Downers Grove Economics Tutors
,
Highland Park Economics Tutors
,
Des Plaines Economics Tutors
,
Glencoe Economics Tutors
,
Naperville Economics Tutors
,
Oak Lawn Economics Tutors
,
Elmhurst Economics Tutors
,
Lombard Economics Tutors
,
Schaumburg Economics Tutors
,
Lake Forest Economics Tutors
,
Buffalo Grove Economics Tutors
,
Wheaton Economics Tutors
Call us today to connect with a top
Economics tutor in Riverdale, IL
(847) 840-2442