Call Now to Set Up Tutoring:
(847) 840-2442
Private In-Home and Online Calculus Tutoring in Riverdale, IL
Receive personally tailored Calculus lessons from exceptional tutors in a one-on-one setting. We help you connect with in-home and online tutoring that offers flexible scheduling and your choice of locations.
Recent Tutoring Session Reviews
"Today's session was over the student's past test. We realized that she made some simple mistakes. We reviewed mainly over exponents: by multiplication, division, addition, subtraction, and simplification. She was able to correct her mistakes over positive/negative exponents and learned how to reverse the process for fraction exponents. Lastly, we worked on scientific notation and standard forms.
She does very well when I work with her. When I explain the questions step by step for her, she understands the concepts quickly."
"Met with the student for the first time in his intermediate algebra work. His class is currently working on radical expressions, which can be a difficult section to understand at first. We walked through the lessons where he had outstanding questions from his notes. For each question we broke down specific examples to really understand the different properties of radical expressions and what they represent beyond just the mathematical symbols. From there, he successfully proved his understanding of the concepts through the more advanced example questions in his textbook and began his homework for the assignments. Based on where his class is, we will continue to work with radical expressions and also introduce complex number concepts in the next session."
"Tonight we went over U substitution for integration. The student did really well with it. He struggled a little bit with the initial step, but overall did very well. I left a couple extra problems for him to practice with."
"Today the student and I met for the first time to work on algebra 2. She just completed a chapter on exponential and logarithmic functions, and at her request I briefly reviewed graphing functions of the form (y=log(x-h)+k). We then moved quickly into graphing rational functions. Her text book moves slowly through the material, and we were able to thoroughly cover 4 sections of chapter 8, as well as touching upon a fifth section. At first the material was confusing, but as we worked through examples it was clear that the student was able to handle graphing rational functions. She should have a large head start for this chapter."
"Today we went through solving growth/decay problems (differential equations) and the student is clearly good at solving them. We did about 20 practice problems in the textbook and started going through a calculus review book for the upcoming test, and I asked the student to take the diagnostic test before next week's session so that we can see where he is, and work on it."
"I went over the last topic covering volumes for the upcoming calculus 2 exam. I went over the general process and theory, and then proceeded to explain 3 different scenarios that are common among volume problems. The student did 3 examples on volumes with some of my assistance. In our last session before the exam, we will go over a bunch of examples for practice."
"During our session, the student worked through two of her post tests with my guidance. We reviewed the key concepts for each, and discussed how to identify which problems required the use of which concepts."
"Today we spent the first 45 minutes working on the student's homework assignment for the weekend on sequences and series. By the end, the student was more confident in being able to work through the problems, most of which were about applying the integral test. After that, I asked him what he wanted to work on, so we worked on a few problems from a section earlier in the chapter. He also brought up a couple topics that he was struggling with and wanted to review. He did a good job taking initiative with problems and was able to identify topics he wanted to review further."
"We prepared for the student's test this upcoming week. We reviewed completing the square, complex numbers, finding polynomials given the graph, and word problems (such as kinematics) using quadratic equations."
"Today we reviewed chapter 8 and covered confidence intervals with critical Z and T values. We did over half the assigned problems. I left him with a sheet of the formulas and conditions for using them."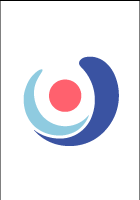 "Today, we went over the introduction into thermodynamics, but spent most of the time working on conic sections. In particular, we focused on ellipses. Before leaving, I left the student with some practice conic problems, and a short test for him to go over and finish by my next visit."
"Today, the student and I prepared for his upcoming test in the coming week. Once he understands the questions, his math and problem solving skills are excellent. I left him with a few questions to help him get a better understanding and to help him be more prepared for the test."
Nearby Cities:
Evanston Calculus Tutoring
,
Skokie Calculus Tutoring
,
Oak Park Calculus Tutoring
,
Downers Grove Calculus Tutoring
,
Highland Park Calculus Tutoring
,
Des Plaines Calculus Tutoring
,
Glencoe Calculus Tutoring
,
Naperville Calculus Tutoring
,
Oak Lawn Calculus Tutoring
,
Elmhurst Calculus Tutoring
,
Lombard Calculus Tutoring
,
Schaumburg Calculus Tutoring
,
Lake Forest Calculus Tutoring
,
Buffalo Grove Calculus Tutoring
,
Wheaton Calculus Tutoring
Nearby Tutors:
Evanston Calculus Tutors
,
Skokie Calculus Tutors
,
Oak Park Calculus Tutors
,
Downers Grove Calculus Tutors
,
Highland Park Calculus Tutors
,
Des Plaines Calculus Tutors
,
Glencoe Calculus Tutors
,
Naperville Calculus Tutors
,
Oak Lawn Calculus Tutors
,
Elmhurst Calculus Tutors
,
Lombard Calculus Tutors
,
Schaumburg Calculus Tutors
,
Lake Forest Calculus Tutors
,
Buffalo Grove Calculus Tutors
,
Wheaton Calculus Tutors
Call us today to connect with a top
Calculus tutor in Riverdale, IL
(847) 840-2442