Call Now to Set Up Tutoring:
(617) 947-9800
Private In-Home and Online Reading Tutoring in Revere, MA
Receive personally tailored Reading lessons from exceptional tutors in a one-on-one setting. We help you connect with in-home and online tutoring that offers flexible scheduling and your choice of locations.
Recent Tutoring Session Reviews
"The student worked on reading comprehension, reading chapter 5 of "Ben and Me" and answering study questions. She also reviewed pronouns for an upcoming test."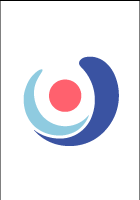 "The student and I reviewed concepts, identifying sight words, spelling high frequency words, and practicing comprehension strategies."
"We worked on his reading with a particular focus on short vowel sounds. I used flash cards to help with this."
"We worked on reading, vocabulary, comprehension, inferencing, punctuation and capitalization. The student worked well and was focused/on task."
"The student received an assignment to put in her portfolio. We read through the assignment together, and she is to choose one of three controversial Constitutional amendments, research it, and write an essay that takes a stance on whether or not the amendment should be revised. There is a chart to fill out before writing the essay, and we spent a lot of time reading through a sample of a filled out chart. I also strongly recommended that she read more books and I gave her a list of books (A Series of Unfortunate Events, Mathilda, and Among the Hidden) that I thought she might like. I asked her to check one out of the library and start reading it before our next session. We also reviewed the multiplication table and she knows it almost perfectly. I told her to perfect it for the next session. We will continue to work on the writing assignment next time."
"We did mostly writing work. I am hoping we can do more reading work next week and also work on spelling."
"The student and I continued to work on reading comprehension. We focused on the questions he needed to complete for homework. We worked again on trying to figure out the meaning of advanced vocabulary, getting the symbolic nature of details and language, as well as polishing and editing written answers to questions. He was started to get better and critiquing his own answers and making sure his responses were precise. He started showing signs of improvement in being able to identify symbolism."
"Today the student did the crossword puzzle I made to try and reinforce some of the new vocab words. She then read a skit, and we went over our play and added some modifications. Next, I had her read a few poems."
"We focused on the topic of inference and telling the difference between a fact and an inferred idea. He also used critical thinking to come up with his own inferences after reading short stories. He seems to need more focus in the area, and we will revisit at a later date to review again."
"Continued our work on reading. We worked on some (fl-, fr-, br-, bl-, dr-) - reading these in a list and then looking at sentences where they are combined. Our big focus is breaking big words into smaller pieces. We'll continue this in our next session, and I also will add more consonant blends like sh- and ch-."
"We worked on reading comprehension, focusing on choice of best answers. We also discussed the radius, diameter and circumference of circles."
"The student and I got to know each other and worked on his sounds and his letter recognition. We determined that he is ready to begin reading on a pre-A or A level."
Nearby Cities:
Framingham Reading Tutoring
,
Westminster Reading Tutoring
,
Providence Reading Tutoring
,
Worcester Reading Tutoring
,
Hartford Reading Tutoring
,
Nashua Reading Tutoring
,
Cranston Reading Tutoring
,
Woonsocket Reading Tutoring
,
Leominster Reading Tutoring
,
Fitchburg Reading Tutoring
,
Marlborough Reading Tutoring
,
Norwich Reading Tutoring
,
New London Reading Tutoring
,
Groton Reading Tutoring
,
New Hampshire Reading Tutoring
Nearby Tutors:
Framingham Reading Tutors
,
Westminster Reading Tutors
,
Providence Reading Tutors
,
Worcester Reading Tutors
,
Hartford Reading Tutors
,
Nashua Reading Tutors
,
Cranston Reading Tutors
,
Woonsocket Reading Tutors
,
Leominster Reading Tutors
,
Fitchburg Reading Tutors
,
Marlborough Reading Tutors
,
Norwich Reading Tutors
,
New London Reading Tutors
,
Groton Reading Tutors
,
New Hampshire Reading Tutors
Call us today to connect with a top
Reading tutor in Revere, MA
(617) 947-9800