Call Now to Set Up Tutoring:
(202) 779-1569
Private In-Home and Online Writing Tutoring in Reston, VA
Receive personally tailored Writing lessons from exceptional tutors in a one-on-one setting. We help you connect with in-home and online tutoring that offers flexible scheduling and your choice of locations.
How can a Writing tutor help you?
If you're searching for extra help completing your writing assignments, Varsity Tutors can find a skilled tutor in Reston, VA, who can inspire greater confidence and success in all of your writing challenges. The personal tutor we'll find for you is an expert writer with extensive experience teaching writing concepts. They'll motivate you to become a better writer by evaluating your level of proficiency and then crafting a personal study plan focused on your success.
Worried you won't have time for tutoring? We'll only connect you with writing tutors in Reston who can meet with you at the location of your choosing, and at the time your schedule allows, including evenings and weekends. For even more flexibility, you can work with your tutor online, using our face-to-face live learning platform, which is just as effective as an in-person session. Instruction from a professional writing tutor will allow you to pursue your goals much more quickly than trying to tackle your writing assignments alone, saving you valuable study time.
Your tutoring sessions can cover all four writing categories: content, organization, style, and research, and you'll never feel pressured to complete a session before you fully understand the concept you're working on. This approach allows you to continuously build on the skills you've already understood, striving to strive to ensure you have a complete understanding of all the writing styles and formats.
Instruction from a private writing tutor will inspire greater opportunities in school and beyond. Whether you need help writing complete sentences, a book report, or a college thesis, your writing tutor understands that writing is essential for everything from drafting college admission essays to holding a job! Your highly credentialed tutor will try to help you build the essential writing skills for a lifetime of success. For help trying to increase your proficiency in writing, contact Varsity Tutors.
Writing expresses who you are as a person, and perhaps increases your ability to explain complex ideas to your reading audience. Your hand-picked writing tutor from the Reston area will cover topics such as themes, sequencing, and how to write to a specific audience, which may allow you to significantly improve your grades and your test scores. Working with your private tutor could prepare you for success.
Varsity Tutors knows where to find the absolute best writing tutors in the Reston, VA, area. Let one of these expert tutors help you prepare for and understand your writing course. Call us today to get started; our educational directors are standing by!
Recent Tutoring Session Reviews
"A good portion of the session was spent both brainstorming and writing ideas for a piece of fiction the student will be required to write soon. She needed to generate a page-worth of ideas. She does have difficulty sitting for short periods of time and I need to find a more creative way to engage her to be able to sit and focus. We then worked on copying her spelling words for the week and finally reviewing her multiplication facts (with aid of a soccer ball). Thursday, I'm hoping we can start focusing on some of her reading assignments and zero-in a bit more on her specific math assignments and areas of focus."
"We discussed materials the student had provided me at our first meeting and through email, including a document being submitted for use in a House subcommittee hearing. Elements to work on are: Starting sentences with the main idea, rather than a subordinate clause; writing shorter sentences; examining paragraphs with heavy analytical components for opportunities to make the concluding sentence the topic sentence (changing the order); and adopting a more direct tone rather than using indirect and passive voice. I mentioned Toulmin's work on essay structure as a general framework for framing a particular work, and the claim-evidence-commentary method as a useful method to examine the sentence order in any particular paragraph."
"The student's art history textbook finally came, so we were able to work on the discussion question regarding an article about representations of Mary and Eve in medieval reliefs. We also continued working on the outline of the chapter regarding sleep processes and sleep disorders for her psychology class. Then we outlined one more chapter from the book she's been assigned."
"Our community-drafted email focused on writing to a manager to complain about negligent service. We talked about using formal tone and sparse details as opposed to angry or exaggerating descriptors to build authority. During grammar practice, we talked about dangling and misplaced modifiers, and rearranged sentences for clarity and coherence. We also talked about plurals and possessives, because the ladies had asked about apostrophe placement."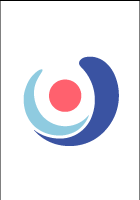 "The student and I began the session by working on developing a plot line for an English story he is working on which is supposed to be a historical fiction parable. After we completed that process, we worked on composing an analysis of the Chrysler building in New York from a geometrical standpoint, showing how the shapes are present in the various facets of the building and briefly describing the history. We also talked about the Yerkes Doddson principle and college."
"I met with the student for a short session since her paper is due Monday. She finished writing about her second chosen article, which focuses on propaganda, and began connecting more themes within Animal Farm to the articles (such as fear, bandwagon, glittering generalities, etc.). We also began discussing the "Doublespeak" article, and talked about the key themes throughout that could be tied to Animal Farm. She's already almost at 5 pages so simply has to tie in the final article/write the article. She said she is feeling more confident with how to format and develop papers, which is great."
Nearby Cities:
Alexandria Writing Tutoring
,
Arlington Writing Tutoring
,
Bethesda Writing Tutoring
,
College Park Writing Tutoring
,
Fairfax Writing Tutoring
,
Prince George's County Writing Tutoring
,
Silver Spring Writing Tutoring
,
Maryland Writing Tutoring
,
Baltimore Writing Tutoring
,
Columbia Writing Tutoring
,
Towson Writing Tutoring
,
Rockville Writing Tutoring
,
Ellicott City Writing Tutoring
,
Washington Writing Tutoring
,
Frederick Writing Tutoring
Nearby Tutors:
Alexandria Writing Tutors
,
Arlington Writing Tutors
,
Bethesda Writing Tutors
,
College Park Writing Tutors
,
Fairfax Writing Tutors
,
Prince George's County Writing Tutors
,
Silver Spring Writing Tutors
,
Maryland Writing Tutors
,
Baltimore Writing Tutors
,
Columbia Writing Tutors
,
Towson Writing Tutors
,
Rockville Writing Tutors
,
Ellicott City Writing Tutors
,
Washington Writing Tutors
,
Frederick Writing Tutors
Call us today to connect with a top
Writing tutor in Reston, VA
(202) 779-1569