Call Now to Set Up Tutoring:
(202) 779-1569
Private In-Home and Online MCAT Tutoring in Reston, VA
Receive personally tailored MCAT lessons from exceptional tutors in a one-on-one setting. We help you connect with in-home and online tutoring that offers flexible scheduling and your choice of locations.
Recent Tutoring Session Reviews
"The student and I worked on reaction rates today.  We reviewed questions she had from her class notes and worked through exercises in my chemistry book.  Some of the topics that we covered include:  expressing the relationship between products and reactants as an equation, solving for specific values in that equation given other specific values, determining the instantaneous rate of change using a graph of reactant and product concentrations over time, the technique of varying reactant concentrations and recording initial reaction rates in experiments in order to determine the rate law for a reaction.

We also reviewed oxidation and reduction reactions, which she learned about at the end of last semester.  We talked about the definition of oxidation and reduction, determining the oxidation states of atoms involved in redox reactions, and the steps for balancing redox reactions.

Our next session will be Wednesday, Jan. 26 at 6:30 pm at the library."
"The student and I had a standard 90 minute session confined to the application of Taylor's Expansion Theorem to Trigonometric, Logarithmic, and Exponential Functions. Also used it to solve  x
                                e  for x = 1  - Euler's Constant, as the infinite series of the sum of the reciprocals of N!  0 < N < Inf.  The student seems to have good comprehension of this fairly advanced part of Calculus (for high schoolers!), will continue weekly sessions."
"Reviewed assigned problems and improved the student's understanding of the application of geometrical formulas. Assigned homework involving the memorization of geometrical formulas, special triangles, and other basic math concepts in addition to more math problems."
"The students remembered quite a lot of Chinese! We reviewed our previous lessons, and I am glad that they remembered the question/answer sets.  I will be sure to bring some fun activities for next time. We will be reviewing and learning several new animals."
"We covered electric flux through different surfaces, magnitudes of electric fields, point charges, and the effect of uniform charges on objects. The student had a hard time starting problems at first, but he now has a better grasp of which equations to begin with depending on the data given in the problems."
"In the interest of not becoming imbalanced (heavy grammar focus lately), we did a refresher survey on math in this session. Guided practice throughout the math sections of the assessment, all concepts (basic algebra, sequences, basic geometry, word problem to equation translation). Student has a strong natural aptitude for math, and I was especially pleased to see how well she did with sequences, considering our first time through the section was her first real introduction to them in this form. Very happy with performance; can return focus to grammar for the next couple sessions."
"The student has been getting pretty busy lately so we hadn't met in a while. We mainly worked on the English and Reading sections today. We completed a few English sections and reviewed some of the grammar rules. I told him to try and take an entire test for the next time we meet."
"Worked on Spanish skills. Helped client use vocabulary list to find correct answers to fill-in-the-blank questions on the "Comunicando con Tecnologia" practice worksheet."
"The student and I spent most of this session going over grammar; I went over the 20 most common grammatical errors with her and explained the ones she didn't recognize. We then focused on commas and independent clauses in her school-provided grammar textbook and I walked her through about 30 sentences. As we went, she was clearly getting more confident about how to fix the sentences' problems. At the end of the session, we briefly discussed an upcoming history paper/group project, talked about how to best take notes, and strategized for outlining the paper by next week."
"We talked about what the student found challenging when she took the SAT in November. Based on this, we mainly focused on writing multiple choice and reading sections. We discussed specific grammatical principles (to be expanded on in future sessions) as well as overall test-taking strategies."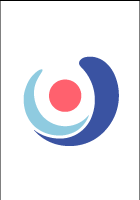 "Student 1 and I worked on a worksheet covering binomial nomenclature. When she finished, she read until the end of her time. Student 2 and I reviewed his spelling words for his test Friday. We then reviewed his science vocabulary words again before working on the beginning of his research paper."
"The student and I began the session by doing Daily Language Review. The skills focused on using proper conventions in writing that include capitalization, ending punctuation, and spelling. She was able to check her work for any errors and chart how many she missed (24/25). Next, we worked on division fluency when finding the quotient. Our main focus was dividing 3 digits by 2 digits with no remainders. Her first trial she was able to solve 38/40 in 3:08. Moving forward we are going to put a major emphasis on solving fractions at the fourth grade level while continually reviewing division and multiplication fact. The student stated that she is reading The Hunger Games this summer. I am going to bring vocabulary words and questions that coincide with each chapter that she can respond to."
Nearby Cities:
Alexandria MCAT Tutoring
,
Arlington MCAT Tutoring
,
Bethesda MCAT Tutoring
,
College Park MCAT Tutoring
,
Fairfax MCAT Tutoring
,
Prince George's County MCAT Tutoring
,
Silver Spring MCAT Tutoring
,
Maryland MCAT Tutoring
,
Baltimore MCAT Tutoring
,
Columbia MCAT Tutoring
,
Towson MCAT Tutoring
,
Rockville MCAT Tutoring
,
Ellicott City MCAT Tutoring
,
Washington MCAT Tutoring
,
Frederick MCAT Tutoring
Nearby Tutors:
Alexandria MCAT Tutors
,
Arlington MCAT Tutors
,
Bethesda MCAT Tutors
,
College Park MCAT Tutors
,
Fairfax MCAT Tutors
,
Prince George's County MCAT Tutors
,
Silver Spring MCAT Tutors
,
Maryland MCAT Tutors
,
Baltimore MCAT Tutors
,
Columbia MCAT Tutors
,
Towson MCAT Tutors
,
Rockville MCAT Tutors
,
Ellicott City MCAT Tutors
,
Washington MCAT Tutors
,
Frederick MCAT Tutors
Call us today to connect with a top
MCAT tutor in Reston, VA
(202) 779-1569