Call Now to Set Up Tutoring:
(518) 300-4098
Private In-Home and Online Statistics Tutoring in Rensselaer Polytechnic Institute, NY
Receive personally tailored Statistics lessons from exceptional tutors in a one-on-one setting. We help you connect with in-home and online tutoring that offers flexible scheduling and your choice of locations.
Recent Tutoring Session Reviews
"In this session, we reviewed a number of different concepts related to describing and summarizing data. For example, we covered various graphs, the 5-number summary, z scores, misleading graphs, empirical rule, and relative frequencies. The student will be contacting me soon to schedule another session."
"Today the student worked on her statistics homework for her class. She was instructed to make a histogram, which she did based on data on STDs. She did really well with the assignment; her histogram looked very nice."
"Today we covered mean estimation, confidence intervals, and sample size calculations for the binomial, normal, and t distributions. The student's formula memorization and calculation were outstanding; it's clear that she's been taking her practice exercises seriously. An area for focus going forward into the test on chapters 7, 8, and 9 is confident identification of the proper distribution and formulas to use for a given question. The subtle difference between the normal and t is especially important. The student has flash cards prepared, and our next session is slated to review for the test, so there should be plenty of preparation. One broader skill we discussed was the concept of numeracy and gut-checking confidence intervals for symmetry as a quick way to screen for arithmetic errors. After the session, we did a brief review of how we've used the time in previous sessions, and she decided to continue how we've been going."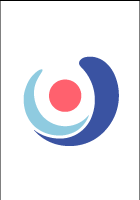 "Today we covered normal distribution, standard normal distribution, applications of normal distribution, z-scores and tables, cumulative density functions, probability mass and probability density functions, and discrete vs. continuous."
"Today we covered probabilities, she started off struggling with finding the probability of "at least one" so we discussed the complement rule, and we drew pictures of the sample space to get a visual idea of the probability of "at least one." She was really helped when we could come up with real world examples of the probability concepts. She had a good attitude and with patient practice I know she will be ready for the test. :-)"
"Today we covered some of the student's sticking points with linear regression methods, least squares, and sum of square residuals. Once the methods were made clear to her, the only difficult part was the arithmetic and repetitive plugging and chugging of numbers. This lesson went smoothly and lots of ground was covered!"
Nearby Cities:
Westminster Statistics Tutoring
,
Connecticut Statistics Tutoring
,
Portland Statistics Tutoring
,
Hartford Statistics Tutoring
,
Waterbury Statistics Tutoring
,
Albany Statistics Tutoring
,
Danbury Statistics Tutoring
,
New Britain Statistics Tutoring
,
Schenectady Statistics Tutoring
,
Bristol Statistics Tutoring
,
Meriden Statistics Tutoring
,
Middletown Statistics Tutoring
,
Troy Statistics Tutoring
,
Shelton Statistics Tutoring
,
Torrington Statistics Tutoring
Nearby Tutors:
Westminster Statistics Tutors
,
Connecticut Statistics Tutors
,
Portland Statistics Tutors
,
Hartford Statistics Tutors
,
Waterbury Statistics Tutors
,
Albany Statistics Tutors
,
Danbury Statistics Tutors
,
New Britain Statistics Tutors
,
Schenectady Statistics Tutors
,
Bristol Statistics Tutors
,
Meriden Statistics Tutors
,
Middletown Statistics Tutors
,
Troy Statistics Tutors
,
Shelton Statistics Tutors
,
Torrington Statistics Tutors
Call us today to connect with a top
Statistics tutor in Rensselaer Polytechnic Institute, NY
(518) 300-4098