Call Now to Set Up Tutoring:
(310) 617-6847
Private In-Home and Online Computer Science Tutoring in Redondo Beach, CA
Receive personally tailored Computer Science lessons from exceptional tutors in a one-on-one setting. We help you connect with in-home and online tutoring that offers flexible scheduling and your choice of locations.
Recent Tutoring Session Reviews
"Finished comparing the output for Cobol program #4A and fixed issues with the QTD and YTD report output. Did program #4B and did some looking at the output and tried to run 4CX to do the compare."
"The student and I began looking at computational thinking, and reviewing the various concepts under this subject area. We reviewed some content on the topic of logic reasoning, and how it applies to computing in general."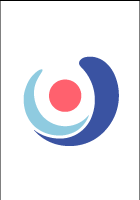 "Today the student and I looked over his final project, consisting of a simulation for a card game. We set up pseudo code for the entire project whilst fulfilling his extra credit. We reviewed how to set up the implementation to take in user names into a linked list. Next time we meet, we will work on coding the deck of cards, the game bank pot, and player iteration."
"Today we began work on programming algorithms and techniques. Specifically, we looked at an application using a "list" variable in C#, modeling using Excel, and extending the resolution of the stopwatch function in C#. Four files were sent to the student."
"We covered finalizing the objective function. The student had already gotten the constraints correct, thus this session was dedicated to reviewing the objective function. She has a great attitude and is great to work with. She now has what she needs to turn this project in, so this session was definitely a win."
"We started off working on the project, but ended up getting sidetracked (in a good way) with exploring how our modern operating systems put all of these constructs together. So we delved into the basics of how compilers work, environmental variables, how the system searches for binaries, how it searches for libraries, and static / dynamic linking. While we still need to improve on the project, I think this was very helpful for her to piece together some of the topics she missed out on from her Operating Systems class. It was fun!"
Nearby Cities:
Malibu Computer Science Tutoring
,
Oxnard Computer Science Tutoring
,
Santa Barbara Computer Science Tutoring
,
Woodland Hills Computer Science Tutoring
,
Santa Clarita Computer Science Tutoring
,
Thousand Oaks Computer Science Tutoring
,
Simi Valley Computer Science Tutoring
,
Ventura Computer Science Tutoring
,
Camarillo Computer Science Tutoring
,
Moorpark Computer Science Tutoring
,
Santa Paula Computer Science Tutoring
,
Agoura Hills Computer Science Tutoring
,
Calabasas Computer Science Tutoring
,
Port Hueneme Computer Science Tutoring
,
Fillmore Computer Science Tutoring
Nearby Tutors:
Malibu Computer Science Tutors
,
Oxnard Computer Science Tutors
,
Santa Barbara Computer Science Tutors
,
Woodland Hills Computer Science Tutors
,
Santa Clarita Computer Science Tutors
,
Thousand Oaks Computer Science Tutors
,
Simi Valley Computer Science Tutors
,
Ventura Computer Science Tutors
,
Camarillo Computer Science Tutors
,
Moorpark Computer Science Tutors
,
Santa Paula Computer Science Tutors
,
Agoura Hills Computer Science Tutors
,
Calabasas Computer Science Tutors
,
Port Hueneme Computer Science Tutors
,
Fillmore Computer Science Tutors
Call us today to connect with a top
Computer Science tutor in Redondo Beach, CA
(310) 617-6847