Private In-Home and Online Trigonometry Tutoring in Redmond, WA
Receive personally tailored Trigonometry lessons from exceptional tutors in a one-on-one setting. We help you connect with in-home and online tutoring that offers flexible scheduling and your choice of locations.
100% Tutor Satisfaction Guarantee
At Varsity Tutors, we're committed to connecting you to top tutors capable of delivering an outstanding experience. That's why we provide a 100% tutor satisfaction guarantee.
How can a tutor assist you in conquering Trigonometry?
Prepare for your course with an expert trigonometry tutor in Redmond. Trigonometry is the area of math focused on the study of angles and triangles. Trigonometry is most obviously related to geometry, but aspects of trigonometry are found throughout many other types of math, such as logarithms and calculus. It can sometimes be tricky to understand important concepts such as sine, cosine, tangent, and the Pythagorean theorem. You don't need to struggle to understand these concepts. An expert trigonometry tutor in Redmond, WA, could give you the chance to learn concepts slowly and gradually until you thoroughly comprehend the subject.
There are many reasons to understand trigonometry. In addition to success in advanced math courses, and on standardized tests such as the ACT and SAT, there are many professions that rely on knowledge of trigonometry. For example, astronomers, architects, artists, engineers, farmers, scientists, and surveyors, among many others, all regularly use trigonometry. If you're studying trigonometry, a tutor could be an invaluable resource, regardless of your future goals. Work to try to improve in your course with the help of a professional trigonometry tutor in Redmond today. Working with a tutor now could help you in your current course, as well as make it easier to progress through future courses.
Private 1-on-1 Tutoring by top UW Honors Grads! 4.9/5.0 Satisfaction Rating*
Session Summaries by Trigonometry Tutors
"Today we spent some time on continuing working on synthetic division and polynomial long division for an upcoming quiz. We reviewed the basics of each topic and got into some of the finer points like when to use each and how they can help solve rational functions."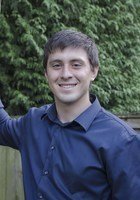 "During our initial session, we worked on the student's homework; a worksheet (based on the test) which focused on Numbers, Operations and Quantitative Reasoning. I saw a previous worksheet in which she scored a 39 out of 100. I noted that she made some mistakes due to failure to reduce fractions. It was noted that she made many simple errors that could have been prevented. The student will work on the remainder of the handout in preparation for the next tutoring session. No concerns from this session. She will practice by continuing to work on the current assignment prior to next session."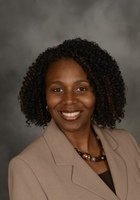 "The student had a 10 question worksheet on exponents. The sheet covered positive and negative exponents. It tested the student's ability to manipulate and simplify the exponents. She got of all the questions right, and is comfortable with the concepts."