Call Now to Set Up Tutoring:
(310) 617-6847
Private In-Home and Online Reading Tutoring in Rancho Palos Verdes, CA
Receive personally tailored Reading lessons from exceptional tutors in a one-on-one setting. We help you connect with in-home and online tutoring that offers flexible scheduling and your choice of locations.
How can Reading tutoring help you succeed?
Have you noticed that your child isn't reading as well as their classmates? Or has your child been struggling to succeed in reading class for a while, but you have just been waiting for them to naturally "catch on," and are now realizing that doesn't seem to be happening? Varsity Tutors can assist you in locating a private, professional reading tutor in Rancho Palos Verdes who is ready to tackle any issues your little reader faces and help them overcome their reading challenges.
There are many reasons a child may be facing a struggle in reading classes, but your child's tutor will work to quickly find out why your child is having difficulty so that they can overcome it. A skilled, professional reading tutor in Rancho Palos Verdes, CA, can give your child the much-needed one-on-one attention that their classroom teacher may not have the time to give them. If your child's tutor finds that your child's phonics or phonemic awareness skills need building, then they can start working on those, which are both important stepping stones in the process of learning to read.
Each of the tutors that Varsity Tutors can find you in Rancho Palos Verdes are experienced in teaching reading and can assess your child's current understanding and misunderstanding of reading concepts, so they can quickly get to work building up your child's reading weaknesses into strengths. Your child's tutor will teach your child the reading concepts they didn't understand in class in a brand new way by using a teaching technique that might work better for your child's individual learning style.
Contact our educational directors to get connected with an enthusiastic and motivated reading tutor in Rancho Palos Verdes, CA, who could help your child discover their true potential in reading. Your child's tutor can work with your child any place you choose and at any time that is most convenient for your family. Your child and their tutor can play phonemic awareness games at your home in the afternoon or you can have your child meet their tutor in the local library in the morning to try to improve your child's fluency and reading speed. If it works better for your family, you can alternatively opt to have your child and their tutor meet online using the Varsity Tutors' live learning platform, where they can interact face-to-face as your child understands the reading skills they need to move to the head of their reading class!
Recent Tutoring Session Reviews
"His reading is great, though I notice that he is sometimes struggles sounding out new, unfamiliar words. We read two Thanksgiving books that I brought, and played several new (harder) vocab games. Additionally, he wrote sentences. His writing is getting much better (motor skills) and so is his spelling!"
"We worked on upper case and lower case letter recognition. We played a matching game and played guessing games with upper and lower case letters. We practiced singing the alphabet in the right sequence. We read an ABC book at the end, which she loved."
"1) Phonics. Using the same 3 web sites as last time, the student built words for long vowel pairs: ea, ee, and oa. 2) He practiced long vowel pairs using game tile stems: _ear, _each, _ay. 3) Reading. He read a picture book he had never seen before: "The School Bus," by Donald Crews. 4) Math. Using wipe mats, the student completed vertical-format addition and subtraction facts for the number 2, which he is studying in school."
"The focus for this session was reading. I started off with reading a familiar text from a previous session to see if the student would remember all the tricky words and utilized strategies to decode them if she didn't. We also practiced sorting and spelling her weekly word work words. Overall, she did really well with retelling a familiar text and making connections to what she read. I left some books for her to practice reading until our next session."
"In this session the student and I read and annotated two articles. I taught the student the student some techniques for making better comments while he is reading to help him remember the text when he is answering questions. We worked on how to write full sentences so that answers are more complete. The student does very well when he is interested in the subject. When he is not interested in the topic he becomes more withdrawn and hesitant to search for the answers to questions."
"The student is very good at math. I gave her a new math topic to learn today after we had finished her vocabulary packet. She figured out how to do it after two problems! I was very impressed! We read the story in her packet and answered the following questions. She is doing very well with her English work and is getting better at reading!"
"Today, we worked on reading since the assessment is next week, and the student struggles a bit on these tests. I used a former released version of the 3rd grade assessment reading to practice problems. She did pretty well, only missing 1 out of 11. She had some guidance on what the questions meant, and reminders about strategies. She took her time, but did well overall."
"We reviewed troublesome sight words: "here, her, there three, were, where". I will recheck tomorrow. I introduced a new story: "Marcus Loses Patches." Fluency check: 64 wpm with no errors. The student is attacking longer words on his own. I introduced vocal for story. The student read, using echo reading, through page 7. We practiced reading some long a words using /ai/."
"I introduced myself and we worked on reviewing for tomorrow's math test. I also had the student read aloud 3 chapters from his school book and made up test questions for the chapters."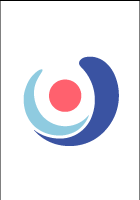 "The student didn't have any schoolwork, so we did some vocabulary practice (worksheet) and reading comprehension (close reading of the first few paragraphs of "Catching Fire")."
"The student and I played games to continue working on sight words. We are using: I, a, am, an, can, do, and the."
"We covered reading concepts like chunking, fluency, vocabulary building using synonyms, and predicting, as well as math concepts like adding two- and three-digit numbers and regrouping."
Nearby Cities:
Malibu Reading Tutoring
,
Oxnard Reading Tutoring
,
Santa Barbara Reading Tutoring
,
Woodland Hills Reading Tutoring
,
Santa Clarita Reading Tutoring
,
Thousand Oaks Reading Tutoring
,
Simi Valley Reading Tutoring
,
Ventura Reading Tutoring
,
Camarillo Reading Tutoring
,
Moorpark Reading Tutoring
,
Santa Paula Reading Tutoring
,
Agoura Hills Reading Tutoring
,
Calabasas Reading Tutoring
,
Port Hueneme Reading Tutoring
,
Fillmore Reading Tutoring
Nearby Tutors:
Malibu Reading Tutors
,
Oxnard Reading Tutors
,
Santa Barbara Reading Tutors
,
Woodland Hills Reading Tutors
,
Santa Clarita Reading Tutors
,
Thousand Oaks Reading Tutors
,
Simi Valley Reading Tutors
,
Ventura Reading Tutors
,
Camarillo Reading Tutors
,
Moorpark Reading Tutors
,
Santa Paula Reading Tutors
,
Agoura Hills Reading Tutors
,
Calabasas Reading Tutors
,
Port Hueneme Reading Tutors
,
Fillmore Reading Tutors
Call us today to connect with a top
Reading tutor in Rancho Palos Verdes, CA
(310) 617-6847