Call Now to Set Up Tutoring:
(310) 617-6847
Private In-Home and Online History Tutoring in Rancho Palos Verdes, CA
Receive personally tailored History lessons from exceptional tutors in a one-on-one setting. We help you connect with in-home and online tutoring that offers flexible scheduling and your choice of locations.
Recent Tutoring Session Reviews
"The student  and I reviewed a practice math test she took. We reviewed the mistakes she made and some of the concepts frequently found on the ACT math test. We also outlined an essay for the writing prompt and reviewed the key components an essay should include. This was our final session, as she will take the ACT next Saturday."
"Today we finished up problems on enols and enolates. Much improvement was made, and the student has become very comfortable with the enolization process and reactions that transform enols further into carboxylic acids, etc."
"I explained to her why units are so important in descriptive science. We began reviewing the next topics in the student's chemistry course.  These consisted of physical chemistry: pressure, temperature, volume, Kinetic Molecular Theory, etc.  I went through her study guide with her introducing these concepts and their respective units of measurement.  I explained to her what direct/indirect variation is and touched on PV=nRT.  I tried to be as concrete as possible taking analogies from general physics to explain molecular motion and its impacts."
"The student and I went through a number of pre-algebra worksheets including two-step equations, systems of equations, percent change, similar figures, and proportions. I gave her more problems to do for homework."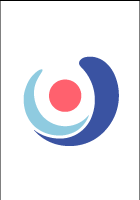 "The student and I went over the remainder of his review packet in preparation for his exam and revisited old problems to make sure everything was correct and comprehended. Topics included solving sets of linear equations, matrices, and determining if a curve is a function."
"We talked a little bit about the student's class assignment to orally explain several important cases, which seems to have gone relatively well. We spent the rest of the time going over important cases having to do with civil rights and civil liberties, which is his most recent unit and will be on the practice exam this week."
Nearby Cities:
Malibu History Tutoring
,
Oxnard History Tutoring
,
Santa Barbara History Tutoring
,
Woodland Hills History Tutoring
,
Santa Clarita History Tutoring
,
Thousand Oaks History Tutoring
,
Simi Valley History Tutoring
,
Ventura History Tutoring
,
Camarillo History Tutoring
,
Moorpark History Tutoring
,
Santa Paula History Tutoring
,
Agoura Hills History Tutoring
,
Calabasas History Tutoring
,
Port Hueneme History Tutoring
,
Fillmore History Tutoring
Nearby Tutors:
Malibu History Tutors
,
Oxnard History Tutors
,
Santa Barbara History Tutors
,
Woodland Hills History Tutors
,
Santa Clarita History Tutors
,
Thousand Oaks History Tutors
,
Simi Valley History Tutors
,
Ventura History Tutors
,
Camarillo History Tutors
,
Moorpark History Tutors
,
Santa Paula History Tutors
,
Agoura Hills History Tutors
,
Calabasas History Tutors
,
Port Hueneme History Tutors
,
Fillmore History Tutors
Call us today to connect with a top
History tutor in Rancho Palos Verdes, CA
(310) 617-6847