Call Now to Set Up Tutoring:
(310) 617-6847
Private In-Home and Online Finance Tutoring in Rancho Palos Verdes, CA
Receive personally tailored Finance lessons from exceptional tutors in a one-on-one setting. We help you connect with in-home and online tutoring that offers flexible scheduling and your choice of locations.
How can a Finance tutor help you?
If you're seeking a finance tutor in Rancho Palos Verdes, CA, Varsity Tutors will be pleased to try to help you locate a tutor who could guide you along the path toward academic success. There's really no better way to try to improve your knowledge of finance than by working with a private tutor, as the personal attention you receive gives you an edge over your fellow students. It's well worth your time to work with a tutor now, as the foundation of finance knowledge you develop through tutoring might make all the difference in whether you get an average grade or ace your course. It will also prove invaluable if you plan on pursuing a career in finance, such as financial analysis or financial planning.
Varsity Tutors will locate a tutor in Rancho Palos Verdes, CA, who is experienced in working with students preparing for finance. When you start working with your tutor, they will assess your current knowledge of the subject, especially your strengths and weaknesses, along with your educational needs. Using that information, the tutor can craft a customized study plan that aims to try to improve your finance knowledge and gets rid of any weak points you have. Whether you've been having a hard time figuring out financial investing, credit usage, buying goods and services, earning income, or any other key components of finance, a skilled tutor could break those concepts down for you so they're far easier to understand.
Varsity Tutors could help you find an independent finance tutor in Rancho Palos Verdes. You can set up tutoring sessions anywhere you want, including in your home, between your classes at Marymount California University, or even out at Del Cerro Park on a sunny day. Varsity Tutors also has face-to-face online tutoring sessions through our live learning platform.
The Varsity Tutors educational directors can identify a private finance tutor in Rancho Palos Verdes who will address all of your finance concerns. The entire tutoring experience caters to you and your preferred learning style, so you get much faster results than you ever would in the classroom environment. Your tutor can find plenty of ways to make tutoring sessions interesting and engaging for you, such as showing you the many real world applications of the finance concepts you're learning, which will also give you a deeper understanding of the subject. Call Varsity Tutors today to get to the top of your class in finance.
Recent Tutoring Session Reviews
"Discussed calculator directions (gave her printouts for these). Worked on homework questions to prepare for test. Finished in-class review worksheets."
"The student and I worked on correcting wordy sentences, and making each word count. We practiced how to pick up on redundancies, empty phrases, and needlessly complex structures. During the week he will read a newspaper article and summarize it in a paragraph in order to keep practicing concise and effective writing."
"The student and I worked on reading comprehension today. He read 7 pieces aloud from his workbook and answered questions. He also read a NASA article about Saturn's rings. He learned new vocabulary -- propulsion, backlit, mosaic, perspective, egregious."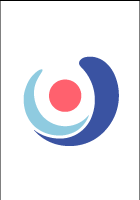 "The student and I went over her math homework covering percent price changes (retail/wholesale, mark-ups, discounts, sales tax, tip) and simple interest. She understood how the percent price changes related directly to her previous lesson on percent increase and percent decrease, and that the equations were similar. I talked to the student about making sure she reads the information carefully when she takes her math test on Thursday so that she makes sure she is using the right equation/finding the right answer. She did well with the lesson on simple interest. After her math homework, I quizzed her on some of the information that would be on her science test the next day."
"The student has been performing well with her critical reading sections. We tried to fit as many of the other sections in the time we had. She has mastered the structure and content of the essay portion of the SAT and needs to continue practicing her math and writing (esp. subject-verb agreement) sections."
"We reviewed the revised narratives for the cash flow statement based on my highlights and her updates to figures. This included clarifying the terms and analyzing the numeric trends. Then, we completed the balance sheet narratives by item. Lastly we worked through the definitions and results of the various ratios presented. We discussed the remaining tasks for the paper."
Nearby Cities:
Malibu Finance Tutoring
,
Oxnard Finance Tutoring
,
Santa Barbara Finance Tutoring
,
Woodland Hills Finance Tutoring
,
Santa Clarita Finance Tutoring
,
Thousand Oaks Finance Tutoring
,
Simi Valley Finance Tutoring
,
Ventura Finance Tutoring
,
Camarillo Finance Tutoring
,
Moorpark Finance Tutoring
,
Santa Paula Finance Tutoring
,
Agoura Hills Finance Tutoring
,
Calabasas Finance Tutoring
,
Port Hueneme Finance Tutoring
,
Fillmore Finance Tutoring
Nearby Tutors:
Malibu Finance Tutors
,
Oxnard Finance Tutors
,
Santa Barbara Finance Tutors
,
Woodland Hills Finance Tutors
,
Santa Clarita Finance Tutors
,
Thousand Oaks Finance Tutors
,
Simi Valley Finance Tutors
,
Ventura Finance Tutors
,
Camarillo Finance Tutors
,
Moorpark Finance Tutors
,
Santa Paula Finance Tutors
,
Agoura Hills Finance Tutors
,
Calabasas Finance Tutors
,
Port Hueneme Finance Tutors
,
Fillmore Finance Tutors
Call us today to connect with a top
Finance tutor in Rancho Palos Verdes, CA
(310) 617-6847