We are open Saturday and Sunday!
Call Now to Set Up Tutoring:
(617) 947-9800
Private In-Home and Online Geometry Tutoring in Providence, MA
Receive personally tailored Geometry lessons from exceptional tutors in a one-on-one setting. We help you connect with in-home and online tutoring that offers flexible scheduling and your choice of locations.
Recent Tutoring Session Reviews
"During today's session, the student and I worked, through guided practice, to review for his upcoming assessment. I allowed him to work through the review guide independently and asked guiding questions while allowing him to explain his process and thinking pattern per problem. I discussed the details of the session with his mother via the telephone. We discussed additional sessions and the great progress that the student has made with tutoring. I informed her that though he understands the concepts quite well, he struggles with understanding the formatting of the questions on his assessments. This is something that I will continue working with him on moving forward."
"I reviewed ratio, triangles, polygons, properties of triangles, and other polygons for the final. The student showed that she was ready and understood the materials. Time was spent on practice problems and explanations."
"I worked with this student in geometry on similar triangles and on dilations. I showed him a couple of techniques with proportions that had not been covered in his class, which he felt made certain problems easier to solve."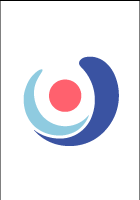 "In Geometry, the student and I covered similarities; congruences; and ratios between shapes, angles, and sides. Then, we went over a Biology worksheet addressing gel electrophoresis and the separation of DNA fragments. He completed both assignments diligently with no overwhelming need for assistance. We briefly talked about his classes since Thanksgiving break, and I was able to establish some timeline for his upcoming tests and get some semblance of what our upcoming review time may entail."
"In our session, we covered proofs, triangle congruency, setting up equations, and how to identify the hypotenuse in a right triangle. The student was very positive and a pleasure to work with. I drew some pictures and gave him some notes to hold on to. We worked on eliminating information he didn't need. I'm excited to see how he does on his test. I think he's going to do a really great job."
"In the beginning, we solved the quadratic equations by factoring and using the Product Zero Theorem. After this, we looked over the available practice worksheet. We reviewed Chapter 5 for the upcoming exam. We determined the shortest side of a triangle and the largest angle of a triangle. Opposite the longest side is the largest angle. Next, we determined the sides in special triangles: 30-60-90 and 45-45-90 degree triangles. We solved several problems from Chapter 5 review. Also, we reviewed how to rationalize the denominator and product of radicals."
Nearby Cities:
Framingham Geometry Tutoring
,
Westminster Geometry Tutoring
,
Providence Geometry Tutoring
,
Worcester Geometry Tutoring
,
Hartford Geometry Tutoring
,
Nashua Geometry Tutoring
,
Cranston Geometry Tutoring
,
Woonsocket Geometry Tutoring
,
Leominster Geometry Tutoring
,
Fitchburg Geometry Tutoring
,
Marlborough Geometry Tutoring
,
Norwich Geometry Tutoring
,
New London Geometry Tutoring
,
Groton Geometry Tutoring
,
New Hampshire Geometry Tutoring
Nearby Tutors:
Framingham Geometry Tutors
,
Westminster Geometry Tutors
,
Providence Geometry Tutors
,
Worcester Geometry Tutors
,
Hartford Geometry Tutors
,
Nashua Geometry Tutors
,
Cranston Geometry Tutors
,
Woonsocket Geometry Tutors
,
Leominster Geometry Tutors
,
Fitchburg Geometry Tutors
,
Marlborough Geometry Tutors
,
Norwich Geometry Tutors
,
New London Geometry Tutors
,
Groton Geometry Tutors
,
New Hampshire Geometry Tutors
Call us today to connect with a top
Geometry tutor in Providence, MA
(617) 947-9800