Call Now to Set Up Tutoring:
(617) 947-9800
Private In-Home and Online Calculus Tutoring in Providence, MA
Receive personally tailored Calculus lessons from exceptional tutors in a one-on-one setting. We help you connect with in-home and online tutoring that offers flexible scheduling and your choice of locations.
Recent Tutoring Session Reviews
"In this tutoring session, the student and I worked on chapters 4.7, 4.9, and 5.1 in preparation for his upcoming quiz. Essentially, we covered optimization problems, antiderivatives, and Riemann sums to approximate the area under the curve. Today's session was very good, and he has a really good grasp on the concepts."
"Past homework assignments were once again revisited, and application of antiderivative rules was the primary point of emphasis; specifically, applying antiderivative rules when evaluating definite integrals. The student practiced finding the integrand and limits of integration based on problem statements, setting up the definite integral given this information, and then applying antiderivative rules to methodically evaluate the integral as required.

The student has made tremendous improvement in recognizing and applying antiderivative rules. Previously, she struggled when integrating exponential functions and functions that featured a constant coefficient. This no longer appears to be the case. In her words, these kinds of problems "aren't so bad.""
"Pre-test review: first derivative test, second derivative test, concavity, inflection points, relative min and max, and vertical and horizontal asymptotes.
The student had an excellent attitude.
We went over problems using a step-by-step process."
"Review for the student's final. We talked about the fundamental theorem of calculus and then got to work on practicing integration by u-substitution and integration by parts. Getting the fundamentals of integration and derivatives down now will go a long way in the student's studies. Know your rules and be confident in applying them!"
"Review of the student's third test; intro to her goals; intro to antiderivatives.

Her final is coming up soon, and we will needs to do a cumulative review."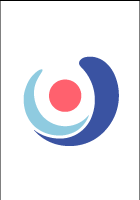 "The concepts covered with the student were intervals of increase and decrease; concavity; extreme values and points of inflection; partial derivatives; and the equation of a line. I also guided him in doing a review packet for his final exam based on the concepts covered."
Nearby Cities:
Framingham Calculus Tutoring
,
Westminster Calculus Tutoring
,
Providence Calculus Tutoring
,
Worcester Calculus Tutoring
,
Hartford Calculus Tutoring
,
Nashua Calculus Tutoring
,
Cranston Calculus Tutoring
,
Woonsocket Calculus Tutoring
,
Leominster Calculus Tutoring
,
Fitchburg Calculus Tutoring
,
Marlborough Calculus Tutoring
,
Norwich Calculus Tutoring
,
New London Calculus Tutoring
,
Groton Calculus Tutoring
,
New Hampshire Calculus Tutoring
Nearby Tutors:
Framingham Calculus Tutors
,
Westminster Calculus Tutors
,
Providence Calculus Tutors
,
Worcester Calculus Tutors
,
Hartford Calculus Tutors
,
Nashua Calculus Tutors
,
Cranston Calculus Tutors
,
Woonsocket Calculus Tutors
,
Leominster Calculus Tutors
,
Fitchburg Calculus Tutors
,
Marlborough Calculus Tutors
,
Norwich Calculus Tutors
,
New London Calculus Tutors
,
Groton Calculus Tutors
,
New Hampshire Calculus Tutors
Call us today to connect with a top
Calculus tutor in Providence, MA
(617) 947-9800