Call Now to Set Up Tutoring:
(847) 840-2442
Private In-Home and Online Summer Tutoring in Prospect Heights, IL
Receive personally tailored Summer lessons from exceptional tutors in a one-on-one setting. We help you connect with in-home and online tutoring that offers flexible scheduling and your choice of locations.
Recent Tutoring Session Reviews
"The student and I worked on one last set of phonics vowels. Then she worked through several lessons from her reading workbook. We then worked on subtraction and addition. We finished up by reading from Ivy and Bean."
"We worked on different additive properties (commutative, associative, etc.) which he understood. We then practiced spelling and did some reading out loud. He was extremely attentive today!"
"We began our session with a review of his math homework (which he finished extremely quickly with absolutely no problem). The homework involved basic arithmetic [addition, subtraction]. We then moved on to reading. We began reading a new book that the student has been interested in. He has a very good reading ability. He does not struggle with sentence flow at all and can sound out difficult words with ease. His comprehension is excellent. He was able to give me a step by step, detailed explanation of what had happened in the previous 30 pages of the book. He enjoys reading so much that he wanted to read a different book after we finished two chapters of his book. We read a few short articles about the first steps to follow in the case of a killer bee attack. He is very pragmatic. We then did vocabulary. He asked me to give him a short list of advanced words so he could look up their synonyms in the thesaurus. He was able to get some good practice with vocabulary as well as looking words up in a thesaurus/dictionary. We briefly touched on Spanish. I taught the student some vocabulary dealing with animals, describing what animals we liked and disliked. We then moved on to his Language Arts studies. We reviewed possessive pronouns. He now understands how to use possessive pronouns, when they are to be used, and what the possessive pronouns are for each person (1st, 2nd, 3rd, etc.). We ended the session doing a workbook page that asked to fill in the appropriate pronoun for each sentence. He had no problem completing this and, as a fun ending activity, we rearranged the sentences to make them funny while replacing parts of the sentences with possessive pronouns. He didn't seem to struggle with anything during our session and was very focused. I left a list of Spanish vocabulary for the student to memorize for our next session."
"This session I spent the whole time with the student. He completed his reading homework, so I prepared some engaging activities such as problem solving and strategizing for rock-climbing routes. My hope is to engage him in an activity that requires focus and mental preparation. We spent some time in the family garden and observed some birds. He mentioned that he is interested in flight and aviation so I'm thinking of creating a scavenger hunt for a museum that we can plan a trip for. I'm happy that he is opening up to me more and I look forward to challenging him in a challenging project."
"Today the student and I worked on extra credit for Math. As I was working with the student, I realized he wasn't reading the entire question which was causing him to get the wrong answer. The student and I discussed strategies he could use to ensure he was doing what the question asked. The first thing was reading the entire question, then identifying the information needed to solve, solving the problem, then checking his work. The student knows he needs to slow down and take his time. We will be working on this more in the next session."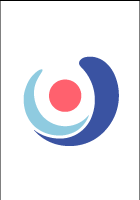 "We finished a worksheet for the student involving summary questions for chapter 10. We also created a cartoon for the digestive system. The cartoon illustrated the digestion of carbohydrates, proteins and lipids."
Nearby Cities:
Sun Prairie Tutoring
,
Woodstock Tutoring
,
Fitchburg Tutoring
,
Watertown Tutoring
,
Huntley Tutoring
,
Yorkville Tutoring
,
Whitewater Tutoring
,
Oconomowoc Tutoring
,
Hartford Tutoring
,
Fort Atkinson Tutoring
,
Campton Hills Tutoring
,
Oregon Tutoring
,
McFarland Tutoring
,
Cottage Grove Tutoring
,
Marquette Tutoring
Call us today to connect with a top
Summer tutor in Prospect Heights, IL
(847) 840-2442