Call Now to Set Up Tutoring:
(202) 779-1569
Private In-Home and Online Mandarin Chinese Tutoring in Prince George's County, MD
Receive personally tailored Mandarin Chinese lessons from exceptional tutors in a one-on-one setting. We help you connect with in-home and online tutoring that offers flexible scheduling and your choice of locations.
Recent Tutoring Session Reviews
"The student and I got right to work on reviewing the trigonometry portion of her exam prep materials, since that was the portion she admitted having the most trouble doing. With coaching, she performed very well when it came to solving trig equations; however, she struggled with proving trig identities, in part because of issues remembering the basic identities learned in class. Over the course of our session, the student's memory of the basic identities improved greatly. She needs to work on figuring out where to begin proving the more complicated identities."
"Today the student did a good job on his math test. Also we started on a new chapter in math. Today we also went over some spelling words and studied some science vocabulary. The student had to make up some sentences including his science vocabulary words. We had to get on his computer and finish his class work for language arts and he had to read for 20 minutes. Great job today."
"We worked together on the problems the student needed assistance with for his homework due tomorrow. We were able to finish all of the problems. He seems to be grasping the new material fairly intuitively which is encouraging."
"The student and I studied for the ACT again this afternoon. We reviewed his last test. He significantly improved his English score, but still needs to work on his science and reading scores. Good luck tomorrow!"
"I met with the student to go over her Chemistry study guide. We worked through several problems in the book that her teacher had pointed out, as well as the boxed "suggested practice" problems throughout the chapters. She said she felt much more confident after our session!"
"During this session, the student and I reviewed for the writing portion of the exam. She wrote an essay using a sample prompt and under the same time constraints as on test day. After she completed the writing exercise, I reviewed her draft, and we discussed how she could improve it. She seemed to understand the critiques that I gave her, and we will continue to see how she improves over the next month."
"Today we went over topics the student wanted a refresher on to get ready for his test on Tuesday. We spent the majority of our time reviewing permutations and combinations. We went over a review test in his text book and addressed some specific questions he had. We also went over one of his homework problems dealing with vectors."
"I clarified some grammar nuances for the student, and we went through some email conversations to make sure she understood the grammar and vocab. We spent the rest of the session identifying key common phrases from the textbooks and her audio lessons as well as key grammar structures for her to practice."
"We spent time on inequalities, sequences, functions, and percents. I assigned a number of chapters from the book, since she was well prepared for a number of them already."
"Part of the session was spent working with Student 1, reviewing what she had finished and what she still needed to work on in planning for next week. The remainder of the session was spent with Student 2, going over her subtraction and addition facts, targeting borrowing from zeroes."
"We got about 2/3 of the way through the student's final review packet, which his teacher said closely resembles the final exam. Furthermore, he can refer to the review while taking the final. We saved probability and statistics problems for Thursday and tackled the integration, exponents, and sequences questions. He fully understood each problem once we were done."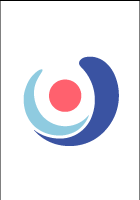 "In our first session, I worked with both girls together and individually. I began with an assessment. I talked with the girls about where they had visited this summer and what they liked about school. Their mother and their teachers indicated that the 5th grader needs help with math, while the 3rd grader would benefit from work in both reading and math. Then I gave each girl some work: The 3rd grader had to unscramble some words having to do with bicycle riding, and the 5th grader worked on some math problems, using manipulatives (tic tacs) to help her. We will take this further in the next session, during which I will work with both girls in math."
Nearby Cities:
Alexandria Mandarin Chinese Tutoring
,
Arlington Mandarin Chinese Tutoring
,
Bethesda Mandarin Chinese Tutoring
,
College Park Mandarin Chinese Tutoring
,
Fairfax Mandarin Chinese Tutoring
,
Reston Mandarin Chinese Tutoring
,
Silver Spring Mandarin Chinese Tutoring
,
Wilmington Mandarin Chinese Tutoring
,
Downingtown Mandarin Chinese Tutoring
,
West Chester Mandarin Chinese Tutoring
,
Chester County Mandarin Chinese Tutoring
,
Maryland Mandarin Chinese Tutoring
,
Baltimore Mandarin Chinese Tutoring
,
Columbia Mandarin Chinese Tutoring
,
Towson Mandarin Chinese Tutoring
Nearby Tutors:
Alexandria Mandarin Chinese Tutors
,
Arlington Mandarin Chinese Tutors
,
Bethesda Mandarin Chinese Tutors
,
College Park Mandarin Chinese Tutors
,
Fairfax Mandarin Chinese Tutors
,
Reston Mandarin Chinese Tutors
,
Silver Spring Mandarin Chinese Tutors
,
Wilmington Mandarin Chinese Tutors
,
Downingtown Mandarin Chinese Tutors
,
West Chester Mandarin Chinese Tutors
,
Chester County Mandarin Chinese Tutors
,
Maryland Mandarin Chinese Tutors
,
Baltimore Mandarin Chinese Tutors
,
Columbia Mandarin Chinese Tutors
,
Towson Mandarin Chinese Tutors
Call us today to connect with a top
Mandarin Chinese tutor in Prince George's County, MD
(202) 779-1569