We are open Saturday and Sunday!
Call Now to Set Up Tutoring:
(816) 336-1167
Private In-Home and Online Mandarin Chinese Tutoring in Prairie Village, KS
Receive personally tailored Mandarin Chinese lessons from exceptional tutors in a one-on-one setting. We help you connect with in-home and online tutoring that offers flexible scheduling and your choice of locations.
Recent Tutoring Session Reviews
"The student  and I met from 3:30 to 5:45. We reviewed the practice section problems for the reading and science section before beginning work on the English section of test 1. We did several timed drills to make sure that he was using the strategies in an efficient manner. He answered the questions with a high level of accuracy, and we talked about missed problems. We then moved to the Math section and did a few more timed drills. We will meet on Wednesday to go over the Reading and Science drills."
"The student and I worked on Physical Science this session. We covered the SI units and conversions, as well as worked with the density equation and all of its rearrangements. I also wrote some simple conversion problems for her to work out. She finished her entire packet before I Left, and the student felt much better about the SI units and the density equations."
"Completed a timed practice essay. Discussed the importance of coming up with examples for the writing section that are multi-dimensional. Worked through SAT advanced math concepts together. Assigned practice PSAT test because she will be taking the PSAT in October."
"The student and I reviewed her homework from our last session-- she had some difficulty with adding negative numbers, but we worked on the issue. We also went through vocabulary quizzes to test her grasp on the vocab sets 1-8. She did well on sets 1-4, but we decided to work on sets 5-8 for another week. We also did a pre-quiz on sets 9-12. For math, we worked through practice problems dealing with order of operations, converting fractions to decimals, and finding the greatest common factor. She did well on all these exercises. I also gave her several fraction worksheets for homework. Our next session will focus on decimals, percentages, and exponents."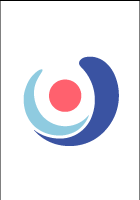 "In Algebra we reviewed homework assigned from sections 1.2 & 1.3, and discussed mistakes where possible, assigned a few review problems in order to practice material that needed additional review. Then we worked on the rest of section 1.3, all of 1.4, and the beginning of 1.5. We finished with French. We explored how the textbook works, and practiced the greetings that are presented in the beginning of chapter 1."
"We read three small books with objects based on color and two animal books. We went through all the related vocabulary. We learned new words while reading the texts. We went through 50 flashcards. We went through the major body parts words, all color words, how to tell time, and numbers from 1 to 100. I encouraged the students to use Chinese as much as possible during class. I also gave them each one sheet to practice writing characters."
Nearby Cities:
Shawnee Mission Mandarin Chinese Tutoring
,
Overland Park Mandarin Chinese Tutoring
,
Leawood Mandarin Chinese Tutoring
,
Olathe Mandarin Chinese Tutoring
,
Lenexa Mandarin Chinese Tutoring
,
Grandview Mandarin Chinese Tutoring
,
Kansas City Mandarin Chinese Tutoring
,
Kansas City Mandarin Chinese Tutoring
,
Independence Mandarin Chinese Tutoring
,
Lawrence Mandarin Chinese Tutoring
,
Lee's Summit Mandarin Chinese Tutoring
,
Shawnee Mandarin Chinese Tutoring
,
Blue Springs Mandarin Chinese Tutoring
,
Leavenworth Mandarin Chinese Tutoring
,
Liberty Mandarin Chinese Tutoring
Nearby Tutors:
Shawnee Mission Mandarin Chinese Tutors
,
Overland Park Mandarin Chinese Tutors
,
Leawood Mandarin Chinese Tutors
,
Olathe Mandarin Chinese Tutors
,
Lenexa Mandarin Chinese Tutors
,
Grandview Mandarin Chinese Tutors
,
Kansas City Mandarin Chinese Tutors
,
Kansas City Mandarin Chinese Tutors
,
Independence Mandarin Chinese Tutors
,
Lawrence Mandarin Chinese Tutors
,
Lee's Summit Mandarin Chinese Tutors
,
Shawnee Mandarin Chinese Tutors
,
Blue Springs Mandarin Chinese Tutors
,
Leavenworth Mandarin Chinese Tutors
,
Liberty Mandarin Chinese Tutors
Call us today to connect with a top
Mandarin Chinese tutor in Prairie Village, KS
(816) 336-1167