Call Now to Set Up Tutoring:
(816) 336-1167
Private In-Home and Online LSAT Tutoring in Prairie Village, KS
Receive personally tailored LSAT lessons from exceptional tutors in a one-on-one setting. We help you connect with in-home and online tutoring that offers flexible scheduling and your choice of locations.
Recent Tutoring Session Reviews
"We went over exam 6 in the SAT guide.  We reviewed strategies from last time, and did additional practice on complex geometry problems.  I assigned an essay and 1 additional practice test for our next meeting.  We will go over her essays next time."
"The student and reviewed what we did the previous day. We then went through hypothetical conversations that he may encounter on his trip to Mexico. We covered new vocabulary and conversed as much as possible in Spanish."
"The student and I went over a bunch of questions that she did during break. She is showing a great deal of improvement. We also discussed her applications, what schools she should target, etc. She seems to be in good shape overall for Saturday's exam."
"Went over math problems and analogies. She is improving in English. I time her every time I assign her test problems so she gets used to being timed. I have been teaching her tricks to the analogies and she is understanding them more."
"We continued to work through a Chemistry Practice Test from problems 27 thru 48. I assigned additional problems on Pi building. He was able to grasp topics such as Gibbs Free Energy, Enthalpy of Reaction, and Entropy fairly well."
"Complete logical reasoning mapping questions and begin studying elements to look for in reading comprehension prompts."
"Reviewed several problems from practice test relating to: acids/bases, solutions chemistry, stoichiometry, pH, and kinematics."
"We focused exclusively on assumption and justifying the conclusion questions. We went over the test prep book section on these questions and then did additional sample questions."
"We reviewed concepts in physics, chemistry, and biology. The student completed practice problems in physics and chemistry, and completed high yield problems on reaction rates."
"The student and I went through 6 passages together (we finished diagnostic 5 from the review and began diagnostic 6). Her big area to work on is still interpretation."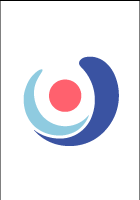 "The student and I went over bonding as well as SN1 reactions and a review of past stereochemistry topics that gave her some difficulty. She is demonstrating great improvement in this work."
"Today I emphasized the importance of reading a question before the argument comes into place. We also discussed pre-phrasing answers. Next, we discussed strategies for bubbling answers, along with other time management recommendations."
Nearby Cities:
Shawnee Mission LSAT Tutoring
,
Overland Park LSAT Tutoring
,
Leawood LSAT Tutoring
,
Olathe LSAT Tutoring
,
Lenexa LSAT Tutoring
,
Grandview LSAT Tutoring
,
Kansas City LSAT Tutoring
,
Kansas City LSAT Tutoring
,
Independence LSAT Tutoring
,
Lawrence LSAT Tutoring
,
Lee's Summit LSAT Tutoring
,
Shawnee LSAT Tutoring
,
Blue Springs LSAT Tutoring
,
Leavenworth LSAT Tutoring
,
Liberty LSAT Tutoring
Nearby Tutors:
Shawnee Mission LSAT Tutors
,
Overland Park LSAT Tutors
,
Leawood LSAT Tutors
,
Olathe LSAT Tutors
,
Lenexa LSAT Tutors
,
Grandview LSAT Tutors
,
Kansas City LSAT Tutors
,
Kansas City LSAT Tutors
,
Independence LSAT Tutors
,
Lawrence LSAT Tutors
,
Lee's Summit LSAT Tutors
,
Shawnee LSAT Tutors
,
Blue Springs LSAT Tutors
,
Leavenworth LSAT Tutors
,
Liberty LSAT Tutors
Call us today to connect with a top
LSAT tutor in Prairie Village, KS
(816) 336-1167