Call Now to Set Up Tutoring:
(816) 336-1167
Private In-Home and Online Latin Tutoring in Prairie Village, KS
Receive personally tailored Latin lessons from exceptional tutors in a one-on-one setting. We help you connect with in-home and online tutoring that offers flexible scheduling and your choice of locations.
Recent Tutoring Session Reviews
"Today we worked on an end of the year math assignment that the student had to do for class.  His assignment used high level thinking skills.  We had to not only solve the system of equations using substitution and cancellations, but we also had to write the equation using context clues from the text.  Although it was challenging, he used his wide variety of skills to solve the equation and check his work when finished.  I was impressed.  We will meet the same time next week, looking at final exam study guides."
"The student and I covered a range of topics today.  First, we worked through her PreCalc review for her test on Thursday over graphing polynomials.  She's doing really well with it - the biggest thing we had to review was identifying the leading coefficient.  We then went through what she's learning in Physics.  Most of that was conceptual, though we worked through a couple problems. We finished up the last ten minutes with what she's currently learning in PreCalc, which is imaginary numbers.  Specifically, we worked on finding solutions which involved imaginary numbers, finding the conjugate, and the i squared, cubed, and to the fourth repeating pattern."
"The student and I covered a good portion of general chemistry, including stoichiometry and intermolecular forces. After spending about 3/4 of the session on these topics and reviewing problems together, we then got into Physics, covering work, energy, and momentum. After reviewing formulas and theorems, we then did a practice problem on pulley's, as the student mentioned that he was weak in this area. He performed well, with an adequate understanding, but we will start off next week with a more complicated problem for him to do.  "
"We continued to work on the student's statistics problems. She is still learning to use Excel, but I note a marked improvement in her use of the charts provided by her professor for the binomial distributions."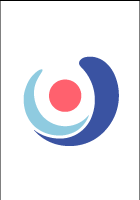 "Tonight the student and I started reviewing for his final this Friday. We went over practice problems on his final study guide that he had questions about. We spent most of our time on several types of word problems: maxima and minima optimization, related rates, and elasticity of demand. He is getting more comfortable with these problems and seems to be feeling confident in the amount of time he has left to prepare for his final."
"In this week's session, the student and I continued work on stage 14 of his textbook. This included some review of vocabulary, which he had memorized almost completely. We also reviewed noun cases, further elaborating on the ablative. Finally, we finished a translation we had begun the previous week and started in on another. In general, he is showing overall improvement in his retention of vocabulary and grammatical structures. He understands and recognizes the conjugation of verbs and declension of nouns intellectually, but in some ways he is still struggling to internalize what this means about how he translates. He still occasionally just describes what is happening in a sentence rather than actually translating the sentence. However, I've seen a lot of improvement over this in recent sessions, and I think he will soon really start to get this. We will continue to work on this."
Nearby Cities:
Shawnee Mission Latin Tutoring
,
Overland Park Latin Tutoring
,
Leawood Latin Tutoring
,
Olathe Latin Tutoring
,
Lenexa Latin Tutoring
,
Grandview Latin Tutoring
,
Kansas City Latin Tutoring
,
Kansas City Latin Tutoring
,
Independence Latin Tutoring
,
Lawrence Latin Tutoring
,
Lee's Summit Latin Tutoring
,
Shawnee Latin Tutoring
,
Blue Springs Latin Tutoring
,
Leavenworth Latin Tutoring
,
Liberty Latin Tutoring
Nearby Tutors:
Shawnee Mission Latin Tutors
,
Overland Park Latin Tutors
,
Leawood Latin Tutors
,
Olathe Latin Tutors
,
Lenexa Latin Tutors
,
Grandview Latin Tutors
,
Kansas City Latin Tutors
,
Kansas City Latin Tutors
,
Independence Latin Tutors
,
Lawrence Latin Tutors
,
Lee's Summit Latin Tutors
,
Shawnee Latin Tutors
,
Blue Springs Latin Tutors
,
Leavenworth Latin Tutors
,
Liberty Latin Tutors
Call us today to connect with a top
Latin tutor in Prairie Village, KS
(816) 336-1167