We are open until 8pm!
Call Now to Set Up Tutoring:
(404) 704-6763
Private In-Home and Online Statistics Tutoring in Powder Springs, GA
Receive personally tailored Statistics lessons from exceptional tutors in a one-on-one setting. We help you connect with in-home and online tutoring that offers flexible scheduling and your choice of locations.
Recent Tutoring Session Reviews
"We reviewed the student's returned calculus test. We practiced "u" substitution problems and going between derivatives and integrals. We also worked on a graphical problem identifying derivatives/critical points and calculating areas under the curve."
"We went over his homework assignment on simplifying numbers with exponents, especially negative exponents. Then we went through his chapter test. I showed him how to add fractions by giving them a common denominator. I explained how when you divide by a fraction, it is the same as multiplying by its reciprocal. Lastly, I explained scientific notation to him and how to write it."
"We covered sample questions from a worksheet that should resemble questions on her exam the following day. The questions covered comparing the differences between the Normal distribution and the Student's t distribution. We also calculated various variables for sampling problems using z-scores."
"We worked on heat transfer problems. The student understood the general application of the concepts, and what he really needed was guidance in solving the more difficult problems. I also noticed some miscues with his algebra when solving problems."
"The student is working on polar coordinate calculus, so we worked through some problems from her review sheet. There were questions dealing with arc length and areas under curves. We also showed how to use polar transformations to solve some integrals we couldn't previously, such as the Gaussian integral. We had to use a few trigonometric identities, and I tried to emphasize which ones were worth memorizing."
"The student and I went over lecture notes regarding sampling procedures, bias, and sampling distributions. This includes some theoretical discussion, as well as application of z-score concepts to distributions. He will take his midterm this week."
"In continuation of our last two sessions the student and I worked on percent discount. He demonstrated a comprehensive understanding of how percentages work. He calculated sale price from percentage discount of retail price and the reverse order."
"Today we did a big review of exponents and radicals for her exam on Monday. We started with manipulating radicals to exponents and vice versa. We also simplified and added, multiplied, subtracted and divided with exponents. We discussed the importance of the conjugate and how to simplify problems with a radical in the denominator. She is confident about the exam on Monday."
"The student has an exam tomorrow on chapter 10, which is on hypothesis testing. We reviewed confidence intervals, hypothesis testing, and significance tests. We talked about connecting CI to hypothesis testing and about the connection between normal curves and types of error. We talked about the relationship between type I error and confidence level, then between type II error and power. We did several examples to practice calculating confidence intervals, statistics for z tests, and error/power."
"The student had homework for us to work on today, so we reviewed his assignment: unions and intersections of sets, as represented by Venn diagrams. The few questions he had were cursory; he grasps this material naturally and should do well on the test."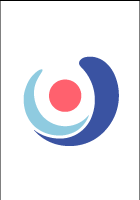 "The student and I finished his practice on the binomial distribution, then began working through his first exam for the semester, which covered the binomial distribution, normal approximation to the binomial, and geometric distribution. He is keeping up with this semester's work quite well."
"The student has just started the semester and is hoping to raise her grade from last semester. Today, we went over her last quiz and worked on today's homework. After her homework was finished, we went over a few definitions and examples from the previous chapter that she wanted to review. Her homework was about exponential growth and decay equations. She struggled most with choosing which equation to use for a problem and with writing equations from points given. She has no extra practice as she already has her regular homework to complete until our next tutoring session. Overall, she seems like an excellent student who just needs some extra explanation and practice for this class. I have no concerns from this session."
Nearby Cities:
Alpharetta Statistics Tutoring
,
Johns Creek Statistics Tutoring
,
Duluth Statistics Tutoring
,
Marietta Statistics Tutoring
,
Dunwoody Statistics Tutoring
,
Norcross Statistics Tutoring
,
Sandy Springs Statistics Tutoring
,
Decatur Statistics Tutoring
,
Roswell Statistics Tutoring
,
Lawrenceville Statistics Tutoring
,
Athens Statistics Tutoring
,
Atlanta Statistics Tutoring
,
Smyrna Statistics Tutoring
,
East Point Statistics Tutoring
,
Gainesville Statistics Tutoring
Nearby Tutors:
Alpharetta Statistics Tutors
,
Johns Creek Statistics Tutors
,
Duluth Statistics Tutors
,
Marietta Statistics Tutors
,
Dunwoody Statistics Tutors
,
Norcross Statistics Tutors
,
Sandy Springs Statistics Tutors
,
Decatur Statistics Tutors
,
Roswell Statistics Tutors
,
Lawrenceville Statistics Tutors
,
Athens Statistics Tutors
,
Atlanta Statistics Tutors
,
Smyrna Statistics Tutors
,
East Point Statistics Tutors
,
Gainesville Statistics Tutors
Call us today to connect with a top
Statistics tutor in Powder Springs, GA
(404) 704-6763