We are open Saturday and Sunday!
Call Now to Set Up Tutoring:
(404) 704-6763
Private In-Home and Online French Tutoring in Powder Springs, GA
Receive personally tailored French lessons from exceptional tutors in a one-on-one setting. We help you connect with in-home and online tutoring that offers flexible scheduling and your choice of locations.
Recent Tutoring Session Reviews
"We went over how to add/subtract negative numbers and did extra exercises to practice for a quiz later this week. We briefly went over a circuits worksheet that covered schematics and motors/batteries/lamps/electric diodes."
"The student and I covered some problems on Surface Area and Volume.  We also covered some basics, in terms of Order of Operations. The student is shaping up nicely for the test, I still have a couple of concerns, which should be worked out in the next two sessions."
"Got 20 questions into the math section. Identified reading and math trouble. We will be working on strategies to calm him down and keep him focused and happy as time progresses."
"The student  and I covered the Math and Science portions from the ACT practice test 2.  He has made progress especially in Science.    I  encouraged him to try to make the ACT his priority this week.  We have our last session on Wednesday, April 11th."
"We went over a few problems that were assigned last week. We focused mainly on finding percentages since the client will be starting that topic soon in school. We looked at multiplying and dividing by a hundred as we converted from percentage to decimal and vice versa. We also looked at how to divide by decimals."
"The student and I worked on memorizing his multiplication tables in the 7s, 8s, and 9s again. He is doing much better with that. We continued to work on multiplication and division. He is a little weak on division and needs to memorize his division tables a bit better. We worked on subtraction as well. We finished with a reading lesson on simple predicates. He understood this once prompted to figure out the answer in the correct way."
"The student and I started by going over the Algebra assignments she had to make up. I taught her how to find and interpret slope, evaluate solutions to systems of equations, and graph linear equations. Next we worked on Physics, doing the sample problems from 4-3 (projectile motion with angles)."
"Today we reviewed for her AP exam on the cell organelles and went over her lab reports questions. Also, I quizzed her on some of the material and taught her the proper wording of different processes. We made sure she was ready for her exam by making her think of different questions that her teacher could possibly ask her on the exam. She seemed ready but just had a few questions about the material."
"SAT prep. We spent today's lesson on timed sections in each subject, something we have not done for a while. I wanted to gauge the student's progress and see how he did with a strict time limit and very little assistance, now that we have spent substantial time on each section (but the most on math, his highest potential score). I chose difficult sections for him so these extrapolated scores should be a little low, but he got: 500-560 in Reading, and 600-660 in Math. His math improvement is a good sign, and this is definitely his favorite SAT subject. His reading score was a little lower than I expected, but it is hard to gauge a reading score from one section since the passages vary so much in content. For homework or during our next lesson we will complete the other two reading sections of this test on the clock to get a true picture of where he stands. We finished the lesson by working through some writing (grammar) questions, but didn't have enough time to finish a full timed section."
"The student has started the chapter on electrical currents and circuits. We went over some basic concepts including capacitors (analogous to springs in the mechanical case) and resistors (analogous to friction). Also covered series circuits and parallel circuits and how to calculate the overall resistance of each."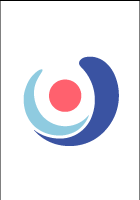 "We spend this session reinforcing topics from the previous session. We covered graphing loci, circle proportionality, and fundamental geometric relationships and definitions. The student struggles with consistent application of principles. To help with this, we went through many similar problems until he began to consistently apply the technique, hopefully strengthening the association in his mind."
"The student completed another test this week, which we reviewed in detail. His vocabulary is excellent, so he does very well on the sentence completions. He continues to make some unnecessary errors in math, and we spent a lot of time reviewing those. His essays have improved considerably."
Nearby Cities:
Alpharetta French Tutoring
,
Johns Creek French Tutoring
,
Duluth French Tutoring
,
Marietta French Tutoring
,
Dunwoody French Tutoring
,
Norcross French Tutoring
,
Sandy Springs French Tutoring
,
Decatur French Tutoring
,
Roswell French Tutoring
,
Lawrenceville French Tutoring
,
Athens French Tutoring
,
Atlanta French Tutoring
,
Smyrna French Tutoring
,
East Point French Tutoring
,
Gainesville French Tutoring
Nearby Tutors:
Alpharetta French Tutors
,
Johns Creek French Tutors
,
Duluth French Tutors
,
Marietta French Tutors
,
Dunwoody French Tutors
,
Norcross French Tutors
,
Sandy Springs French Tutors
,
Decatur French Tutors
,
Roswell French Tutors
,
Lawrenceville French Tutors
,
Athens French Tutors
,
Atlanta French Tutors
,
Smyrna French Tutors
,
East Point French Tutors
,
Gainesville French Tutors
Call us today to connect with a top
French tutor in Powder Springs, GA
(404) 704-6763